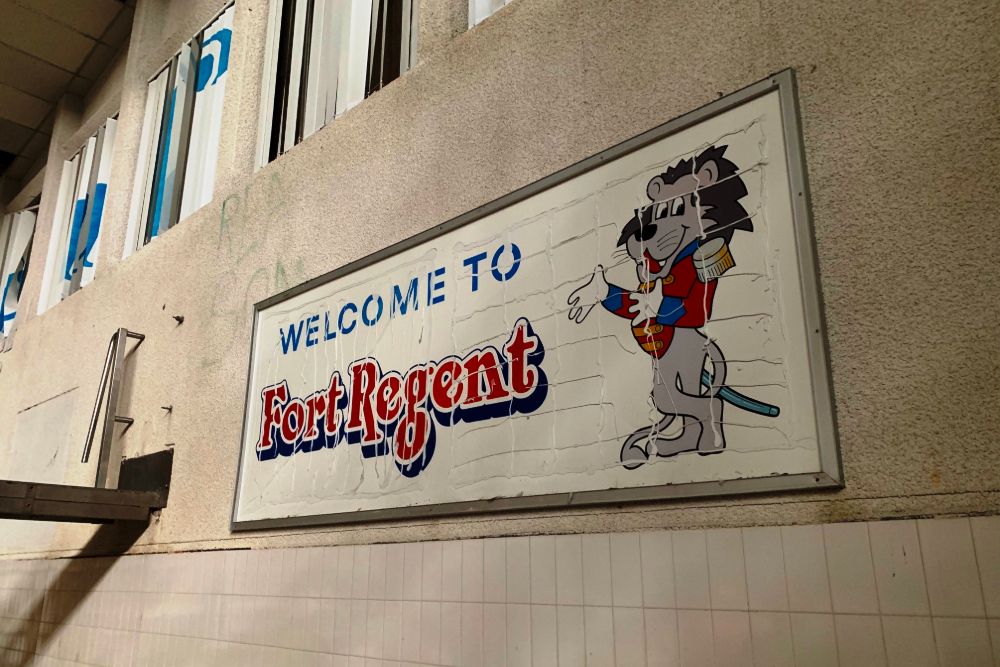 A sign from Fort Regent's heyday welcoming people to its swimming pool will be saved from destruction.
The board, featuring the centre's former mascot Humfrey the Lion, was a recognisable part of the pool complex before it closed for good in 2004.
In September, Channel 103 went for one last look inside the Fort Regent pool. Islanders responded saying they would have liked to see the signage preserved as part of the island's past.
At the time, a spokesperson for the Government of Jersey said asbestos in the building's structure could make it difficult for the sign to be saved.
However, Deputy Hugh Raymond, the Minister responsible for Fort Regent's regeneration, says demolition contractors have managed to salvage the sign, with the government donating it to Jersey Heritage's collection.
You can take a look back at the once-popular venue here: