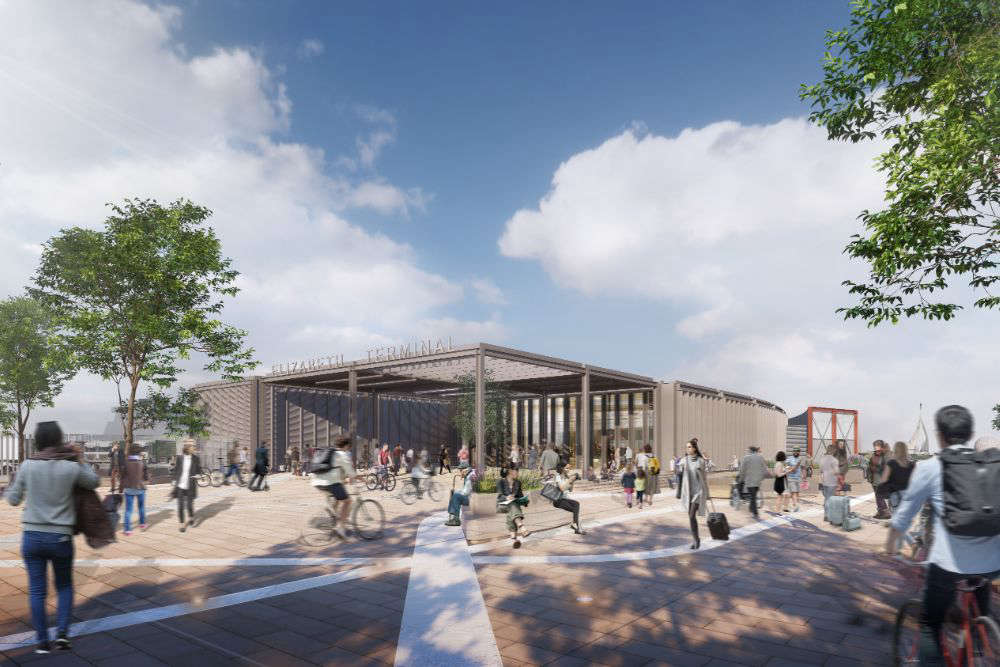 Ports of Jersey has submitted updated plans for the Elizabeth Harbour upgrade, following feedback.
The revamp is part of the St Helier Harbour Master Plan.
The updated designs include an adjusted canopy outside the passenger terminal to accommodate longer trailers. The terminal building will also be made taller for ventilation systems.
Ports has also acted on comments from the Infrastructure and Environment Department and is 'prioritising pedestrians' by providing a more direct route to Albert Pier and a staggered crossing on Rue de L'Etau.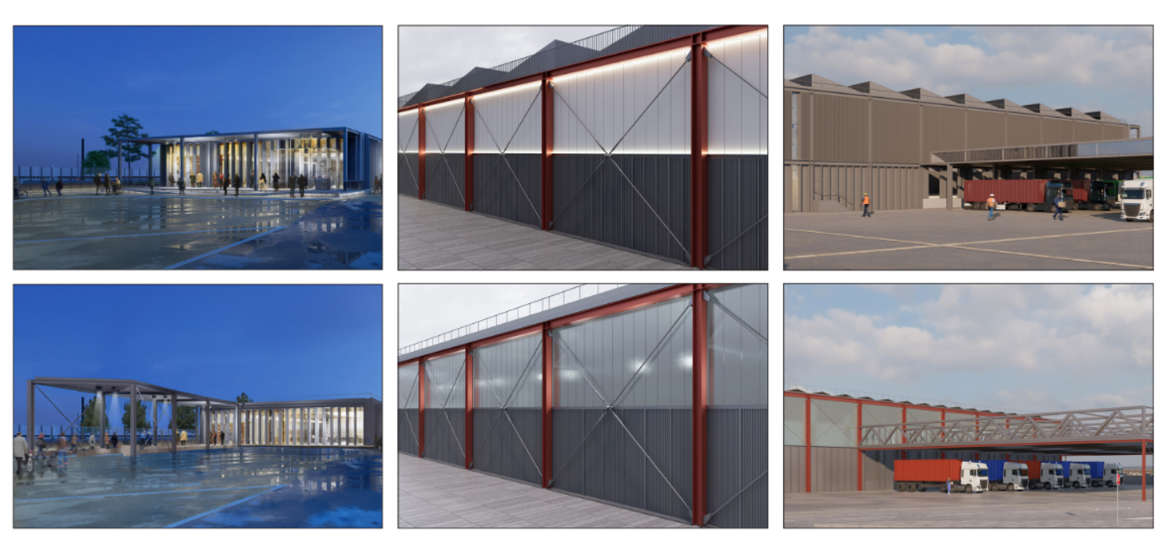 Previous designs are on top with updated designs below
The height and colour of the distribution centre have also been amended to better fit in with the surrounding buildings.
The customs inspection facility is also being lowered for the same reason, while floor space inside has been increased.
Car lanes in the restricted area of the harbour have been adjusted following a 'detailed analysis' of loading, turning circles and freight movements.
Ports has submitted the new plans as an amendment to the original Masterplan application.