Deals You Don't Want to Miss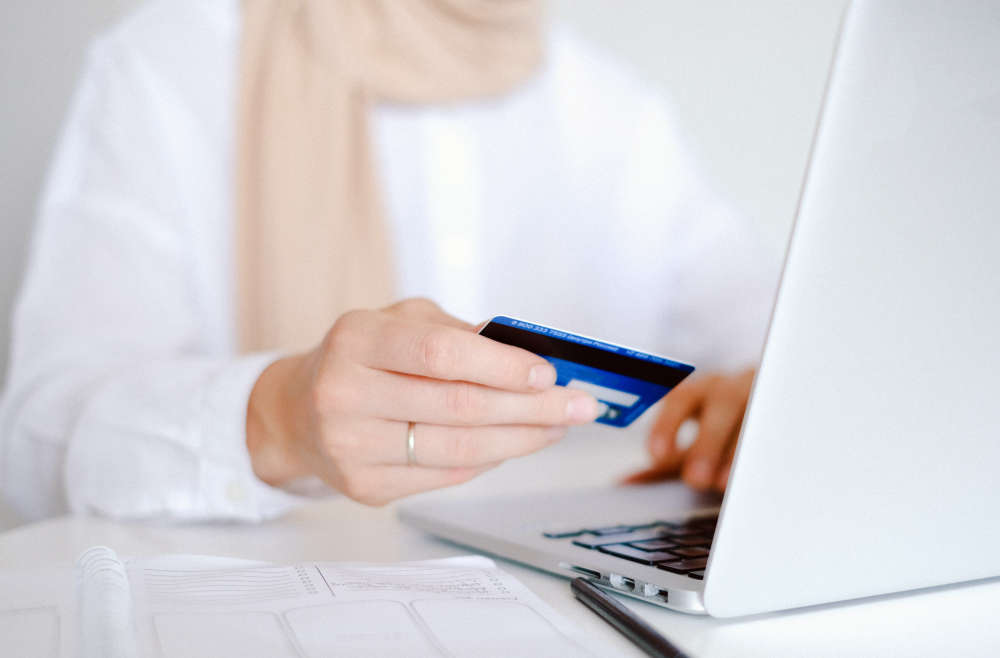 Even if you're not pinching pennies, saving a little money on discounted items or an irresistible BOGO offer always feels nice. Whether you're on the hunt for electronics, clothes, furniture, or even casino bonuses, who doesn't love a good deal? Scoring a hot deal gives you that extra satisfaction that you not only got exactly what you wanted—but that you also got it at a great price!
September is an especially brilliant time to shop online, whether for tech goodies, back-to-school supplies, a new autumn wardrobe, or even luxury items. So, get out that credit card because you'll be spending and saving simultaneously with these fantastic online deals. Here are some of the best deals currently available to British Isles residents.
Amazon
The tech giant and global supplier has a great sale right now. High-end headphones, speakers, video games, laptops, fancy watches, and more are all regularly discounted on the website's "All Deals" section.
Not every offer lasts forever, so when you see something you want or need, make sure you buy it right away. You can also see upcoming offers and add things you'd like to own to your watchlist. When something becomes available, the service will notify you so that you can get that great deal right away.
In addition to tech stuff, the Amazon "All Deals" section has clothes, shoes, bags, beauty products, camping gear, gardening goods, and more. They literally have it all, so don't miss out on this opportunity to get everything you need at a lower price than ever.
Adidas
Adidas online has an excellent outlet section with up to 60 per cent off apparel and trainers. This renowned global sports brand with the iconic three stripes offers a diverse range of performance and lifestyle apparel. It's best known for its footwear, which you can find for as low as 25 quid.
The outlet section also offers classic matching tracksuits, shoes for children, running shorts, football jerseys, baseball caps, and performance sportswear like football boots. Sizes can be limited, but they also have one-size-fits-all items like backpacks and socks. The Adidas online outlet is well worth a breeze whether you're an avid athlete or a hypebeast looking for the latest streetwear.
Nectar
Need a good night's sleep? Look no further than Nectar's summer sale of up to 60 per cent off selected mattresses. A brand-new bed isn't cheap, but being well-rested is priceless, so now is the time to buy. Not only will Nectar deliver the mattress straight to your doorstep, but you'll also enjoy a year-long trial period. So, if it's too soft or too firm, you can easily return the bed and try another model.
Nectar's summer sale features memory foam mattresses that can be purchased in convenient bundles. These package deals include everything you need to really saw some logs—duvet and bedding sets, customisable bedframe and headboard options, and mattress protectors and luxurious pillows.
Some of their items even partner with the NHS and YMCA in the I Am Whole anti-stigma mental health campaign aimed at young people. You can rest easy knowing that.
Dyson
Dyson vacuums, air purifiers, and the much-lauded hair-care products are notoriously expensive. But they're high-quality, and people love them. Join the club but at a lower price when you shop at Dyson's refurbished outlet section online.
These items have been examined and repaired to excellent working order with the expertise of company engineers. Then, they sell for a little less than a brand-new model but do exactly the same thing.
Get fresh, breathable air when you spring for a cooling air purifier. Experience amazing hair and perfectly effortless curls when you purchase the internet sensation Airwrap multi-styler. Or, make cleaning a breeze with one of Dyson's famous cordless vacuum cleaners that are powerful, sleek, and easy to use. Your quality of life will improve with a little visit to this website!
Le Creuset
Built to last, the iconic Le Creuset is the epitome of fine kitchen cookware. Choose from heavy-bottomed Dutch ovens, adorable ramekins, casserole dishes, salt and pepper grinders, and so much more, all in a rainbow of gorgeous colours. Le Creuset online has a significant sale section—so good that you'll never buy anything from them at full price again!
They offer 25 per cent off curated sets every month if you're looking to overhaul your current setup, or you can pick and choose from other special price sections, including clearance offers and a cook-curated selection. From cast iron pans for just £87 to sturdy £21 travel mugs, Le Creuset has it all. Cook in style and build the kitchen of your dreams when you shop Le Creuset's sale section this summer.
Wayfair
This online décor site has a great sale section, especially for outdoor furniture. Don't miss end-of-the-season offers! Browse many patio goods like couches, tables, comfy chairs, and more specially made for the outside. Summer might be winding down, but there are plenty of pleasant fall days and spring evenings to come. You can relax outside in style when you shop at Wayfair's outdoor furniture sale this month.
Wayfair also has plenty of stuff for the inside on offer. Grab deals on big-ticket items like area rugs, couches, new lamps, mattresses, and even trendy décor. If you're planning to spend a bit more time inside during the winter, now is the ideal moment to cash in on this sale and make your space comfy and cosy.
Clarks
This classic English brand is a household name for anyone who loves luxury footwear. Lucky for you, you can get a pair of beautifully crafted Clarks for a fraction of the price when you browse their sale section. The current seasonal sale includes selected sandals for 30 per cent off, so you have something to wear on your next holiday or stash them away for the spring.
They have men's, women's, and kid's styles so that the whole family can be outfitted in the latest fashions for quite a bit less. Choose from classic looks or more modern shoes when you browse Clarks' sandals sale. Footwear goes for as little as £26, which is an absolute steal of a deal for this top-of-the-line brand.
Conclusion
Regardless of which retailers and discounts above tickle your fancy, you're sure to come out a winner by jumping on these deals before it's too late. Sure, they might not quite as exciting as winning great prizes without spending a penny, but as they say: a penny saved is a penny earned!