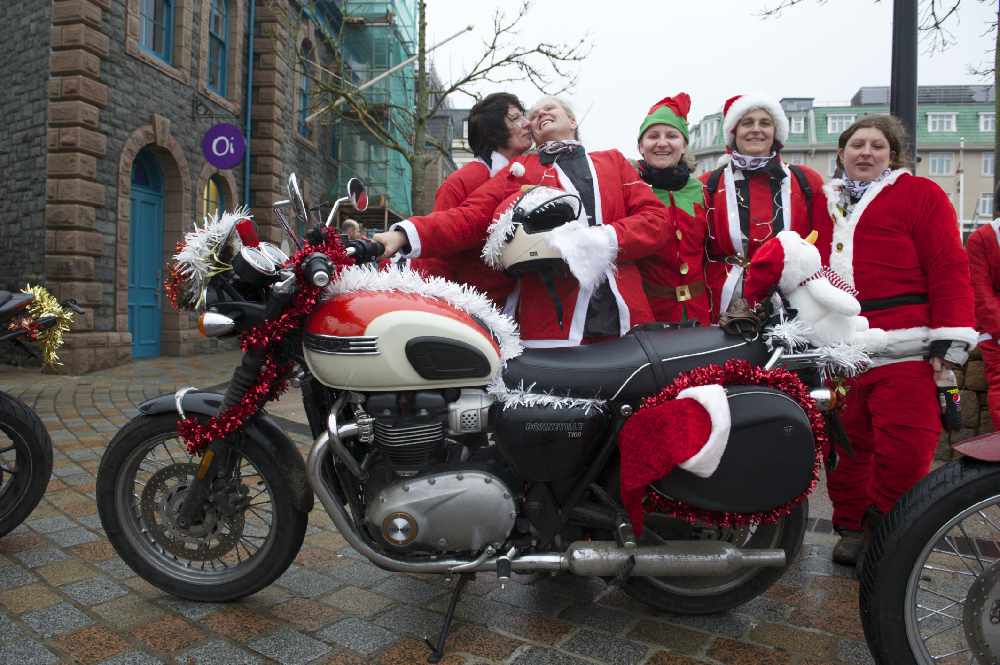 A group of Santas will be riding around the island this afternoon in aid of Jersey Cancer Relief.
It's hoped more than 100 bikers will parade around town, head out west towards the airport and back for a second lap in St Helier.
It's the seventh year of 'Santas Bikers', with thousands of pounds raised in that time.
Organiser Mark Baker, who had cancer himself several years ago, is appreciative of his fellow bikers' support.
"The biker community is a massive fundraising element in Jersey. There are events pretty much held every month on some levels, some are bigger than others.
"The biker community does an awful lot to raise funds in the island for local charities."
It starts at 1:30pm from Liberation Square.
It will all wrap up by the time the Battle of Flowers Christmas Parade begins at 4:45pm from Maritime House.
A record number of floats will move towards Liberation Square for the event, with a special one-off firework finale from Albert Pier after the parade to make up for the display having to be cancelled at the Moonlight Parade in August.
The parade was supposed to go ahead last weekend but had to be postponed because of the bad weather.