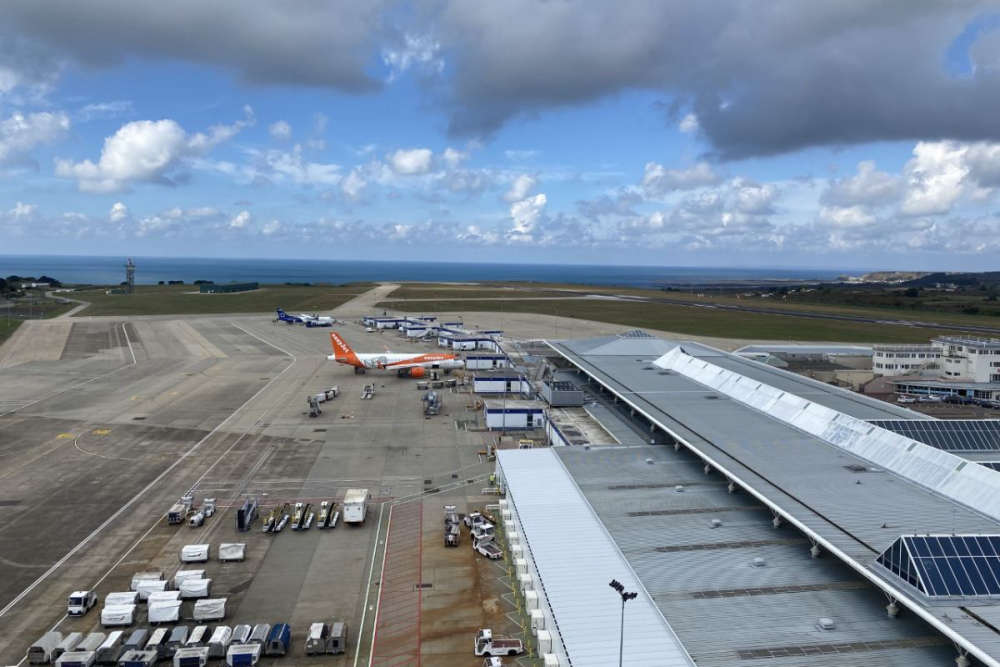 Pilots will have to take more direct routes to when arriving into and leaving the island in changes designed to reduce emissions and noise.
A total 32 flight paths for arriving and departing aircraft have been revised.
17 of the inbound routes and 15 of the outbound ones have been adapted, including the most popular ones into London.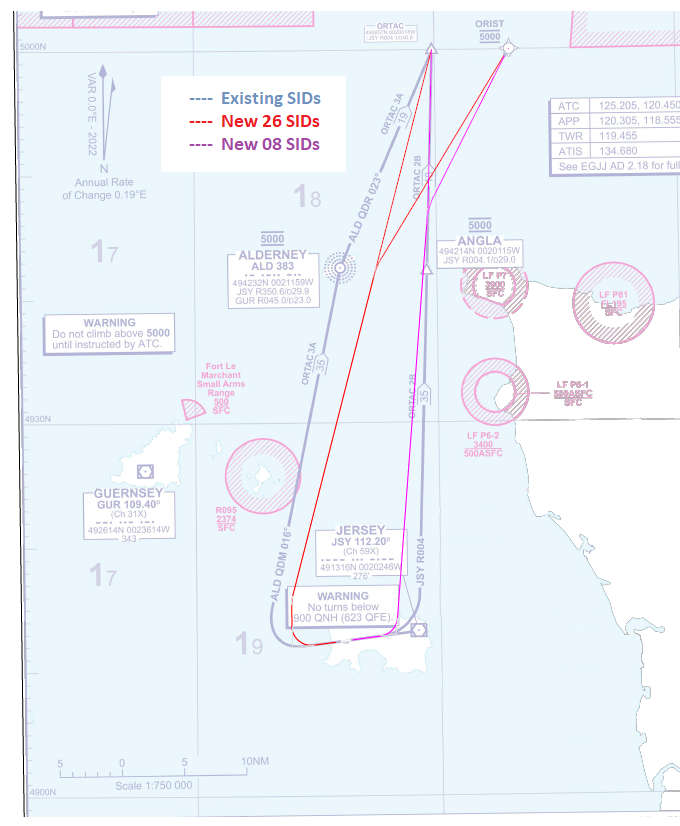 Pictured: The new main departure route to London. 26 and 08 refer to the 2 runways, named depending on which direction the planes take off and land.
Richard Price, Air Traffic Controller and Airspace Development manager, says the new procedures should mean planes spend less time flying over the island.
"… as the current noise abatement procedures will remain unchanged, islanders may notice a reduction in aircraft noise."
Ports of Jersey says the shift will make air journeys into and out of the island more efficient and will also reduce emissions above the island.
The new routes will make use of new satellite based navigation to allow for more direct routing.
Existing ground based navigation aids can often be overflown by pilots, in turn adding unnecessary miles to flights.
Mr Price says the changes will reduce cockpit workload, and bring other benefits:
"The more efficient climb and continuous descent operations will reduce fuel consumption, CO2 emissions and noise, all of which are important to today's airlines.
We believe operators could save approximately 1.5% in fuel costs with these new procedures."
It all forms part of the PoJ's 'Planet and People Plan' which aims to support the government's Carbon Neutral Roadmap.
"We're committed to supporting our business partners to reduce their carbon emissions, while also promoting sustainable travel for our community."- ATC Sustainability Manager Mike Stephens.
Once validated, the new routes are set to be implemented early next year.