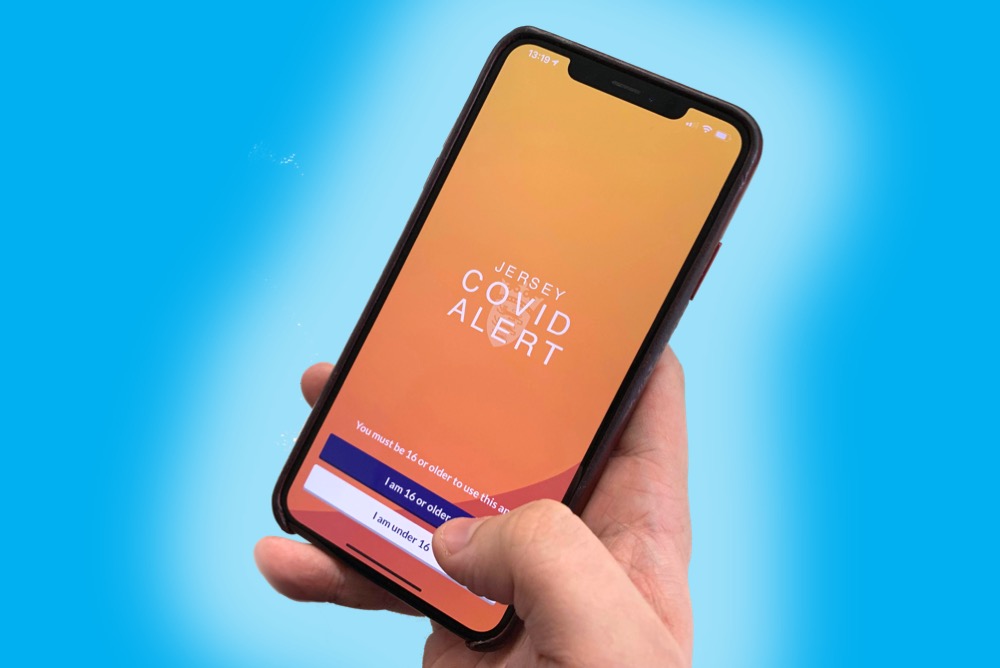 Children aged 13 and over and islanders with older iPhones, such as the 5s and 6, can now use Jersey's Covid alert app.
It follows a software update from Apple.
Jersey's app, which has been downloaded by more than 51,000 users, alerts people if they've spent more than 15 minutes within two metres of someone who tests positive for coronavirus.
972 alerts have been sent so far.
£240,000 was spent on getting the app up and running in October 2020. It also works in England, Gibraltar, Scotland, and Northern Ireland.
"This is a really positive and welcome development that young people aged 13 and over, can now access and use the COVID Alert App, so they can quickly find out if they have been in contact with a positive case.
"Jersey has achieved a world record in app uptake amongst our population. It's really important that people continue to use app as restrictions start to ease, and they are likely to spend more time with people outside their household.
"The more people who use the app, the more effective it is. This is why it's fantastic we have been able to roll this out to younger teenagers, who are likely to spend time socialising with their friends. I'd like to thank all those involved in rolling this out, helping us to ensure that we can keep children safe, while also helping protect them from COVID-19.
"I'm also pleased that Apple are now able to support older iPhone models, which increases the scope of people who can access the app." - Dr. Max Birge, app project manager.