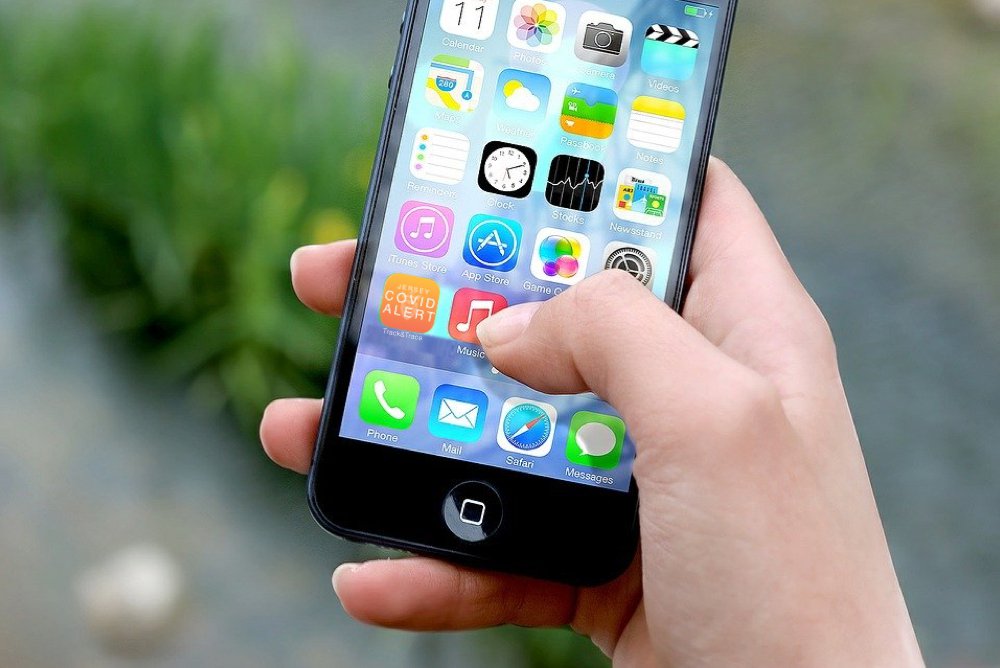 The CEO of Digital Jersey is hoping we'll break records for the number of downloads of the island's new Covid alert app.
Since launching on Wednesday morning, more than 5,000 people have already downloaded it.
The app lets users know if they've been in close contact with someone who has the virus.
Anyone who does get an alert will be told to phone the Contact Tracing Team for specific advice on what to do next.
It's now available for smartphones from the App Store and Google Play Store.
Tony Moretta from Digital Jersey says he's confident of a large takeup:
"Studies say effectiveness can start as low as 15% of an active population - that's the population who are moving out and about within a jurisdiction.
"The 'pandemic-stopping effect' is when you get up to 70% of that population using it. We're hoping that in Jersey we can have a community-led approach to this."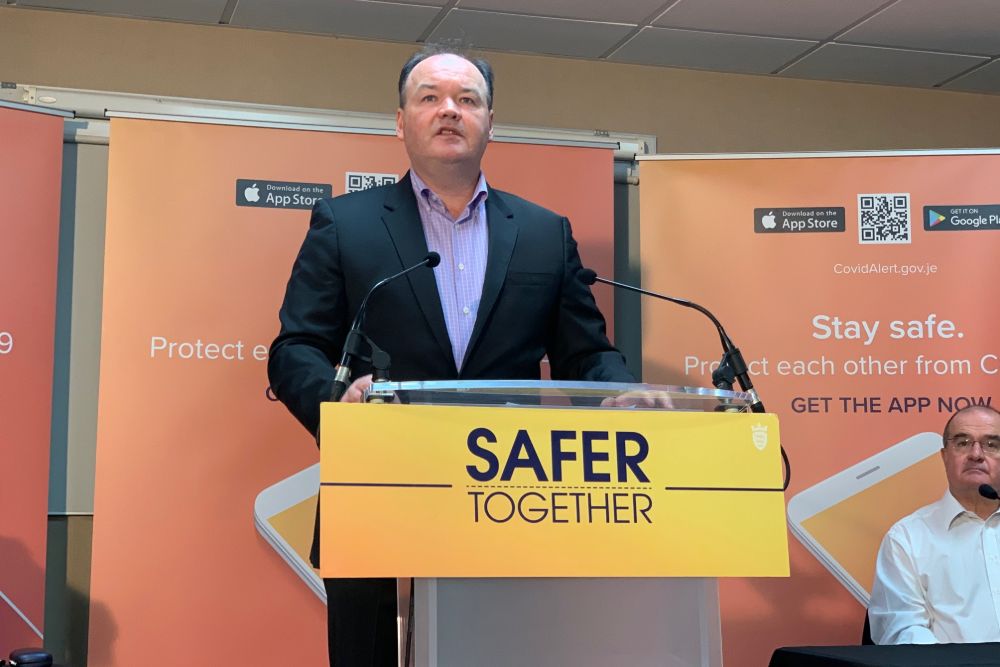 Digital Jersey CEO, Tony Moretta
Last week, Channel 103 was given early access to the app as it was being developed. You can take a look at how it works here.
Mr Moretta explained the process for anyone who tests positive for Coronavirus:
"Any devices that you have been in close proximity to over the previous 14 days, they will get a pop-up notification saying 'you may have been in contact with someone who has now tested positive' and will ask them to reach out to the Contact Tracing team.
"They will identify who you might have been in contact with, will advise you to self-isolate, and give instructions for you to follow."
Director-General of Home Affairs, Julian Blazeby, says he'll be encouraging all public sector workers to use it:
"It's really important that as the biggest employer on the island that we lead by example.
"We will be pushing this because the benefit is if even one positive case or direct contact we didn't previously know about is identified through the system, it's got to be good for islanders."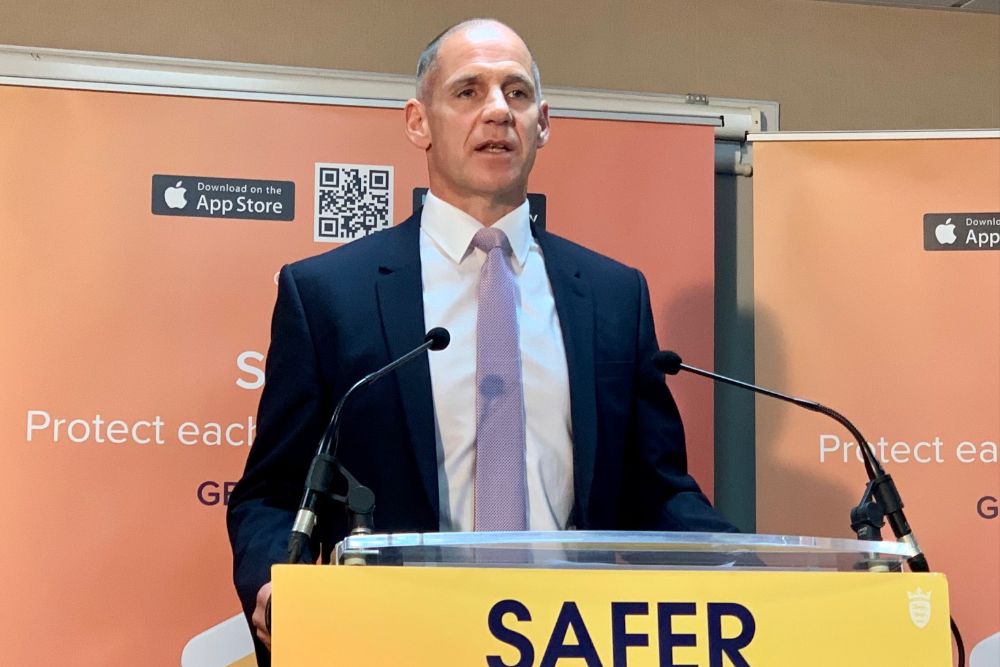 Home Affairs Director-General, Julian Blazeby
At a media briefing this morning, it was revealed that the app cost £240,000 to set up.
An issue affecting some Android users is due to be fixed in an update this afternoon, however, it led to the app being removed from the Google Play Store for a time this morning:
Good morning. We've identified an issue on Android, that presents itself as a "connection problem" when you open the App.

To avoid further confusion, we have removed the App from the Play Store.

We're working with Google to resolve this and will have a fix and update shortly.

— Jersey COVID Alert (@JerCOVIDAlert) October 14, 2020
It has since been fixed by an update.
Deputy Medical Director of Health, Dr Ivan Muscat MBE, has encouraged islanders to download it:
"With the increasing number of cases all around us in the UK and Europe and as we go into winter, the threat from COVID-19 is increasing dramatically.
"The greater the number of defences we have against the virus, the better protected we are."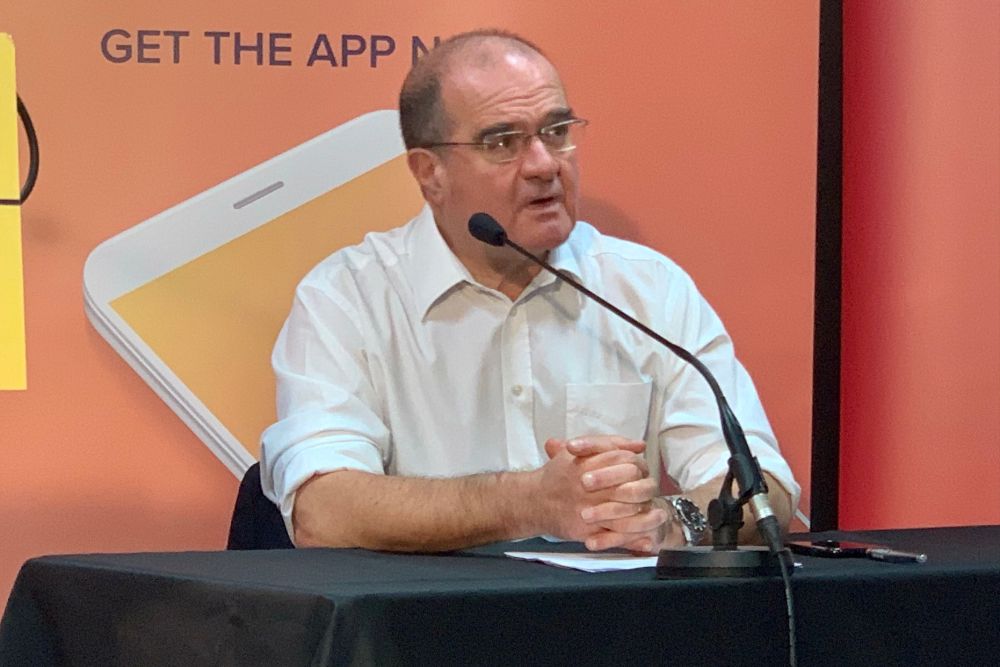 Dr Ivan Muscat MBE
The app is available for the iPhone 6S or newer, or other smartphones running Android 6.0 Marshmallow or later.
It can be downloaded from the App Store and Google Play Store.