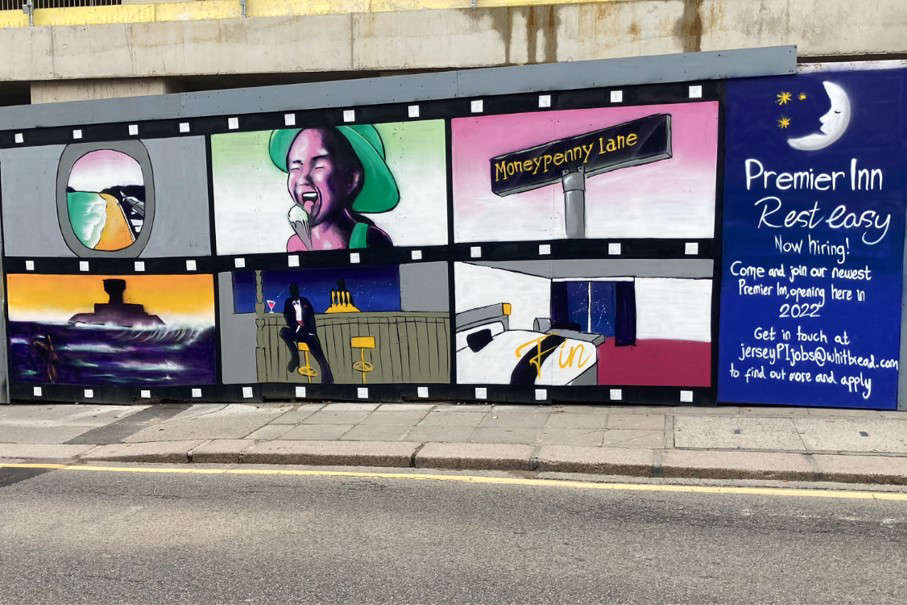 A mural designed by four Highlands College art students has gone on display on the Merchants Square hoardings on Bath Street.
They worked alongside artist Sami Osman, also known as Kumo, to celebrate Jersey as a destination.
It's being unveiled alongside the new Moneypenny Lane sign, which was named by 8-year old Charlotte Woodman.
£70 million is being spent on 149 new apartments and the island's second Premier Inn, which is due to open in February.