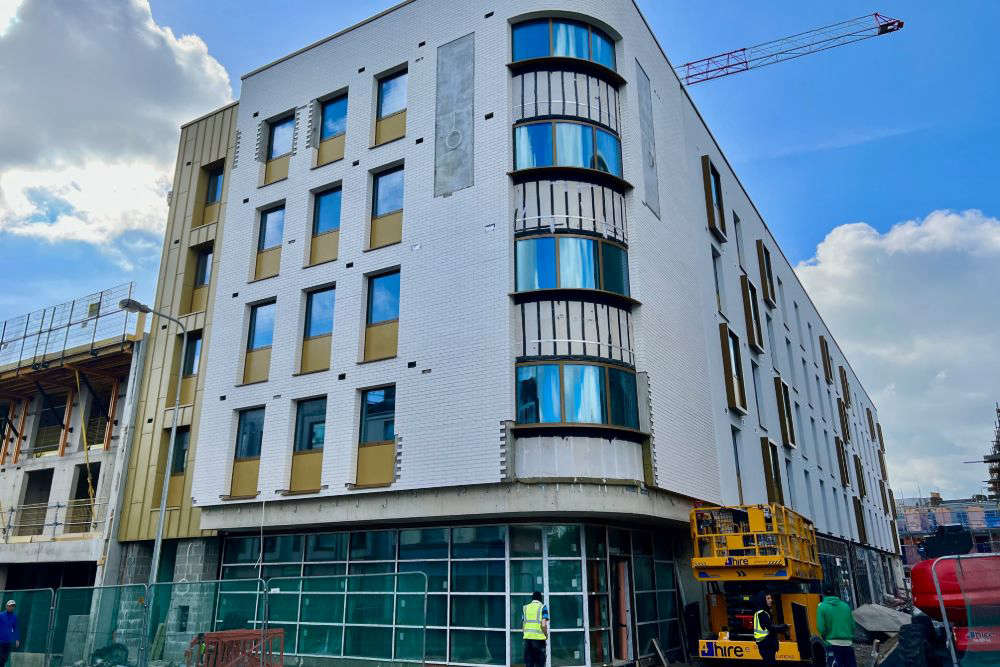 Jersey's second Premier Inn is due to open on Valentine's Day.
The 122-hotel on Bath Street is now taking online bookings, starting from Monday 14th February 2022.
It's being built as part of Le Masurier's £70 million Merchant's Square development.
The new hotel is expected to accommodate 40,000 overnight stays and attracting a potential visitor spend of around £1.6 million a year.
It will also create 35 new hospitality jobs.
Premier Inn's parent company, the Whitbread Group, said its first hotel at Charing Cross has been regularly fully booked since it opened to guests in May 2018.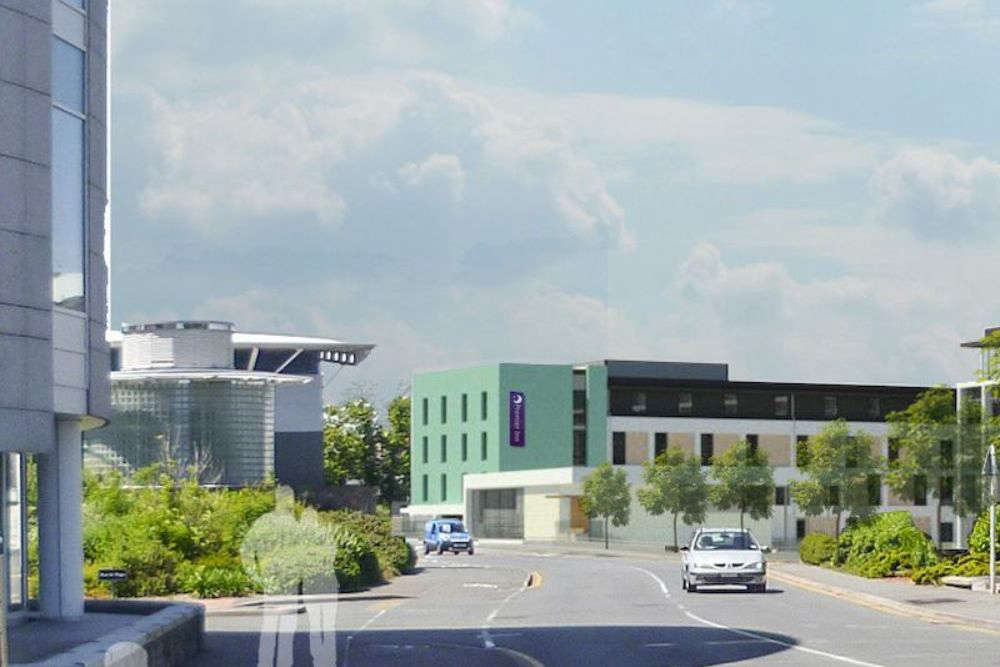 Artist's impression of the planned Premier Inn at Admiral Park in St Peter Port
The chain is also opening its first hotel in Guernsey around the same time.
The Admiral Park hotel in St Peter Port will open on Tuesday 1st February.

The new hotels' opening dates on the Premier Inn website