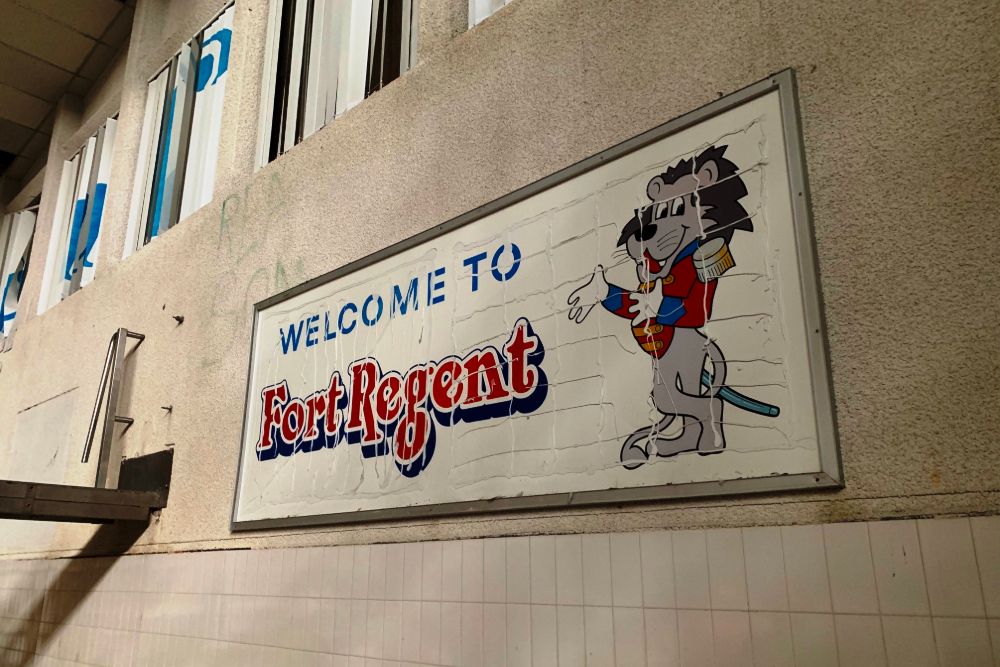 Work is progressing to demolish the old 1970s swimming pool at Fort Regent.
The 39,500ft2 building is being cleared ahead of its demolition and 12 tonnes of asbestos being removed.
The pool is due to be totally removed and the Glacis Field extended onto the site by next summer.
Local demolition contractor, DB Cummins says it plans to recycle 96% of the materials from the structure.
It's estimated 300 tonnes of metal, 700 of concrete and 200 tonnes of organic material will be re-used.
Channel 103 was invited for one last look around the old pool before it is demolished: