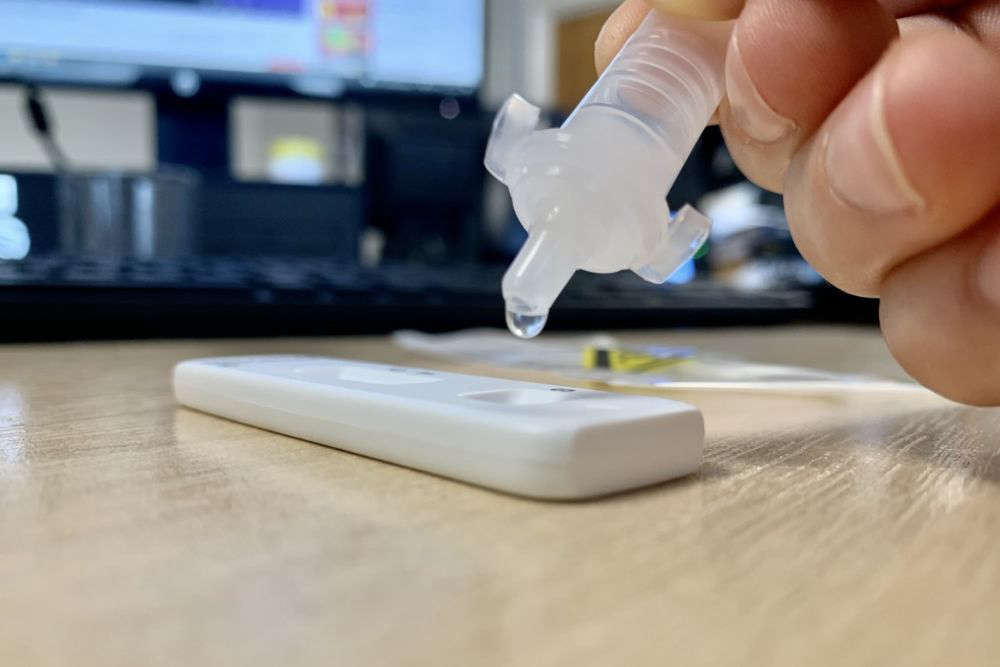 Lateral flow tests are set to remain free beyond the end of June.
The government said in February, when unveiling its Covid-19 Post-Emergency Strategy', that free testing would continue until at least June.
That is despite free testing in England ending on 1 April.
The number of cases has shot up over the last fortnight because of two new Omicron variants.
As of Friday 17 June, 639 people had Covid-19 in Jersey.
Public Health would like to apologise for the delay in updating the weekly number of COVID-19 cases in Jersey. The delay was due to a technical error within the server used to download the testing data which then didn't match to the case data. pic.twitter.com/Rts1CuzRrM

— Government of Jersey (@GovJersey) June 17, 2022
The government is urging islanders to follow public health guidance to combat the increase.
That includes advice to take lateral flow tests at least twice a week and before going to high-risk settings like care homes and the hospital.
"People should not be afraid of using their lateral flow tests and if they need to replenish their supply, they should apply for that.
The immediate future is well covered with lateral flow test availability.
Covid is still very much with us and indeed the numbers are going up, so we need to up our game as well and re-deploy lateral flow tests as they should be deployed." - Dr. Ivan Muscat, Deputy Medical Officer of Health.
Dr. Muscat wants people to take a test before going to their polling station tomorrow for election day.
He's also asking students to get tested before taking their exams.
Channel 103 asked the Government on Jersey on Friday (17 June) how long the lateral flow tests will remain free for. We have not received a response.