A £70 million pound project has been unveiled to build a new Premier Inn on Bath Street in St Helier.
The plan, announced by development company Le Masurier, also includes 145 apartments with parking, a bar and restaurant, and pedestrian street connecting the Millennium Town park to the library.
There will also be more green areas, pavement widening and street art.
The new hotel is expected to create 35 new jobs and accommodate 40,000 overnight stays, with potential to attract visitor spend of around £1.6m.
Developers say that in turn will support 30 new year-round jobs in the tourism sector, with the wider redevelopment expected to create over 70 full time jobs in the construction industry.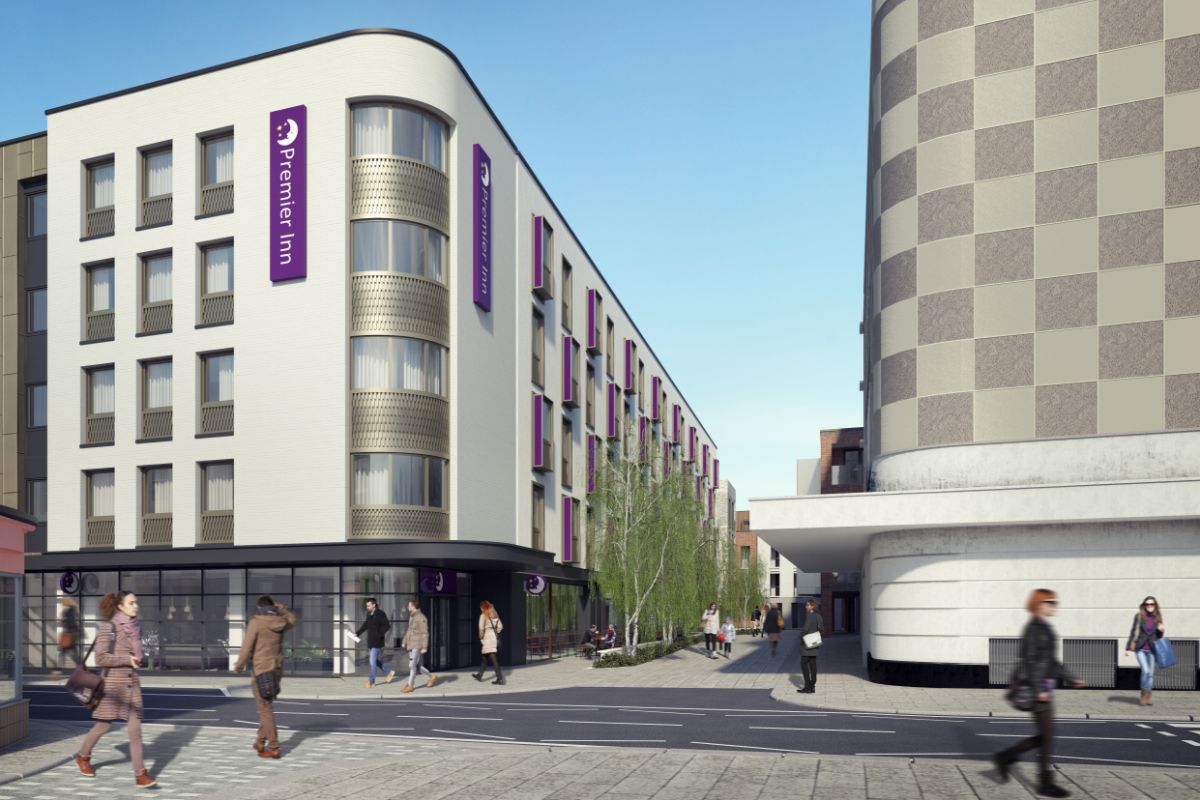 Plans for the 122-bedroom hotel came about after Premier Inn owner, the Whitbread Group, revealed that its first hotel in the island was regularly fully booked.
The hotel at Charing Cross only opened in May 2018.
Developers say the project is entirely privately-funded with no cost to the taxpayer.
Le Masurier Managing Director, Brian McCarthy, says this is a plan that will provide so many benefits.
"Our Bath Street redevelopment represents a significant £70 million investment in St Helier, helping with the much-needed regeneration of the north of town and boosting tourism and business. In addition, the impressive new residential units will help to meet the demand for housing that the island has, and St Helier specifically.
"We are delighted to partner with Whitbread in bringing a second Premier Inn to Jersey. Despite the whole Brexit uncertainty, this demonstrates Le Masurier's confidence in investment in Jersey and also Whitbread's confidence in the island - and follows the success of their first Premier Inn at Charing Cross. I believe that this is a real success story for Jersey and will provide a host of social and economic benefits."
Planning permission is due to be sought within the next month.
If approved, it's hoped work can start in January next year and be finished by the start of 2022.
Town Constable Simon Crowcroft says he is 'delighted' with the plan.
"It's what we've been waiting for for more than 10 years in the north of town.
"Having to deliver the town park, which has been very much a catalyst for private sector investment, it's great that we're now seeing the results of that in this substantial investment in both tourism and local accommodation."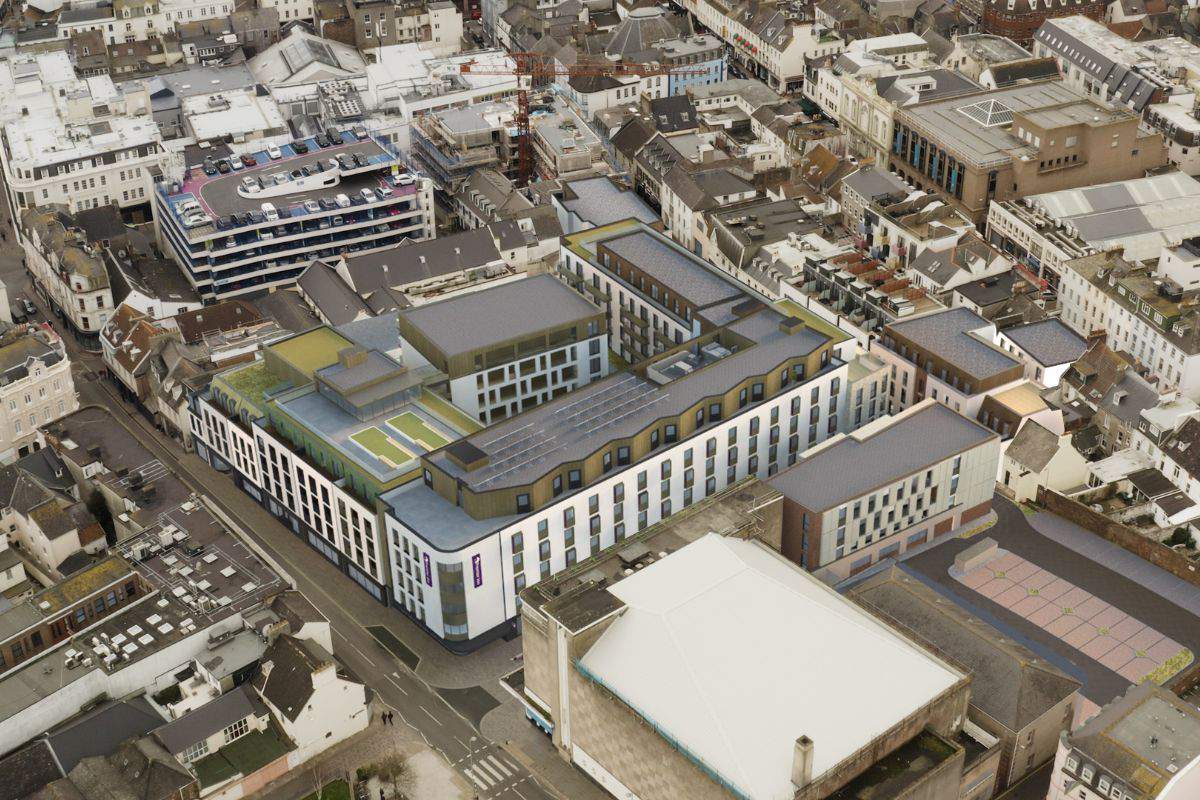 Jacqui Allum, Head of Estate Development at Whitbread, said:
"We're excited to sign an agreement to lease to bring a second Premier Inn to Jersey less than a year after opening our first on the island. Jersey is a relatively new market for Premier Inn and our confidence to invest further in the island has been underpinned by the strong performance of our Charing Cross hotel.
"Since opening in July 2018, the Charing Cross Premier Inn has consistently achieved above average occupancy rates and positive guest feedback. This strong performance, along with the high level of interest from our customers searching for Jersey on the PremierInn.com website, has encouraged us to partner with Le Masurier and invest in the Bath Street site."
Two public exhibitions of the plans are being held at the Freedom Centre (formerly the Odeon Cinema) on the afternoons of the 9th and 10th April.
There's no need to book and islanders will have the chance to see images of the new site and give feedback.