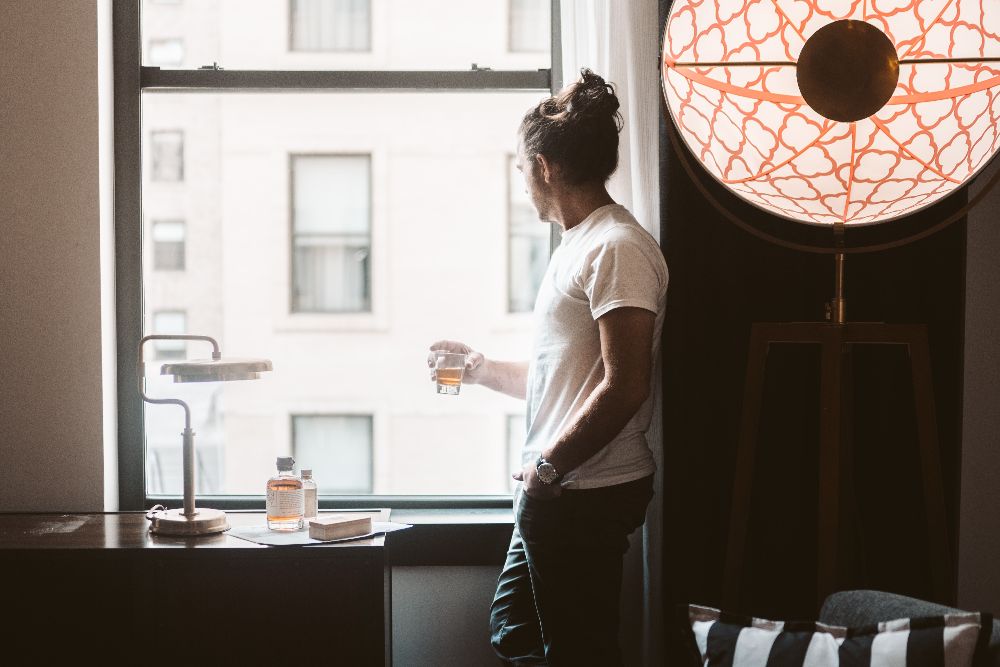 Isolation rules have been eased in Jersey for fully vaccinated people who are identified as direct contacts of positive Covid-19 cases.
Effective immediately, fully vaccinated direct contacts found through inbound travel, such as being sat next to someone on a plane who tests positive for Covid-19, now don't have to isolate at all if they are asymptomatic. They still need to be tested on days 0, 5, and 10.
Fully vaccinated direct contacts identified on-island (not travel related) have to isolate until receiving a negative Day 0 test. They also need to be tested on days 5 and 10.
Fully vaccinated people currently in isolation as a result of becoming a direct contact can leave quarantine immediately, as long as they have no symptoms.
Healthcare workers need to isolate until a first negative PCR test and then have to get daily tests for ten days if returning to work.
Any direct contacts who develop symptoms have to isolate immediately.
10 days of isolation and triple testing is still needed for adults who are not fully vaccinated.
"Contact tracing, testing and isolation remain an important part of reducing the spread and threat of COVID-19, and we need to maintain these requirements. However, with increasing vaccination coverage in the island Island, and 59% of adults aged 18 and over now fully vaccinated, we need to develop a proportionate response for fully vaccinated people who have been identified as direct contacts.
"STAC has recommended to Ministers that the period of isolation could be reduced until the result of a negative test for non-travel related direct contacts, and that the isolation requirement should be removed for fully vaccinated passengers identified as direct contacts while travelling to Jersey.
"I'm aware of the negative impact that isolation is having on some Islanders, by detrimentally affecting their mental and physical wellbeing, so I welcome these decisions for fully vaccinated individuals. As our vaccination programme continues, we can provide more freedoms to those who have received full protection against serious illness from the virus. I believe this new policy will be welcome news to many Islanders." - Deputy Richard Renouf, Health Minister.
No decision has yet been made on whether the rules should change for children who are identified as direct contacts, so they still have to isolate for ten days.
The government says it is considering risks such as the loss of learning, the risk of illness with the Delta variant of Covid-19 affecting more young people, and the welfare of children isolating.
An update on this is due next week. STAC will debate the subject further on Monday 28 June.
As of yesterday, nine schoolchildren and three early years' pupils have coronavirus in Jersey.
There are currently 66 active cases of Covid-19 in Jersey in total.
The Children's Commissioner has called for a 'pragmatic solution' to close contact isolation rules for young people.
@Scott_Wickenden we cannot ask pupils to spend the rest of term in and out of isolation due to contact tracing. 10 days shut in their bedrooms is destroying their mental health and they are losing out on their lessons https://t.co/GOotvgcvmR

— Deborah McMillan - Children's Commissioner (@ChildComJersey) June 21, 2021
"Ministers have asked STAC to urgently review the evidence on children isolating when identified as a direct contact. I am acutely aware of the pressures on children and young people who are currently in isolation, but also of the rates of infection in children and young people generally. It is a matter that Ministers and Government officers are urgently progressing.
"I would like to thank everyone who has attended for their COVID vaccination appointments. As this new policy sets out, the protection afforded by vaccination is an incredibly important factor for both health prevention and for ensuring we can safely maintain our freedoms." - Deputy Richard Renouf.
I'm pleased to see that consideration is being given to finding a solution to avoid pupils constantly being contact traced. Should be news soon. Thank you @Lyndonfarnham

— Deborah McMillan - Children's Commissioner (@ChildComJersey) June 23, 2021
The Covid-19 passport scheme will also be extended to the rest of the world from Tuesday 29 June.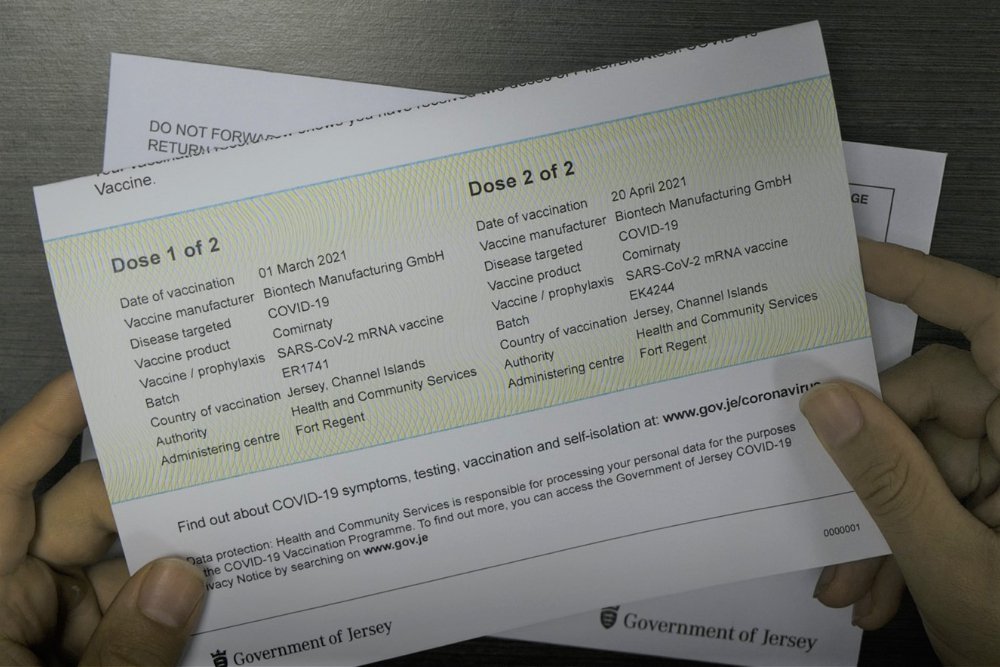 All arrivals into Jersey who show evidence of their vaccination status, as long as it's an MHRA approved vaccine. That includes people who've had their two doses in two different countries or islands.
They are OxfordAstraZeneca, Pfizer, Moderna, Janssen, and UK trials.
It's expected that between 3% and 5% of arrivals will be outside of the Common Travel Area.
"This is welcome news. We must ensure that we protect civil liberties and personal freedoms while at the same time maintaining Islanders' health and wellbeing.
"It is no longer practical or proportionate to enforce isolation on fully vaccinated people, given the diminished level of risk. Islanders' cooperation has played a major part in reaching this position and we are now all learning to live with Covid." - Senator Lyndon Farnham, Deputy Chief Minister.