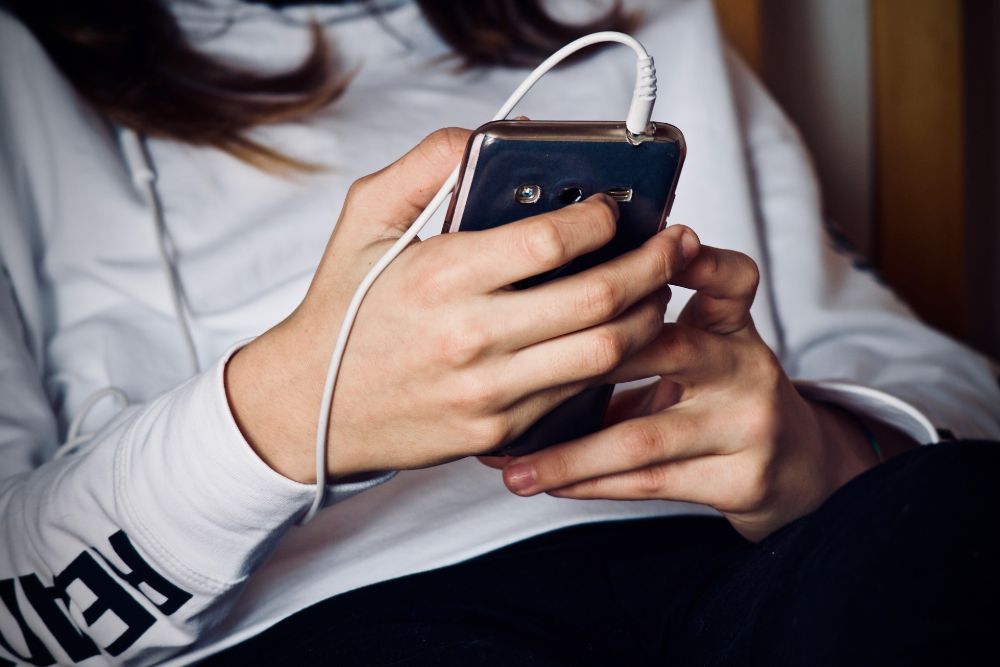 The Children's Commissioner is calling on the government to come up with 'a pragmatic solution' to stop youngsters who are identified as close Covid contacts being confined to their bedroom for 10 days.
From today (22 June) all children arriving into Jersey, even from red areas, only have to isolate until they get a first negative Covid test.
But pupils who are identified as a close contact of a Covid case are having to leave the classroom and isolate for a week and a half.
Several parents have spoken out on social media to call for rule changes.
First one child, now the other, contact traced and isolating. 😩Why aren't we vaccinating children, if we are worried? Why are we locking them up, with little regard for MH when the vast majority of adults are vaccinated?Why act the same unless vaccination is meaningless?

— Parm Plummer FCCT (@ParmPlummer) June 20, 2021
Email confirmed contact now received 😫😱

— Helen Worthy (@jsy_worthy) June 20, 2021
What a mess. Yesterday email stating child not a direct contact so sent in to school as per advice. Today, changed to direct contact, had to collect from school for 10 days iso. These poor kids are bearing the brunt of a shambles govt and woeful CM. Feel for schools right now.

— Andrea Le Saint 💙 (@AndreaLeSaint2) June 21, 2021
Deborah McMillan says pupils can't be asked to spend the rest of term in and out of quarantine and is calling on the government not to allow a repeat of last autumn where, as she describes, students were yo-yoing in and out of school.
"If they isolate with other family members, then the whole family have got to isolate and yet parents have got to go to work and other children have to go to school.
"We know that our young people's mental health is really poor, and this is going to make it worse."
Two more students tested positive for coronavirus yesterday. One goes to Les Quennevais and the other is a pupil at Victoria College.
Students have also been affected by out-of-school events in recent days.
A joint decision was made for the Le Rocquier prom not to go ahead following a positive Covid-19 case and subsequent direct contact isolations.
As another school event goes under the bus - Just been informed that Prizegiving Ceremony (the last opportunity for me to see my eldest receive a prize) - will no longer be open to parents to watch due to Covid concerns. 😡 And so it goes on…. @GovJersey #livingwiththevirus

— Stocksy71 💙 (@stocksy71) June 21, 2021
"They're also missing out on activity weeks, older pupils on their Trident work placements, sports days, and for those youngsters changing school - they're missing out on those really important transition days.
"We also know that families are preparing to go on holiday and they're just nervous that being contact traced will mean that that family holiday that they've so longed for just might not happen.
@Scott_Wickenden we cannot ask pupils to spend the rest of term in and out of isolation due to contact tracing. 10 days shut in their bedrooms is destroying their mental health and they are losing out on their lessons https://t.co/GOotvgcvmR

— Deborah McMillan - Children's Commissioner (@ChildComJersey) June 21, 2021
"I think what we have to look at is the risk and therefore listen to the medical advice that is coming through from STAC and then make sure that any decision is made in pupils' best interest."
STAC met yesterday to discuss the issue of contact tracing for young people and fully-vaccinated adults, who are forced to quarantine for ten days if identified as direct contacts.
Economic Development Minister Senator Lyndon Farnham says the issues are being worked on 'as a matter of priority.'
Working on it as a matter of priority, further announcements this week.

— Sen. Lyndon Farnham (@lyndonfarnham) June 21, 2021
882 people are currently isolating as direct contacts of positive Covid-19 cases in Jersey. 59 people are currently known to have the virus on-island.

A third of 18 to 29 year olds in Jersey have now had their first coronavirus vaccine dose.
As of last Wednesday (16 June), 51,610 people have had both jabs.
49 more areas of the UK have turned red on Jersey's Safe Travel List.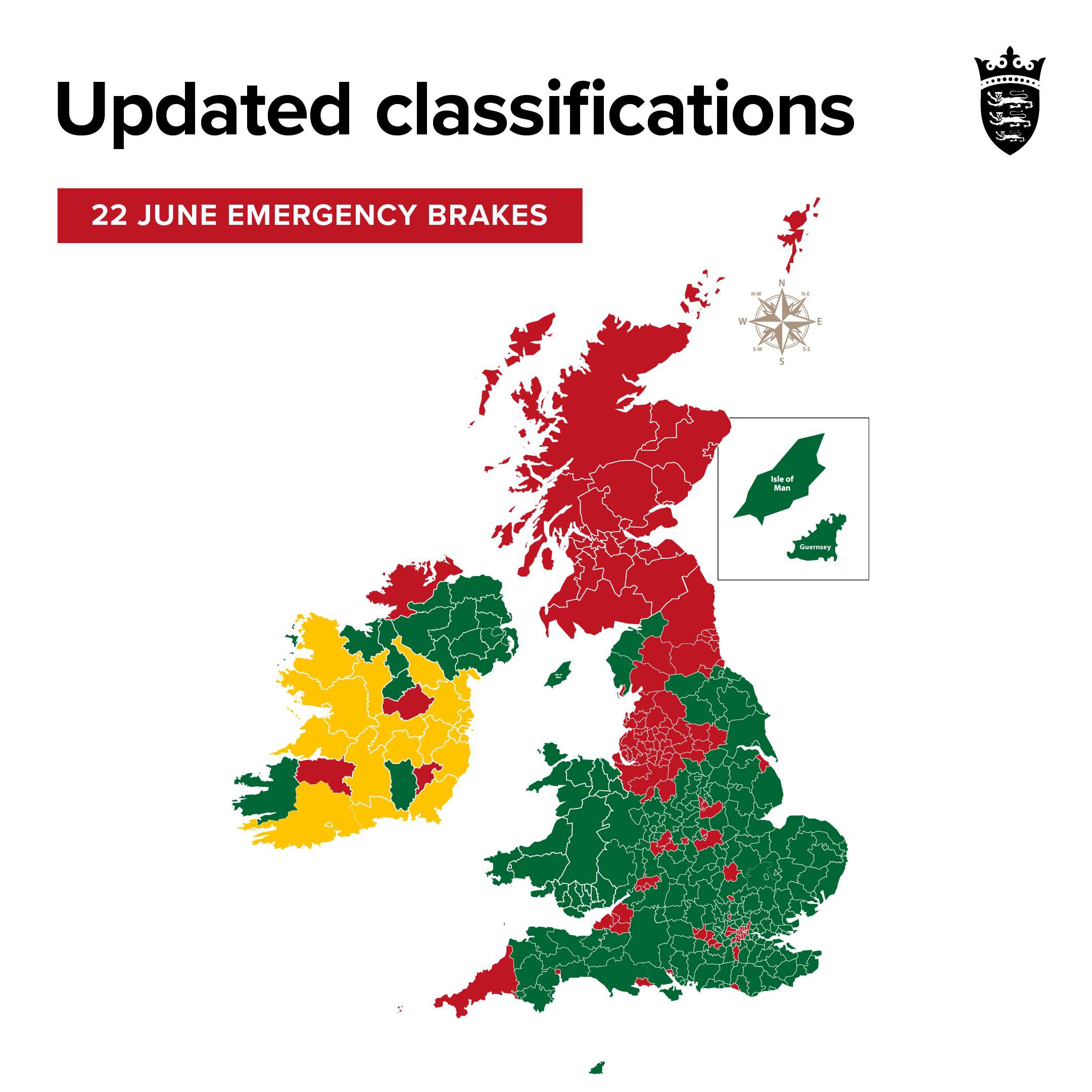 All of England will turn red on Tuesday 29 June, demanding 10 days' isolation unless you are fully-vaccinated at least 14 days before arriving in the island.