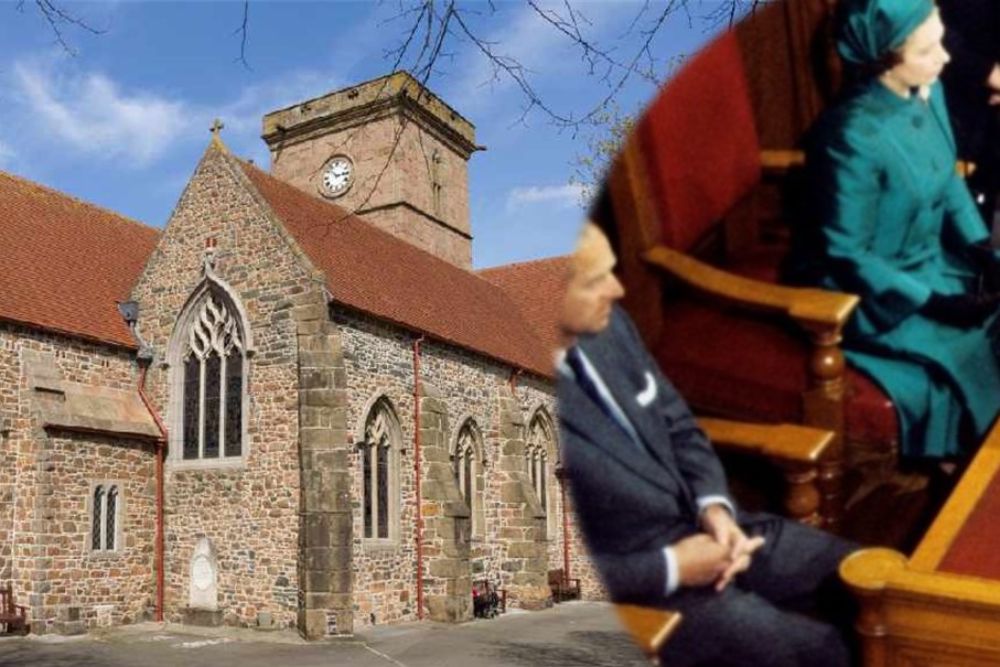 Prince Philip pictured with the Queen on a visit to the States Chamber in the 1970s
States Members will attend a church service celebrating the life of Prince Philip later this week.
The Bailiff, Timothy Le Cocq, has announced it will take place at the Town Church on Thursday 10th June at 1pm, led by the Dean of Jersey.
It was announced in April that a service would take place, but a date hadn't been set because of the COVID-19 restrictions in place in the island at the time of the Duke of Edinburgh's death.
Speeches will be given by the Bailiff, Deputy Chief Minister, Senator Lyndon Farnham, and the Lieutenant-Governor, His Excellency Air Chief Marshal Sir Stephen Dalton.
Mr Le Cocq says the Duke was a frequent visitor to the island:
"His Late Royal Highness visited the island on seven occasions, six of which were with Her Majesty the Queen. To receive such prestigious visits is a compliment and we should be grateful for His Late Royal Highness faith in our island. His Late Royal Highness, a character in his own right, will be missed for his humour and candour and this service I hope will allow islanders to reflect on his contribution and legacy."
The Dean of Jersey, The Very Reverend Mike Keirle, says he welcomes the opportunity to celebrate the life of 'a remarkable man':
"The United Kingdom, Crown dependencies and Commonwealth came together on 17 April to pay respect to His Royal Highness. On Thursday we can come together as an island to reflect on his contribution and commitment not only to this island but the far reaches of the Commonwealth."
There will be limited seating for members of the public, and the service will be live-streamed for those who wish to watch online.