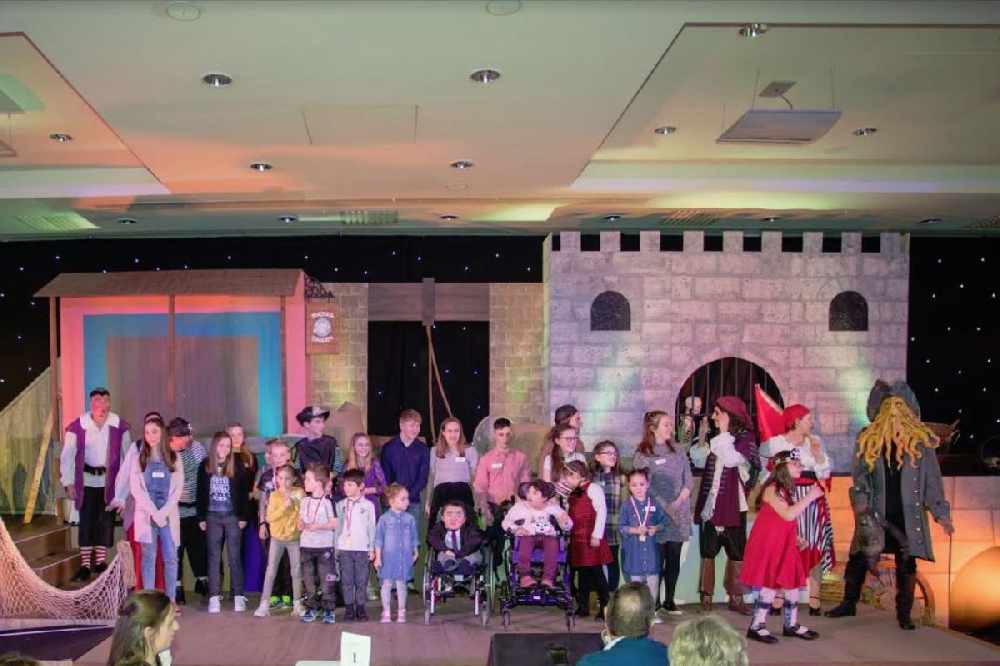 Last year's winners and finalists on stage.
Jersey's youngsters who've shown outstanding courage, creativity, skill and selflessness will be recognised tonight in the 2019 Variety Young Star of the Year awards.
Eight winners will be crowned, including an overall 'Young Star of the Year'.
The other seven categories, which are:
Young Star of Courage (Age 11-16 & Age 6-10)
Young Star as Carer
Young Star of Community
Young Star of Academia
Young Star of Sports
Young Star of the Arts
24 young people are shortlisted, who will all be at Government House alongside their families.
Sir Stephen and Lady Dalton will present the top prize, with the winner getting £5,000 worth of travel vouchers to go towards a family holiday of their choice.
The winners of all other categories will get £500 worth of vouchers, with the runners-up getting £100 vouchers.
This year's theme is 'The Mad Hatter's Tea Party', with Kevin Pamplin hosting as special MC.