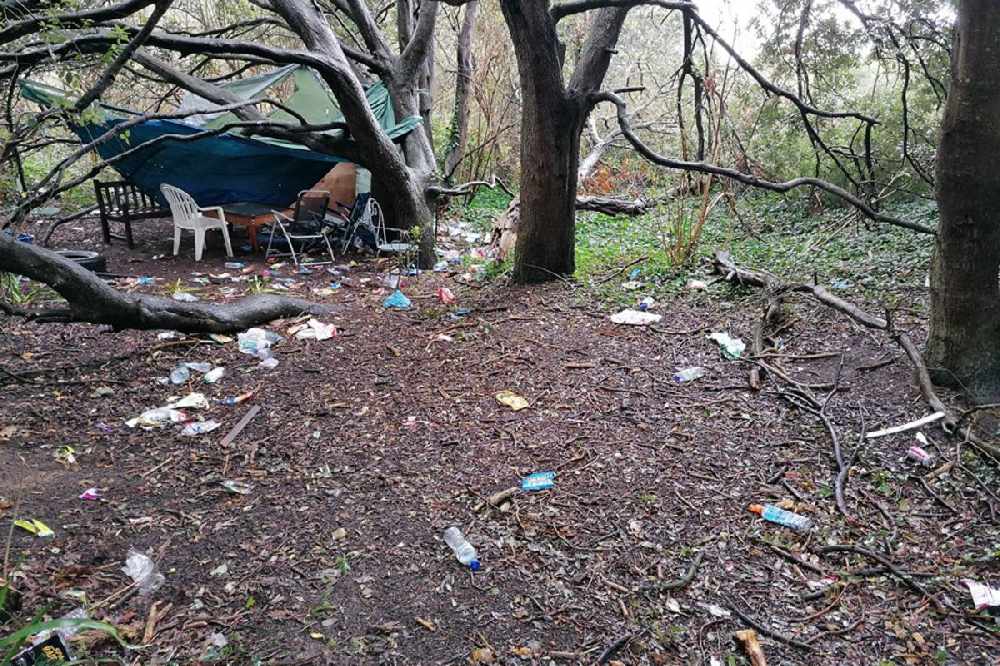 Police are looking for a group of teens who left plastic 'bongs' and other drug paraphernalia in the woodland surrounding the Les Quennevais Sports Centre.
Other litter was also strewn across Les Blanches Banques, which is a 'Site of Special Interest'.
The area and local habitat have also been damaged by fire.
Police say a group of youths were seen running away from the area last Saturday (26th October) after a member of the public reported suspicious activity.
Officers said there was a strong smell of cannabis in the air when they arrived on the scene.
The force thinks other damage and anti-social behaviour in the area, that's also happened recently, was done by the same people.
Anyone with any information is asked to contact police.