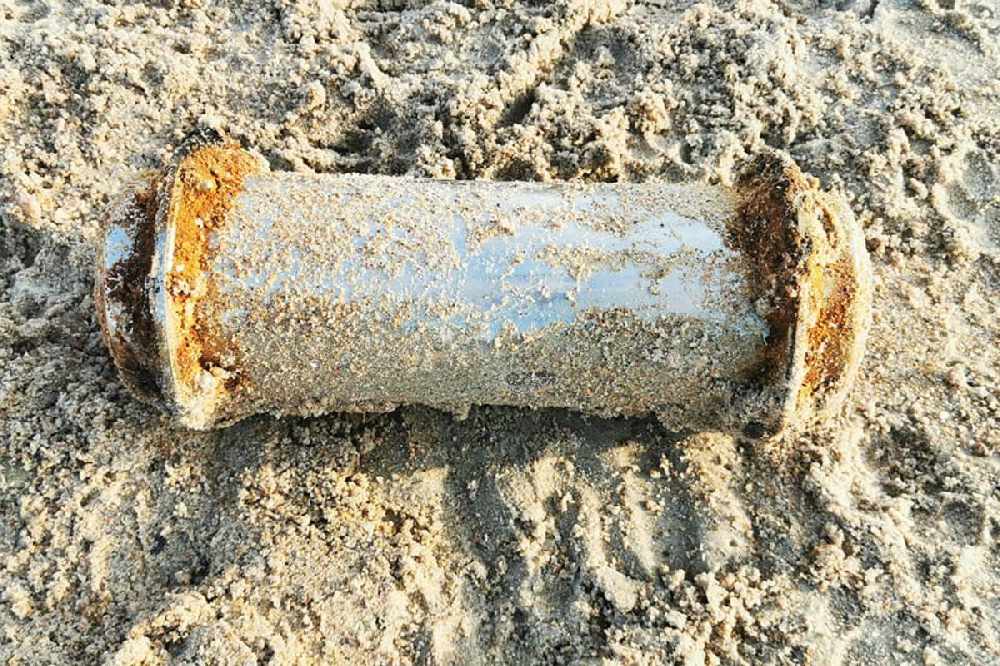 Jersey's Bomb Disposal Officer is examining a cylinder found on the beach at Gorey.
It was discovered by a member of the public yesterday and reported to police.
But the force has warned that strange objects should be call in immediately, as it seems someone had already dug this one out of the sand.
Police say it is not an explosive, and might be a homemade time capsule.
"If you ever come across anything strange on the beach that you can't identify, always call the Police on 612612 and let us know. You can take photos to send to us and we can get one of our experts down to have a look at it and take it away safely.
We always hope that items located are not dangerous but we prefer to err on the side of caution.
If you're unable to stay with an item, you can give us the location using an app/website called what 3 words."