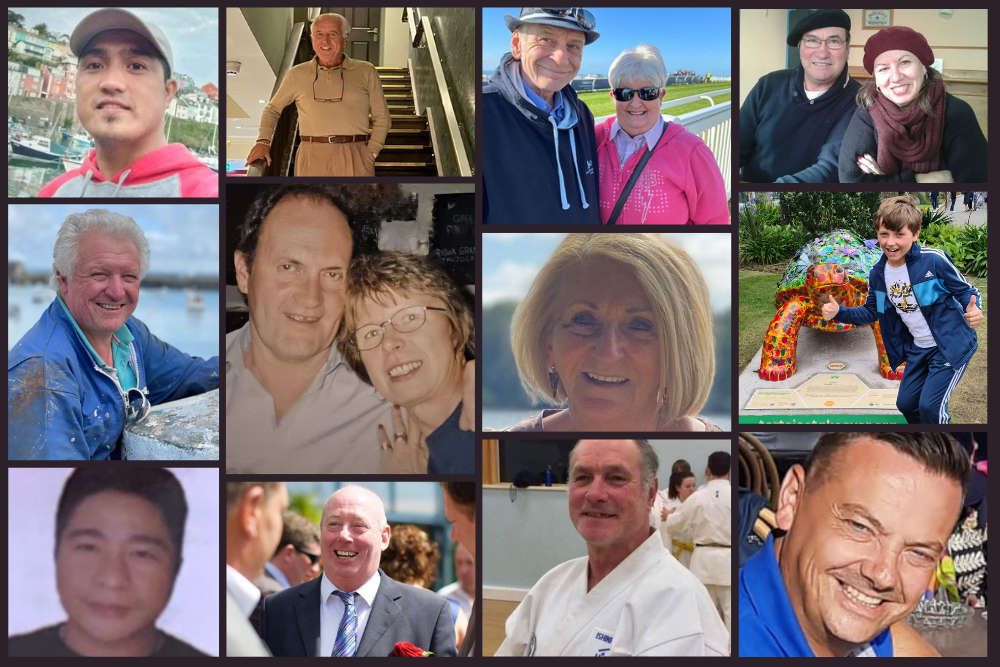 Jersey's Chief of Police has given an update on the progress of major investigations into the unexplained deaths of 15 islanders in the past year.
States of Jersey Police are still working on four major incidents: Operation Nectar, Operation Spire, Operation Doric and the recent Storm Ciaran.
Chief of Police Robin Smith says that is 'unprecedented' for a force of just over 200 officers.
"There is an enormous amount of hard work being done at the moment by colleagues and the fact they can undertake such complex and painstaking investigations while also continuing to respond to the calls of Islanders every day is truly commendable."
Operation Spire into the fatal explosion at Haut du Mont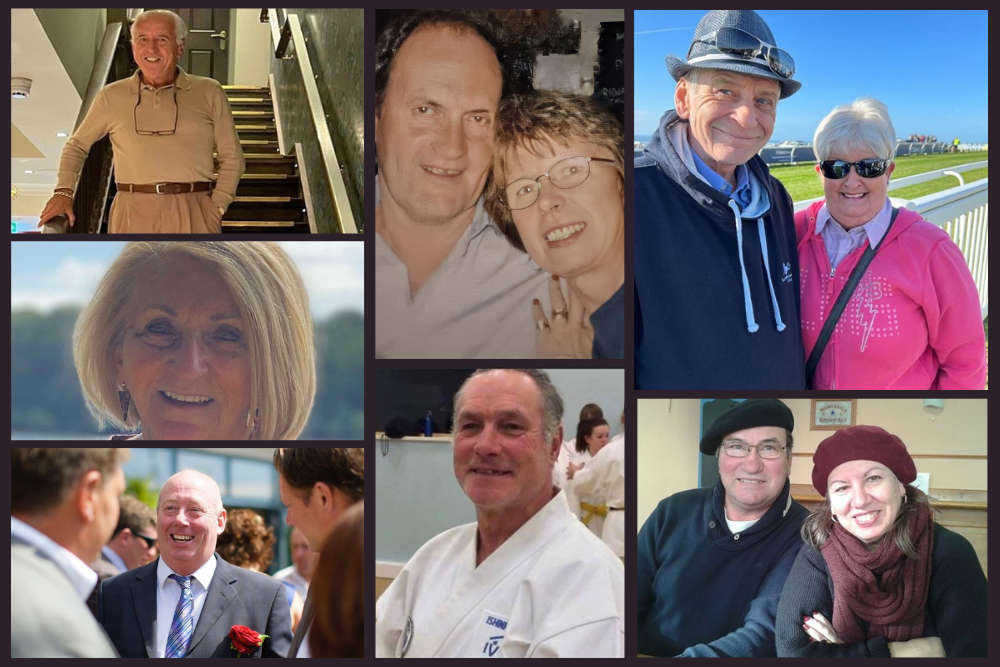 Raymond (Raymie) Brown (71), Kathy McGuinness (73), Peter Bowler (72), Ken Ralph and Jane Ralph (aged 72 & 71), Billy Marsden (63), Derek Ellis and Sylvia Ellis (aged 61 & 73), and Romeu De Almeida and Louise De Almeida (67 & 64).
Chief Officer Smith says the force is waiting for forensic test results to complete their investigation into the explosion at Haut du Mont flats.
Nine islanders lost their lives in the blast, with a tenth victim passing away in the General Hospital on Christmas Day.
Many more families lost their homes had to move to other accommodation.
Two separate criminal investigations are running into the disaster on Pier Road on 10 December last year - one by the police and the other by the Health and Safety Inspectorate, which is considering potential offences under the Health and Safety at Work Law.
Mr Smith says they're waiting on results from the UK Health and Safety Executive.
Three people arrested in August on suspicion of gross negligence manslaughter remain on bail.
Since the tragedy, Blocks G, I and J containing flats 22-26 and 33-36 have been demolished after being deemed too dangerous.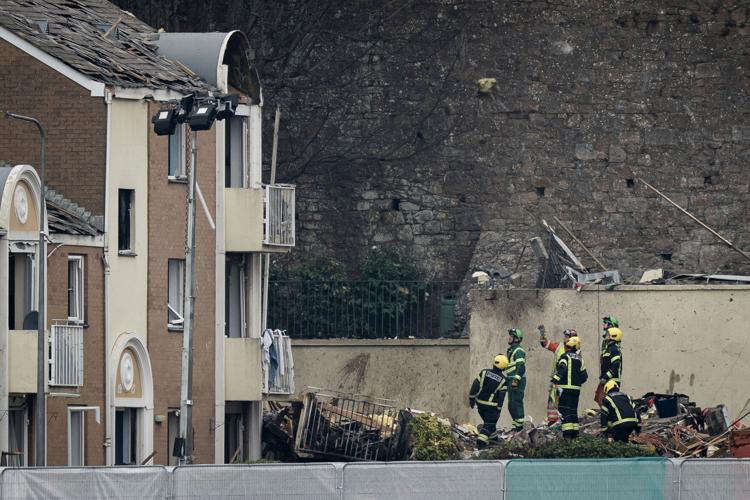 Mr Smith says police are working with the government on how to mark the first anniversary of the disaster.
"While we have continued to keep bereaved families and those who lost their homes up to date with what is happening, we have also been working with the Government and others who are supporting displaced families and looking at issues such as how to mark the anniversary.
As we move forward, the Health and Safety Inspectorate and States of Jersey Police will continue to provide updates."
Shortly after the Haut Du Mont explosion, flooding at Grands Vaux led more families to be displaced.
Operation Nectar into the deaths of three fishermen following a collision at sea
Just two days before the Haut du Mont blast, there had been a collision at sea off the island's west coast between the fishing vessel L'Ecume II and the Commodore Goodwill freight ship.
Jervis Baligat (31), Michael Michieli (62) and Lary Simyun (33).
In his progress update, Robin Smith outline the scale of the investigation into what happened:
"Today is 341 days since the L'Ecume II tragedy and since then our major incident teams have worked through nearly 2,500 lines of enquiry, taken over 1,200 statements and examined almost 3,000 exhibits across three investigations."
Five days after the fishing boat sank, on 15 December, the bodies of Jervis Baligat and Lary Simyun were recovered from the site of the crash.
The daughter of skipper Michael Michieli set up a fund to help the family of the Filipino fishermen, which has raised £104,791.
Almost five months after the tragedy at sea, L'Ecume II was raised from the sea bed after the government hired a specialist recovery team to help with the recovery.
On the evening of 26 April, the body of the missing skipper Michael Michieli, was found and brought ashore.
More than 600 lines of enquiry have been completed since the investigation started.
Officers have worked through 1,075 documents, 467 media items, including CCTV footage and photographs, 920 exhibits and 285 pieces of property.
Additionally, 202 statements were given to the States of Jersey Police from 138 witnesses.
As we reported last week. the police file is now with Law Officers. They will decide if any charges should be laid.
"The Law Officers' Department will review the file, but given its size and complexity, it will take some time to consider the evidence submitted and make a decision on charging."
Operation Doric into a fatal hit-and-run in Grouville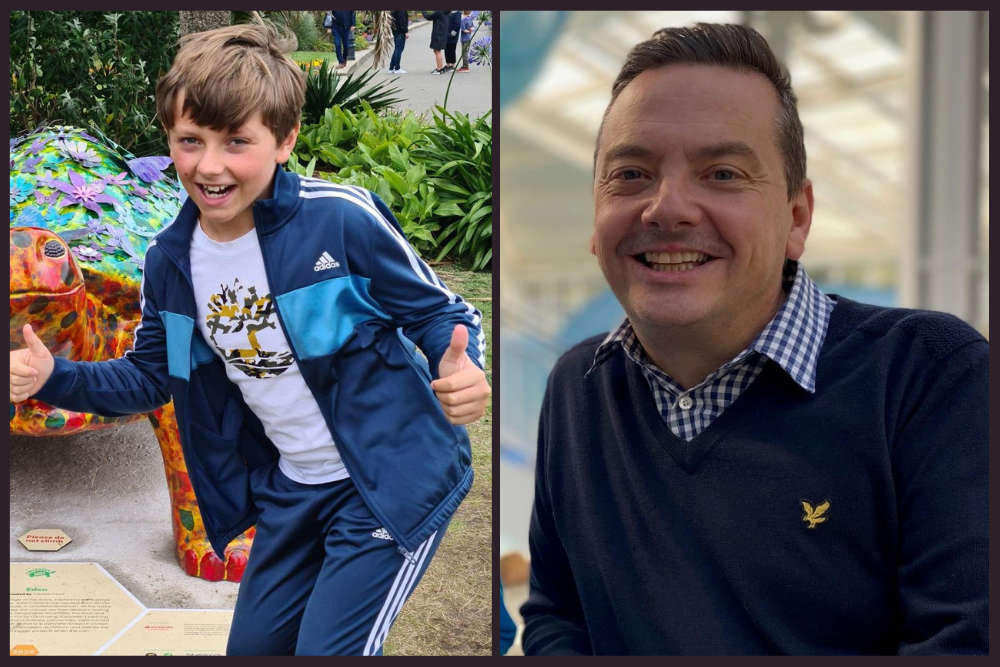 Charlie (11) and Dean Richard Lowe (48).
On 5 August 2023, the island was shocked by the deaths of 11-year-old Charlie Lowe and his father Dean.
They were struck by a vehicle as they walked along Rue de Fauvic in Grouville. The driver did not stop at the scene.
A 28-year-old man was arrested in St Helier the following morning on suspicion of causing death by dangerous driving and failing to stop and report a Road Traffic Collision.
The suspect remains on bail while investigations continue.
169 Lines of Enquiry, 504 documents, 94 statements and 414 media items such as CCTV footage are being followed and analysed.
"We've also been using expertise in UK labs to analyse some of the evidence we've collected." - Robin Smith, Chief of Police.
Storm Ciaran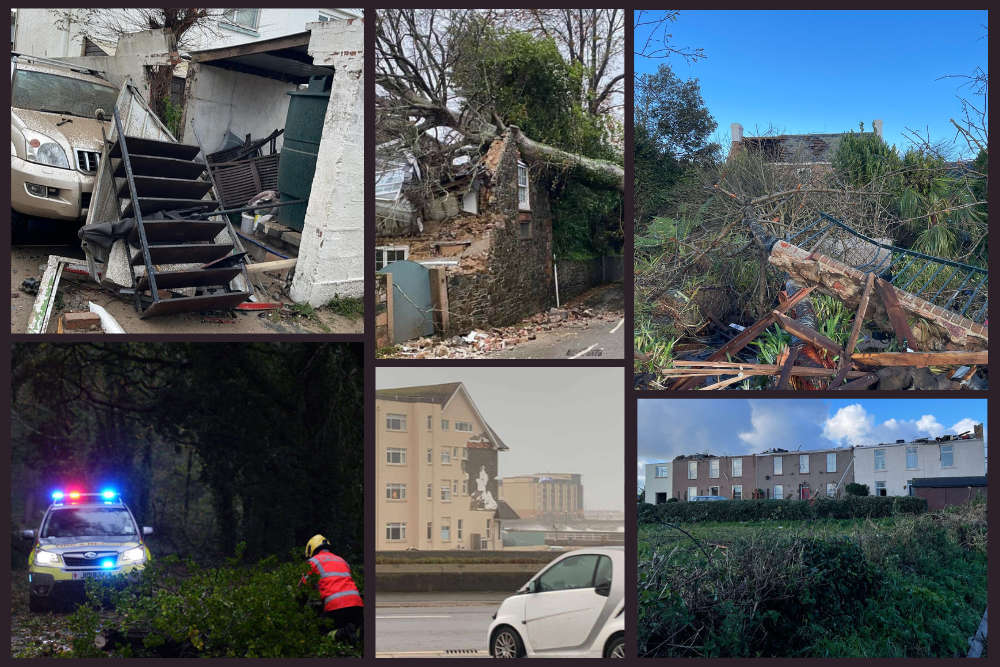 On 2 November, Storm Ciaran become the police's fourth major incident within 12 months.
Hurriance-force winds of more than 100mph and the most powerful tornado to hit Britain in 70 years caused widespread devastation - uprooting trees, destroying homes and displacing more than 180 people.
"The events of a couple of weeks ago remain fresh in the mind for Islanders. The clean-up process is still ongoing, and it will take many years for the Island to fully recover.
The difference with this major incident is that, thanks to the fantastic forecasting of Jersey Met Office, we saw it coming and had time to prepare.
Now everyone has a tale to tell about Storm Ciaran, but thanks to the warnings that Islanders thankfully heeded, at least they can tell it. The fact that we have not been dealing with additional fatalities as a result of the storm is a welcome relief.
The support from the community towards those affected by this incident has been heart-warming and officers have really appreciated it."