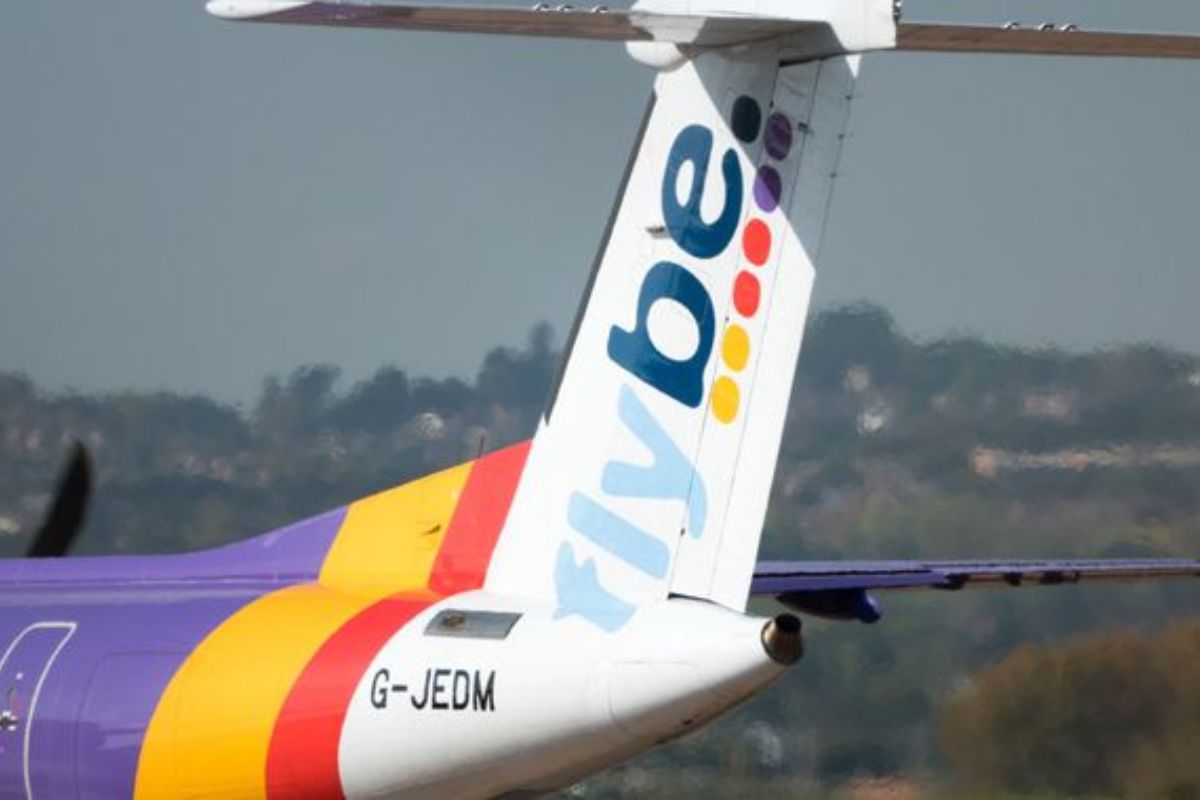 Flybe's strict hand luggage policy has come under fire after unaccompanied children have been told to pay £50 to be allowed on board their flight.
The airline took a tougher stance on enforcing the policy last month, after saying it had "been inconsistent in managing this issue and other customers have understandably felt unfairly treated."
Carl Walker, the Chairman of the Jersey Consumer Council first raised the issue on Twitter:
Parent of 12 year old girl, who flew alone on @flybe, contacted me today to say agent at gate in Jersey forced girl to pay £50 'or not fly' as her bag was 'too big' - without contacting her parents! Return flight from Doncaster, the bag was the 'correct size'. @PortsofJersey??

— Consumer Carl (@CarlWalker7) February 25, 2019
Other parents have since come forward sharing their experiences of falling foul of Flybe's inconsistent enforcing of its policy.
Tonicha Lawrence's 12-year-old daughter was one of two girls known to have been stopped while flying from Jersey to Doncaster last week.
Speaking to Channel 103, she says the airline handled the situation poorly:
"I think Flybe should just be really clear, saying 'this is the size of luggage we'll be accepting' - at the point of check-in. Maybe they even give someone a warning the first time and say 'look, we'll let you travel this time, but in the future, this won't be allowed'. If they are a minor, they should take better steps to make sure that the child feels safe when travelling alone.
"She's 12 years old and it was her first time flying on her own. It was really scary for her having adults speaking to you like that - saying you've got to do this... She was worried she might not have been able to see her dad at half-term."
3rd parent been in touch. In this box at S'oton is 15 yr old girl's bag. She arrived in tears from JSY after being told to pay £50 as bag was 'too big' so grandparents went straight to check in and bag deemed within limits. Box in S'oton, metal gauge in JSY. Consistency @flybe pic.twitter.com/NvDM9dKkug

— Consumer Carl (@CarlWalker7) February 26, 2019
Local politicians have spoken out about the issue - with Deputies Rob Ward and Montfort Tadier trying to raise the issue in today's States Assembly sitting.
Jersey's Children's Commissioner, Deborah McMillan, also joined the discussion online to raise questions about the airline's safeguarding policy.
Addressing the allegations, Flybe says it is 'very concerned' by the allegations that ground handling staff dealt with the matter 'in a less than sympathetic way' and has carried out an urgent investigation:
"We are now fully confident that our agents did everything possible to resolve the two matters raised by contacting the parents, one of which was successful and payment was taken over the phone. In the case of the 12-year-old passenger, our agents were advised her parents had also left the airport confines and they failed to respond to any of the phone calls made.
"Flybe is advised by its agents that during this time, they did not immediately board the minor however having failed to contact the parents, were not prepared to offload or cause hurt so they took the decision to nevertheless board her on to the flight together with her hand baggage which was carried in the hold free of charge.
"Flybe would sincerely apologise for the distress experienced however our agents, in correctly carrying out their duty to the airline, did everything possible given the circumstances to resolve this situation in a satisfactory and sympathetic way."
The airline is now advising parents and guardians of children travelling unaccompanied to remain at the airport until the flight has departed, in case any 'untoward contingencies that might arise' including the flight being cancelled.
However, Mr Walker disputes some of the claims Flybe made in their statement:
Contrary to @flybe statement, parent of girl made to pay for oversized bag has NOT been contacted by airline today. And her 12 yr old daughter WAS made to pay £50 without parental contact. Not sure whose patents @flybe have spoken to today, but there's obviously more out there.

— Consumer Carl (@CarlWalker7) February 26, 2019