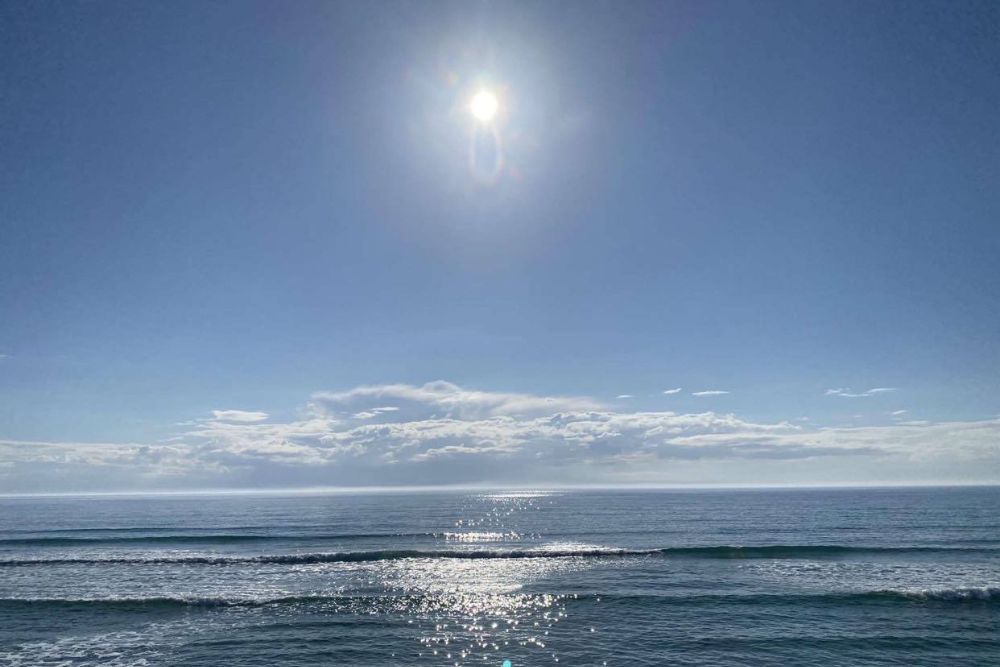 Jersey on a sunny day, courtesy of listener Lizzy Leedham
Jersey is set to be hotter than places such as Mykonos today - with temperatures set to rise to as much as 30°C.
The record temperature of 2020 was 32.7°C on 25 June.
Jersey Met forecaster Matt Winter explains why Jersey will be enjoying this sudden rise in temperature.
"We've essentially got an area of high pressure across us today, which moves just a little bit further to the east and that's going to allow us to draw up some very warm area all the way from Spain, Iberia to France and across the Channel Islands.
"That's bringing some very high temperatures essentially and probably lasting into Friday as well, before slightly cooler air moves across the island later Friday and through Saturday. It's quite unusual to see a big jump in temperatures only really lasting for a day or so.
It's looking like a hot day is on the cards for Thursday as increasingly warm air is drawn northwards from Iberia across the Channel Islands. The temperature is expected to reach between 29°C and 30°C for Jersey. pic.twitter.com/xsWstEJCT1

— Jersey Met (@Jersey_Met) July 29, 2020
The warm weather is set to continue into Friday morning, with the possibility of potential thunderstorms later in the day.
"Tomorrow temperatures are likely to reach 29 to 30°C for Jersey, and slightly cooler for Guernsey and Alderney. Friday, it looks like we hang on to the very warm air in the morning but then things tend to cloud up, and there's the risk of some thundery showers developing at some point on Friday."