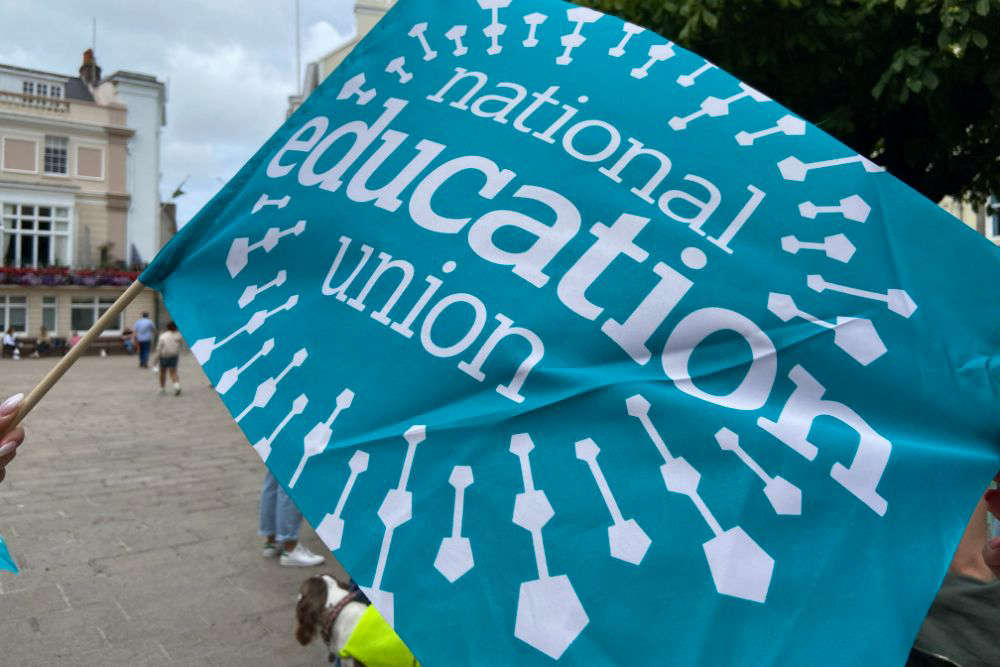 Teachers in Jersey will strike on the 12, 13 and 14 December.
The NEU has confirmed the dates of its next walkout after action was postponed this month.
The union delayed this week's planned three-day strike as a 'goodwill gesture' following the disruption and damage caused by Storm Ciaran
It's now confirmed the walkouts will happen during the last full week of this term, likely forcing schools to close.
The NASUWT was also due to step up its action, by working to rule from Monday (20 Nov), this had forced schools to push back drop-off times.
The union has made the decision to delay the action short of strike by a week, now starting on Monday 27 November.
Constable Andy Jehan, vice chair of the States Employment Board has welcomed the decision.
"We will continue to talk with them in the meantime, in an effort to find a solution."
The December walkouts will coincide with the States debate of the Government Plan, where politicians set the 2024 budget and spending priorities for the next three years. It will be the fourth set of strikes by teachers this year.
The unions are unhappy with the public sector pay offer of a 7.9% rise for 2023. The States Employment Board has defended it as 'fair and reasonable'.
Teachers have been further frustrated after head teachers were offered - and accepted - a revised offer which includes a one-off payment of around 2.5% and a pledge of a further one-off payment in 2024 if work changes to their roles and workload have not been addressed.