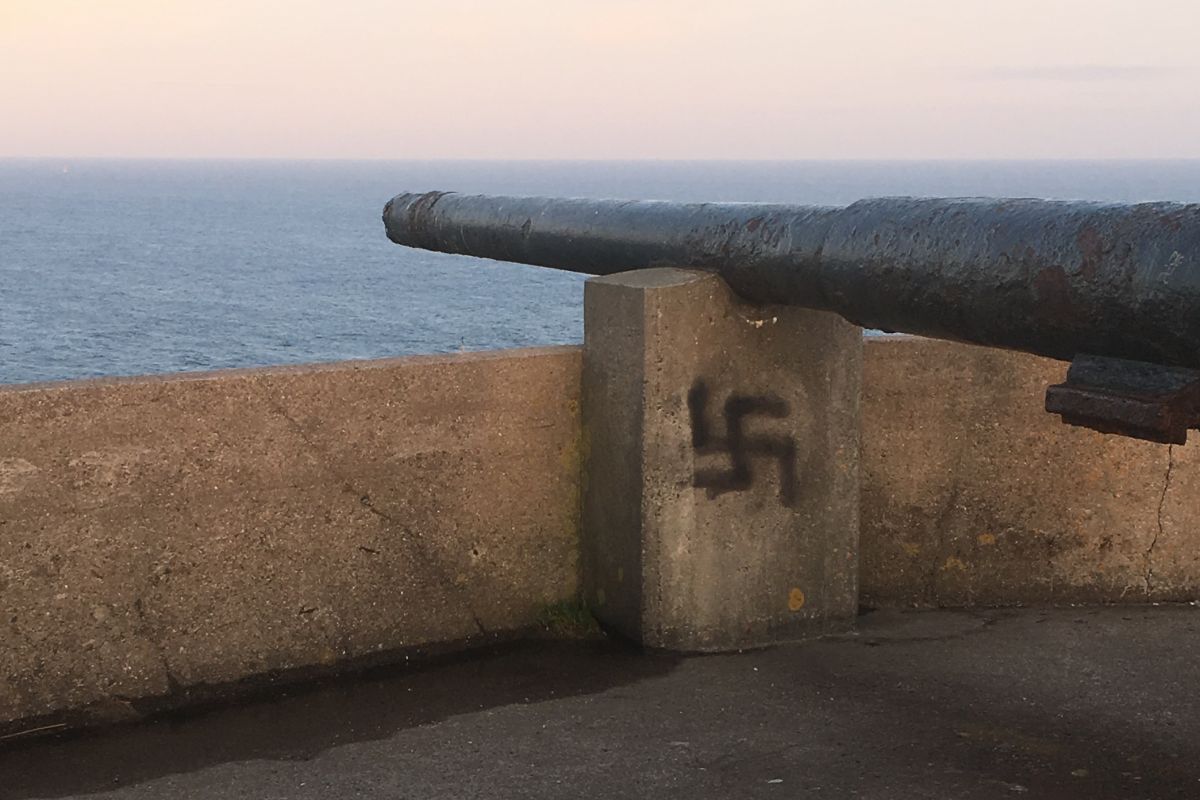 The historical gun emplacement at Noirmont was vandalised on Thursday.
Less than 24 hours after the last defacing, another German bunker has been targeted by vandals spraying Nazi images - this time at Noirmont.
Jersey Police are continuing to appeal for information after historical bunkers at Ouaisne and Elizabeth Castle were graffitied on Wednesday.
Now, Tony Pike, the President of the Channel Islands Occupation Society, says more damage has been done - sometime between 12:30pm and 5:30pm on Thursday 16th August.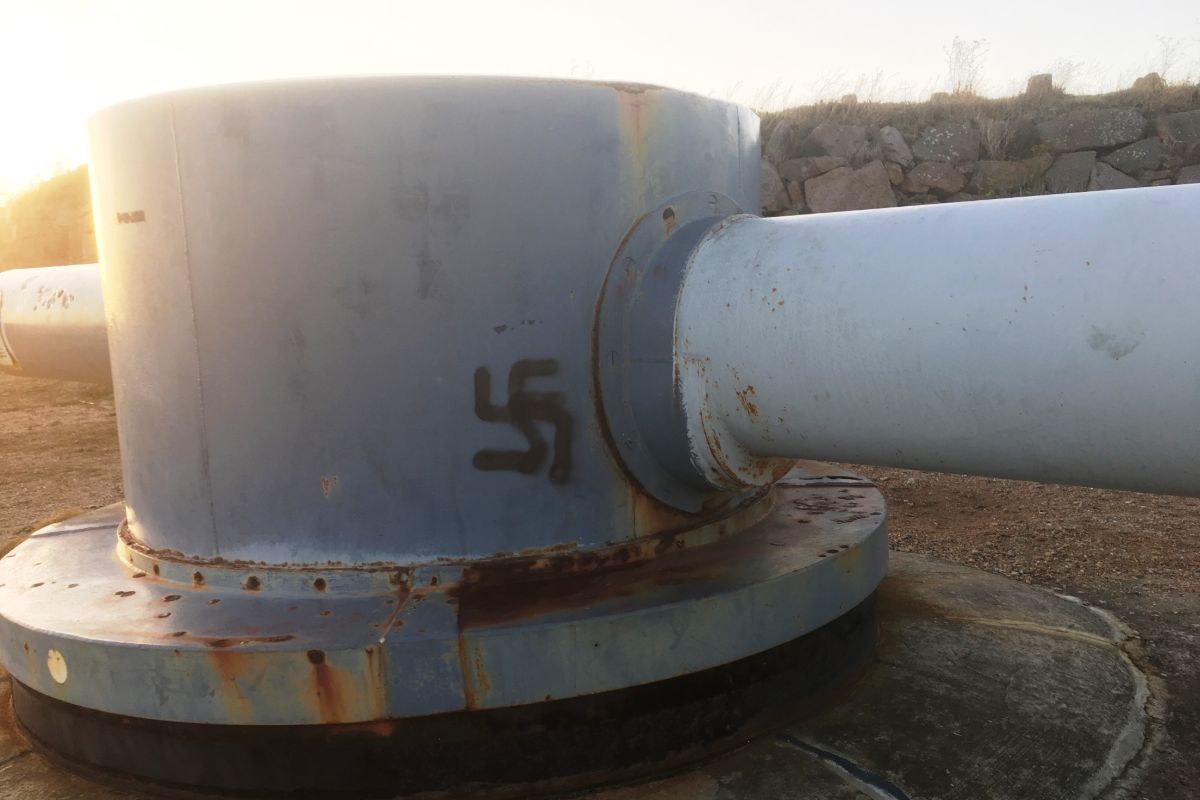 He's had the job of cleaning up after vandals, but now says he's had enough:
"I've been doing it over three years now at various different places. It's more than 200 I've cleaned off, and quite frankly I can't afford the time to do it any more. It took me two days this year in June to sort the damage out.
"I've done my best, but it's got to the point now where I can't carry on doing it - it's just too much!"
Mr Pike hopes the Department of Growth, Housing and Environment will take over duties in maintaining the World War II structures.
In the latest spate of damage, vandals have begun targeting other structures with swastikas and the letters 'SS' and 'HH' - including signs along the St Ouen's Bay seafront.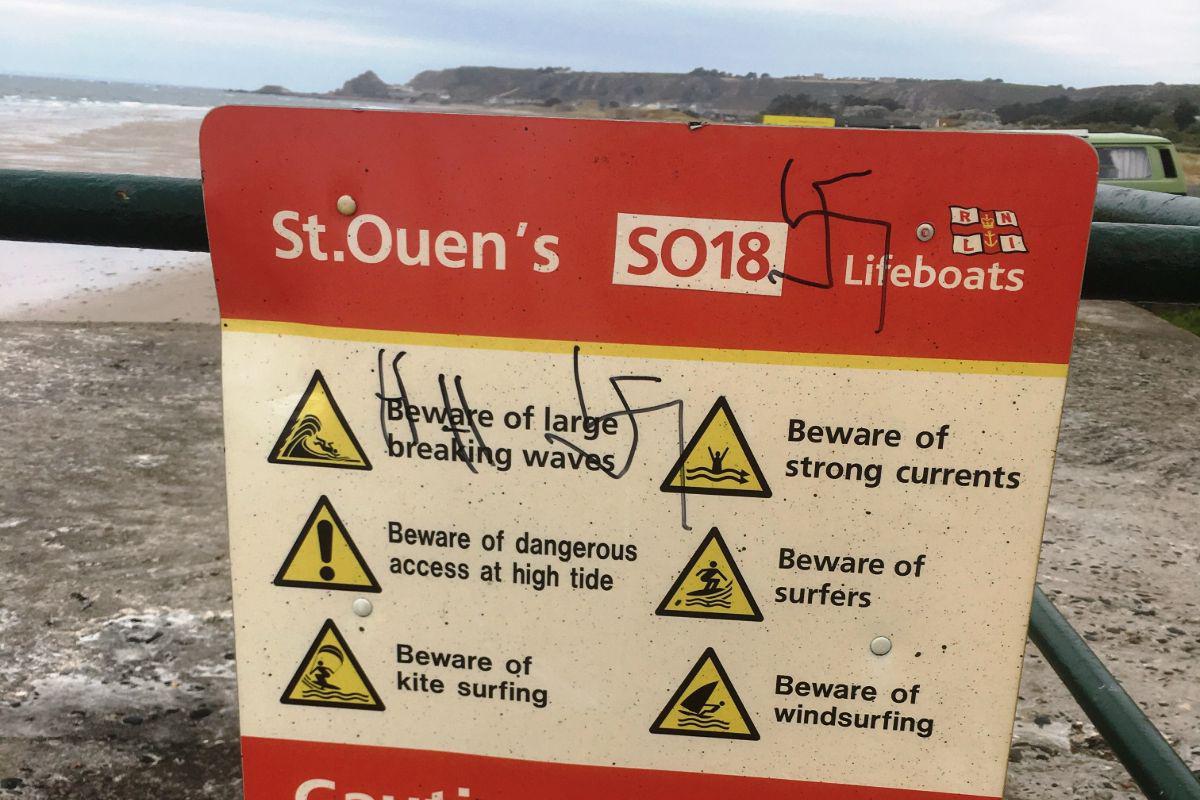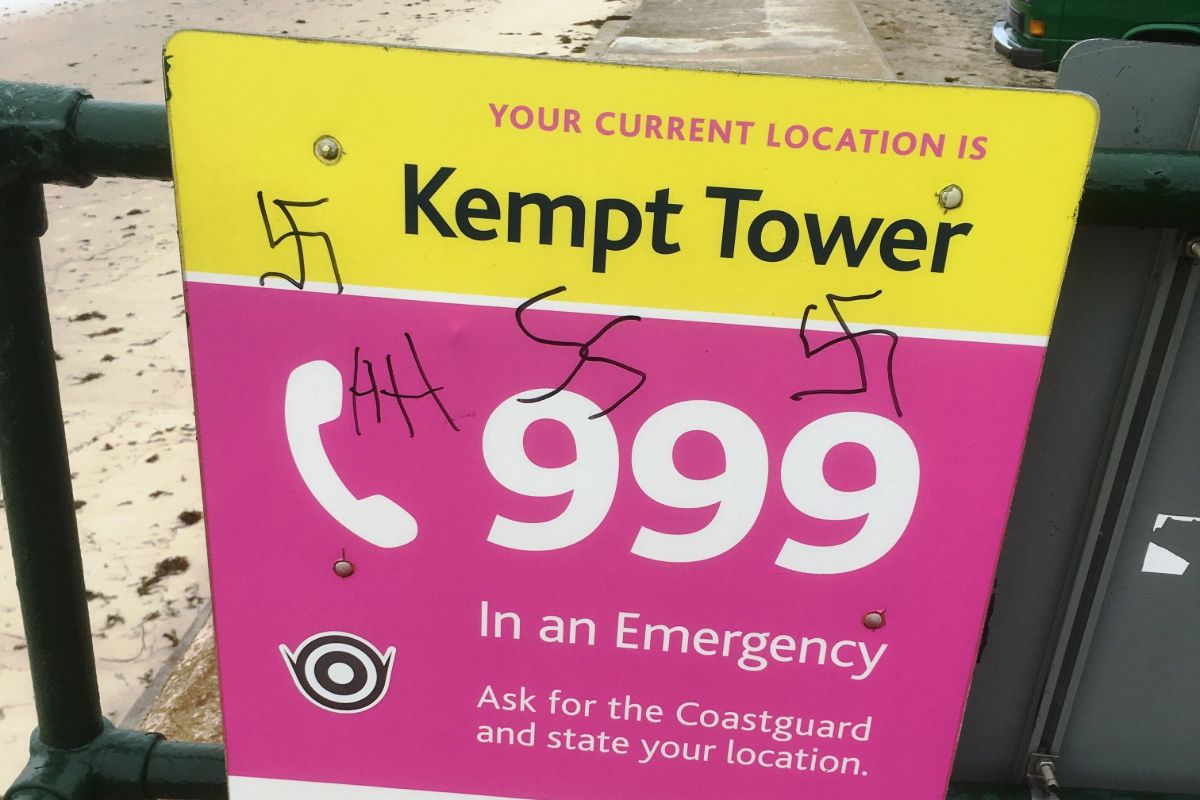 Even the lifeguard signs have been defaced yesterday, and Batterie Lothringen at Noirmont Point. I am so angry that someone could do this in our Island pic.twitter.com/pTtYmkKZol

— Tony Pike (@TonyPike1) August 16, 2019
Jersey Police are continuing to appeal for information on two young men who were seen in a blue Volkswagen Polo (old shape) parked at Corbière lighthouse around the time of Wednesday's vandalism.
The driver is described as having 'bushy ginger or blond hair'.
Anyone with information is asked to call the States of Jersey Police on 01534 612612 or contact Crimestoppers anonymously.