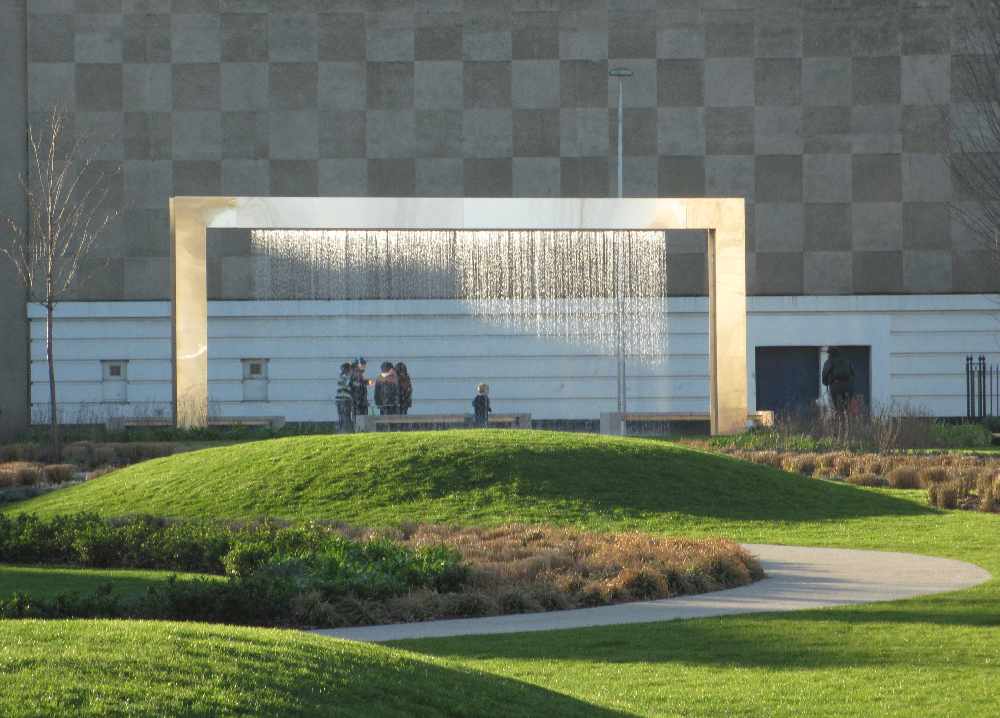 Priority will be given to building a new purpose-built youth facility in the north of St Helier, near the Millennium Town Park
That's after Reform Deputy Rob Ward won backing for an extra Ministerial aim.
During a debate about the Common Strategy Policy, the town deputy pushed for a new youth centre near the Town Park, saying it was time to 'add a piece to the island-wide jigsaw of youth facilities in the heart of St Helier'.
It is estimated it will cost between £3 and 5 million.
"This is a catalyst for future development of youth facilities, and community facilities - because when we get our communities together across the age ranges our society improves. People have better lives, and that benefits everybody."
The Council of Ministers had wanted the wording changed to 'explore the idea' instead of 'ensure' - but withdraw the amendment following criticism from several States Members.
In a day-long debate, the government's aims for the next four years have been overwhelmingly backed by the States.
The five stated ambitions are to put children first, improve our health and wellbeing, reduce inequality, protect the environment and grow the economy.
But a raft of additions have been made by back-benchers - including boosting tourism and the digital sector, and improving levels of school funding.
Chief Minister Senator John Le Fondre says this Common Strategic Policy will create a better island;
" I believe the five priorities we have set out will lead to a stronger, safer, healthier and more self-confident Jersey. Five priorities that give this government a clear focus for the next four years, for all islanders and for the future of Jersey."
The head of Scrutiny has called on the Council of Ministers to show 'leadership and action'.
Senator Kristina Moore's bid to add a sixth main aim - for an inclusive society - was defeated, instead getting added further down the bill.
She criticised that decision - then took aim at the Ministerial team;
"In the past this process has included back-benchers and that is something that has not occurred on this particular occasion. So for a government who apparently prides itself on its transparency and openness, I would remind them that it does appear to some that that transparency and openness is only if those people belong to a certain club."
The States sitting continues today with politicians debating the 2019 Budget.
There are six challenges to the Treasury Minister's plans - including freezing alcohol duty and halving retail tax.