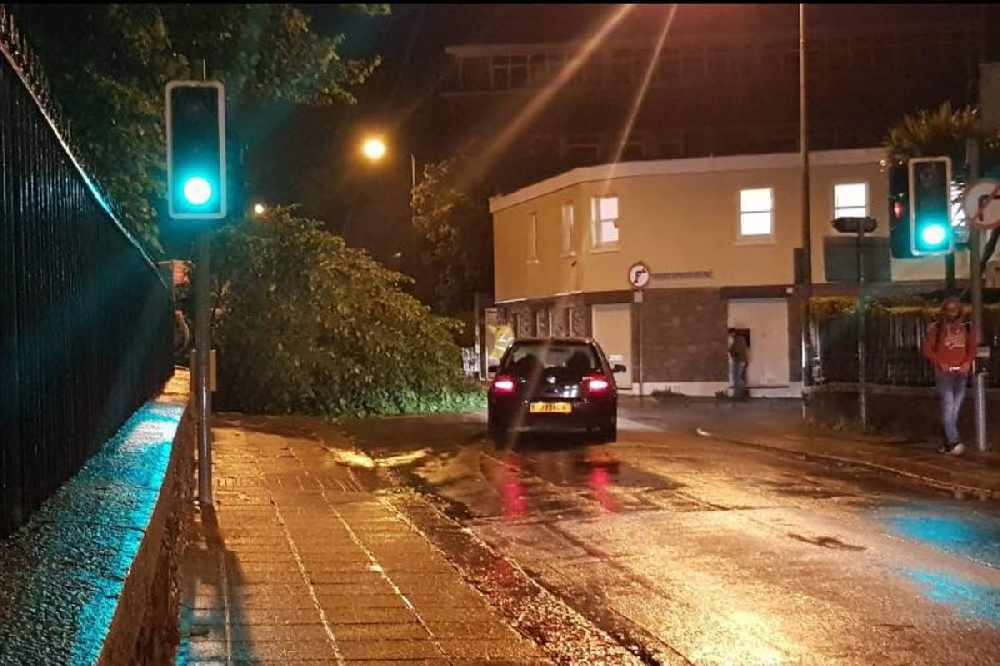 Credit: St Helier Honorary Police
Honorary Police Officers were called out in last night's wet and stormy conditions to deal with a fallen tree.
It came down on Rouge Bouillon opposite the Fire and Ambulance station.
Wind speeds of around 50mph hit the island yesterday, along with 19.4mm of rain.
Of that rainfall, 13.4mm fell in just one hour, causing flooding across the island.
The rainfall total from 10 am to 10pm on Friday 7th June at Maison St. Louis, Jersey, was 19.4mm, of which 13.4mm fell between 2pm and 3pm. pic.twitter.com/oZDLcf7ZEO

— Jersey Met (@Jersey_Met) June 8, 2019
Several roads were affected around rush-hour by yesterday's heavy rainfall, including Beaumont Hill, La Route de St Aubin and Trinity Hill.