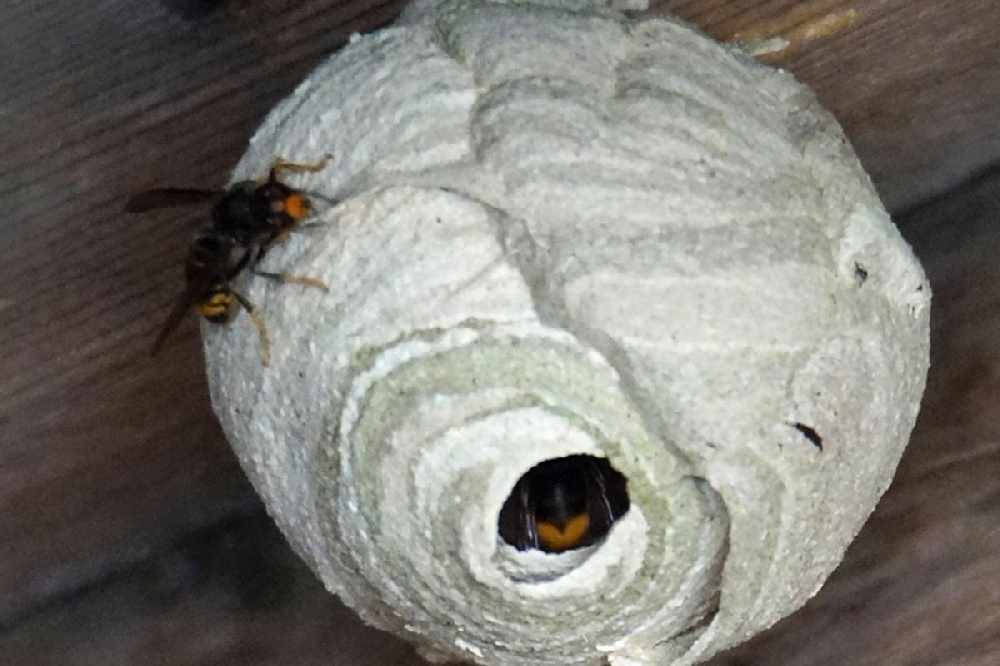 The government's Asian Hornet coordinator says the huge jump in the number of nests being found this year is 'a little concerning.'
46 have been found so far. As of the same time last year, nine had been discovered.
The invasive species pose a serious threat to honey bees and other insect pollinators.
Alistair Christie says one factor for the increase is the warm weather.
"We had a really nice, warm spring so nests have managed to start much earlier this year than in almost any previous year that we've known.
They are being found faster and they are bigger at this time of year and more easy to find because of that.
We just need to continue the work really of finding those nests and removing them safely."
65% of the nests have been found in the east of the island.
Of the 46, 45% of the nests have been seen in the parishes of Trinity and St Martin.
Mr. Christie says they're expecting to find many more over the coming days and weeks.
"We've got about 25 tracking cases open across the island, so in theory that could mean another 25 nests to find.
It will probably be more because there's a sense that some of those tracking cases involve multiple nests.
The public are our eyes and ears on that initial report to open the tracking case and they are amazing and I would always continue to encourage them to report anything they think is asian hornet related to me at the Environment Department."
Hornet hunters had a busy Spring trapping queens.
However, between March and the middle of June, they found half as many as last year.
63 nests were found in the entirety of 2021, compared to 38 in 2020 and 83 in 2019.
Islanders who think they have found Asian hornets can report sightings by emailing [email protected], calling 441633 or using the Asian Hornet Watch app.