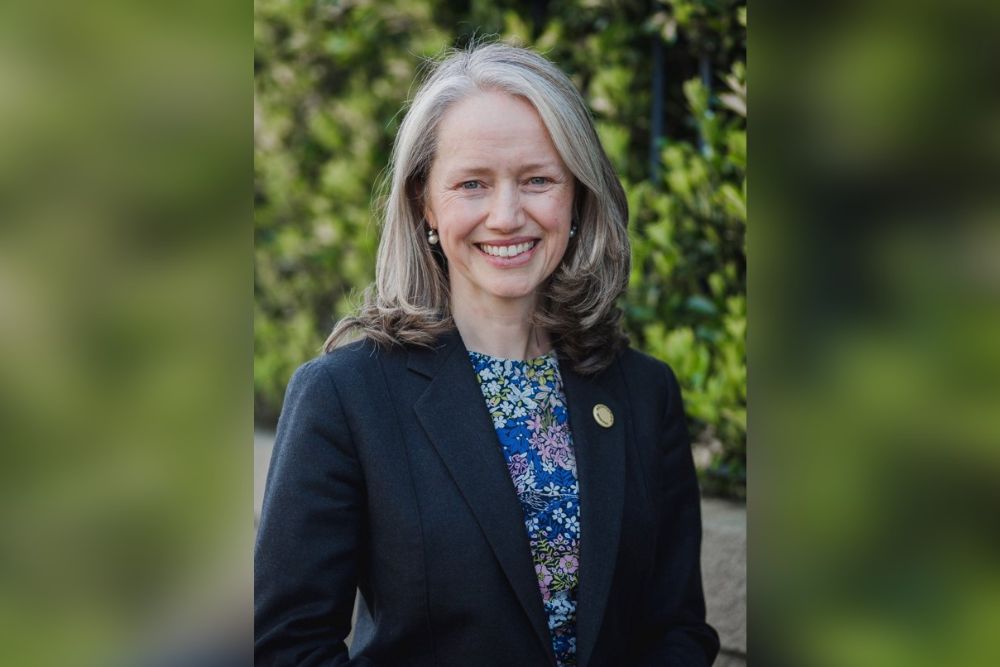 The head of Scrutiny says the government's 'weak and vision-less' leadership is stopping capable politicians from delivering change.
Senator Kristina Moore's comments come a week after the Education Minister Senator Tracey Vallois called it 'the worst term she's ever served as a States Member'.
In a series of tweets, the frustrated Minister, who topped the polls in 2018, revealed that she would not be standing again, saying she was 'not sure there will be much left of me after this term of office'.
Hinting at internal pressures, she wrote:
"It's when you want to make a difference and those you rely on are the ones that bulky (sic) and ridicule you."
Senator Kristina Moore - who won the second highest number of votes in the last island-wide poll - says that since those tweets made headlines, she has been asked many times if it is a true reflection of Jersey's government.
"Sadly it is. There are some capable and well-intentioned members, but their talent is being wasted by the toxic combo of visionless (& absent) leadership versus a strong admin. A Minister is there to direct."
Writing on twitter, she added:"@TAVallois has vision, she shared it with the public and topped the poll in 2018. She should be allowed to deliver her vision. I call on people of experience in taking decisions & leading to step up & prepare their election campaign! 2022 is not far away.Your island needs you."
Speaking to Channel 103, Senator Moore - who says she has been told to 'watch her back' said:
"We need to really take back control. Politicians are here to direct, and to make political decisions and it shouldn't be left to the civil service. They're there to do the necessary actions once they have received their direction. Sadly, part of the problem of having vision-less leadership, there isn't an adequate direction, then those that do have that seem to be thwarted and are finding it difficult to take any action."
The stinging criticism follows similar claims in last week's States Assembly, including from some Ministers, that 'obstructive' civil servants are telling Ministers what they can and cannot do and that Ministers have 'become tools' of their civil servants.
Both the Chief Minister Senator John Le Fondre and the States Chief Executive Charlie Parker have previously repeatedly denied the accusations.
They are due to answer questions in public before a One Gov Review Panel Scrutiny hearing this afternoon.
Jersey's Children and Housing Minister has called on Senator Kristina Moore to lodge a vote of no confidence if she thinks the government lacks leadership that could be provided by someone else.
If Senator Moore believes the government lacks leadership which could be provided by someone else, she should lodge a vote of no confidence and propose that alternative.

But the reality is she just blames systemic problems on personalities instead. No solutions. https://t.co/rKD9ygMTaH

— Senator Sam Mézec (@SamMezecJsy) March 3, 2020