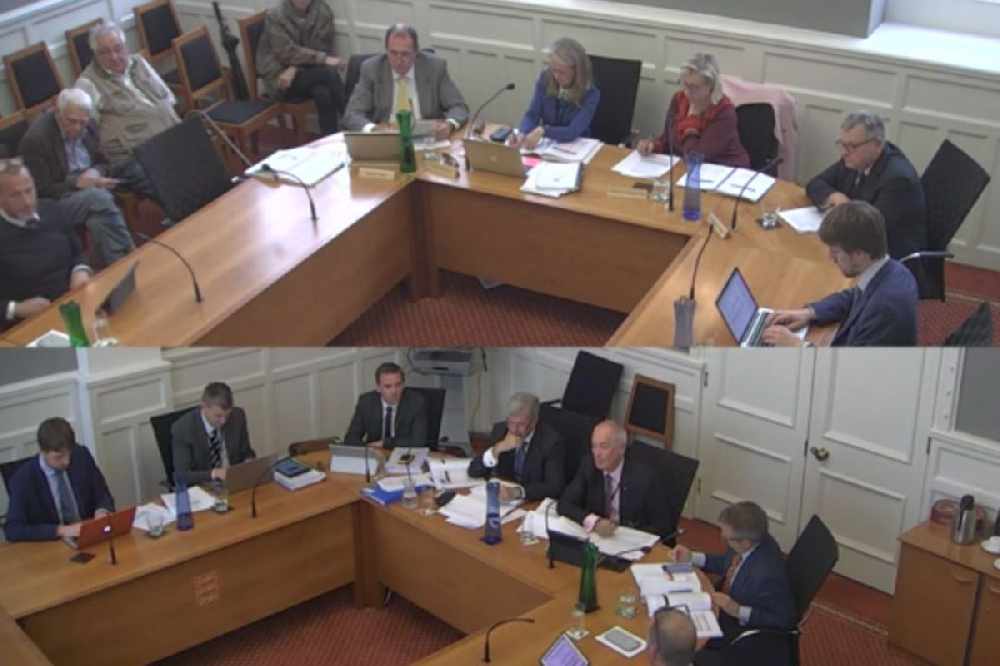 The Government Plan Review Panel sat down with John Le Fondré and CEO Charlie Parker this summer.
There will be attempt to delay the debate on Ministers' plans to save £40 millon next year.
Scrutiny says the government's efficiencies programme should be temporarily removed from the Government Plan.
Its report into the new four-year budgeting process highlights a lack of co-operation from Ministers.
Senator Kristina Moore says too little detail has been provided, too late and there hasn't been enough time to properly review the proposed cost-saving measures:
"We haven't been able to adequately challenge those, or gather any evidence about them. We want to hear what the public feel about these efficiencies, we want to hear what unions think, and we want to be able to gather evidence to assess whether they are realistic and achievable."
Scrutiny will lodge ten amendments to the Government Plan, which is due to be debated in the States Assembly later this month.
Ministers have welcomed what it calls a 'constructive' report from Scrutiny on the Government Plan.
Deputy Chief Minister, Senator Lyndon Farnham says the panel had an 'unprecedented' 18 weeks to review the documents:
"I am pleased that Scrutiny's Government Plan Review Panel have described the Plan as highly ambitious and acknowledged that it aims to balance resilience and financial stability over the longer term, while also delivering unparalleled levels of investment and transformational change.
"Scrutiny's report on the Government Plan contains hundreds of recommendations, covering internal processes as well as delivery of government priorities. We will review these recommendations in the coming weeks so that we can continue to improve the next Government Plan."