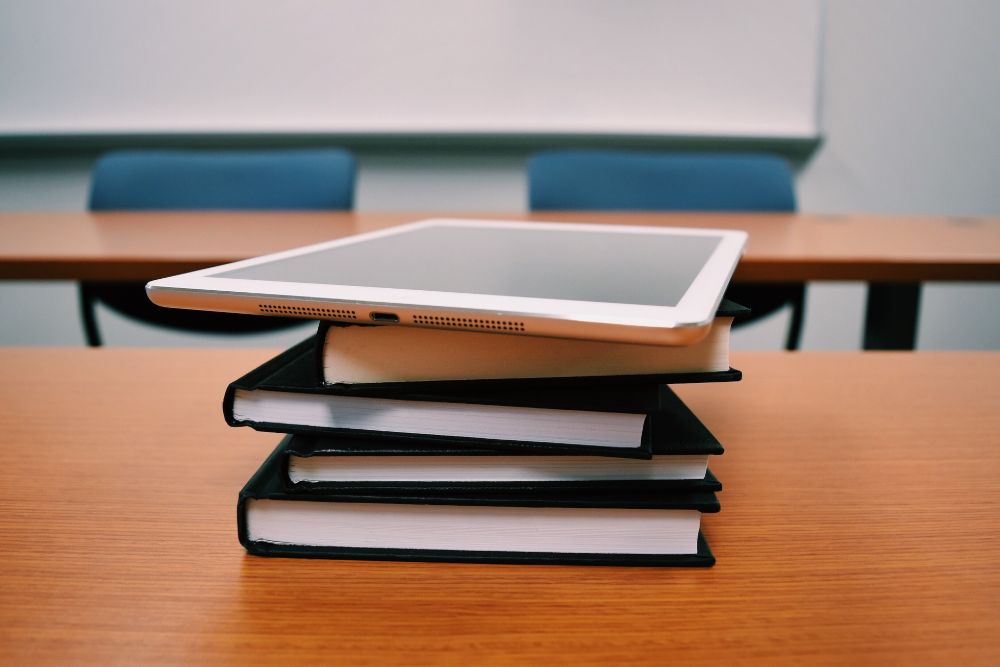 Action to reduce teachers' workload and more business support funding to free them from doing jobs not directly linked to classroom teaching are among recommendations to try and keep more teachers on-island.
The Children, Education and Home Affairs Scrutiny Panel says there must be a greater recognition of the profession and significant increases in funding to support it.
A review was launched last September after concerning figures about the number of vacancies.
The panel has criticised a lack of data on why teachers and lecturers leave the profession, with only one in five completing the exit interview process. There was also concern that headcount and full-time staff numbers was the focus over the needs of the community.
The National Education Union revealed that it has received a number of complaints about teachers who have resigned but not been offered exit interviews.
"Given the lack of data around the number of exit interviews that are completed, and the conflicting views that staff are even being offered them, it would appear that further examination of the process is required to ensure it is operating as effectively as possible."
The cost of living to encourage off-island recruits has been highlighted as one of the biggest issues, while focus groups have revealed that many teachers feel undervalued and think too much is being asked of them.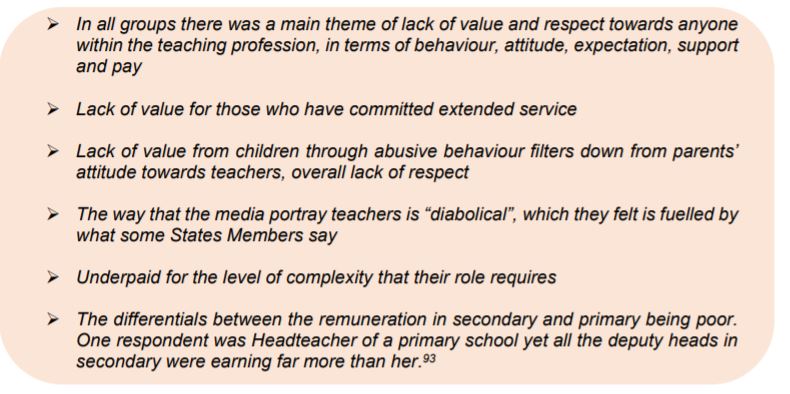 85% of teachers who took part in the most recent Teachers' Survey said they either strongly agreed or slightly agreed that they were respected as a professional by the people they worked with.
However, that drops to 75% who thought the same in regards to the wider community. That compares to 85% in 2015.
"The Minister for Education should establish, alongside the current Teachers' Survey, a qualitative approach to listening to and gathering the views of teachers and lecturers in relation to the issues which affect them as professionals. This should seek to develop specific improvements and outcomes that promote a genuine value in the profession and inspire confidence that genuine professional dialogue exists between teachers, lecturers and leadership."
Those focus groups also raised concerns about a lack of part time and job share opportunities, which is seen as a particular barrier to women with young families.
The Education Minister has been asked to give better support to headteachers to create more flexibility for staff who want to job share or go part-time.
"This is an area that was highlighted often during the focus groups and was identified as being an issue. It was also felt that there was an inconsistency in approach from the individual schools and requests for part-time/job share opportunities were often rejected by schools."
Excessive workload has been mentioned several times in the report.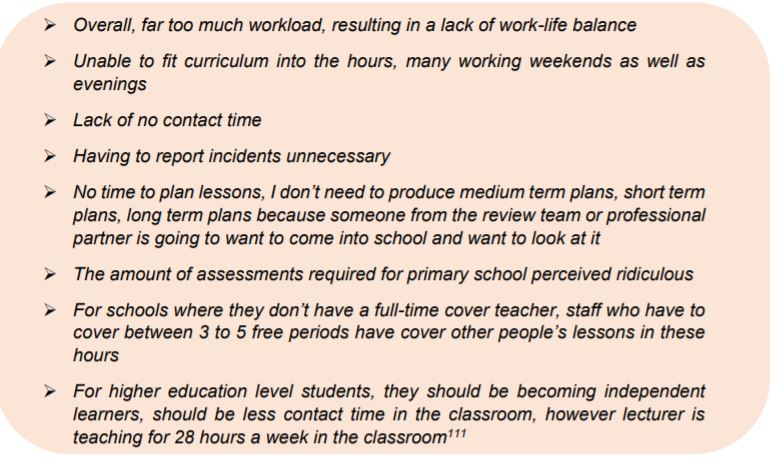 "Much of the workload is being thrust upon staff by senior management and headteachers with little regard to the actual effect and wellbeing of their staff and students. We receive daily comments and complaints that the workload is beyond what is normal and it is has very little effect on the actual teaching and learning which is supposed to be paramount.
"Work has been done to reduce workload, but teachers say they are yet to reap the benefits due to guidelines not being followed in schools." - National Education Union.
The lack of business support available in schools was highlighted by the primary head teachers, which means staff have to focus on admin tasks rather than teaching.
"We have limited administration support in school; Jersey schools do not have the Business Manager model that UK schools currently operate whereby administrative tasks such as HR, Health and Safety, GDPR information and other tasks are completed by administrators leaving school leaders and teachers to focus on their core purpose of Teaching and Learning.
"We need funding for Business Managers to ensure that the administrative tasks are not completed by teachers and school leaders. Thus allowing more professional time spent with children and improving outcomes."
The average working week of 60 hours has been called 'unsustainable', with a lack of social and emotional support for staff. The panel has called for a multi-agency approach to better target support for students, to help to ease the workload on teachers.
"There is recognition from the Minister for Education that more funding is required to develop an inclusion model for students and increase the opportunities for teachers to collaborate and support each other."
The panel has also called for the Minister to consider introducing the ability to expel a student from a school or college after gathering significant evidence that poor and abusive behaviour was 'becoming an increasing challenge to teacher retention'.
"Policies are in place to tackle these issues, however, it was felt that the lack of a full exclusion policy in the Island was of great concern, as students that may have been physically violent to staff could end up back in the very same school.
"The Panel has recommended that the Minister for Education gives consideration to providing the option of full expulsion from a school or college and brings forward a requirement for a specific provision, separate to the schools, that focuses on addressing the underlying issues of the young person, with their interests at its core."
The panel says adopting these recommendations would lead to keeping teachers and teaching staff in the island, which in turn will benefit children and adults in education.
''The Panel recognises the immense hard work and dedication of Teachers and Lecturers in Jersey and thanks everyone who works to educate our children and young people.
"There is a fundamental belief that children and young people should be taught by teachers who are valued and have genuine access to opportunities that help them develop as professionals. We have concluded that in order to achieve this there must be greater recognition of the value of the profession to our Island and significant increases in funding within education are needed to support this.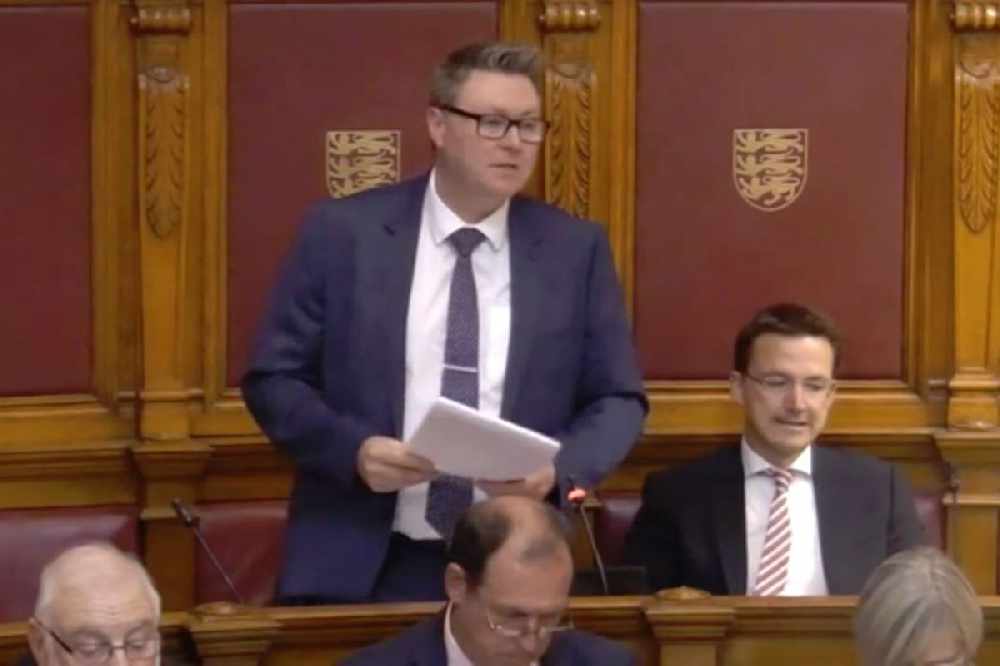 "We also urgently need to re-examine the culture within education, which we find has created barriers to teachers and lecturers delivering their key objective of providing children and young people with an inspirational education." - Deputy Rob Ward, Chair of the Education, Skills, Young People and Education Scrutiny Panel.