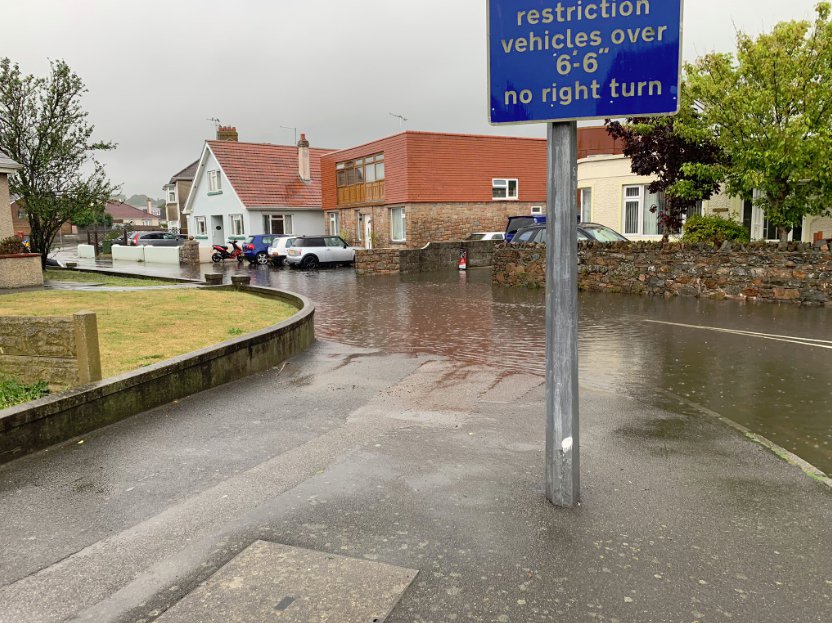 There has been more localised flooding on Jersey's roads after around a week's worth of rain in just over an hour.
Standing water has collected on several routes following this morning's heavy downpours.
Le Boulivot to Hougue Bie and the junction of Rue des Pres and Plat Douet Road (picture credit: Steven Kelson) were just some of the areas affected.
Jersey Met says 15 millimetres of rain fell between 5am and 7am.
12.4mm was recorded in the first hour, followed by a further 2.6mm.
That is equivalent to more a quarter of the average monthly rainfall for June.
Several reports of flooding in Jersey this morning, especially in the east of the island. In just one hour between 6 am and 7 am we recorded 12.4 mm of rainfall. Attached is the radar picture showing the higher intensities in the pink and red pixels at 6:55 am. pic.twitter.com/1sq6to6WUo

— Jersey Met (@Jersey_Met) June 11, 2019
It follows torrential rain on Friday when drains struggled to cope with the deluge and several trees were brought down.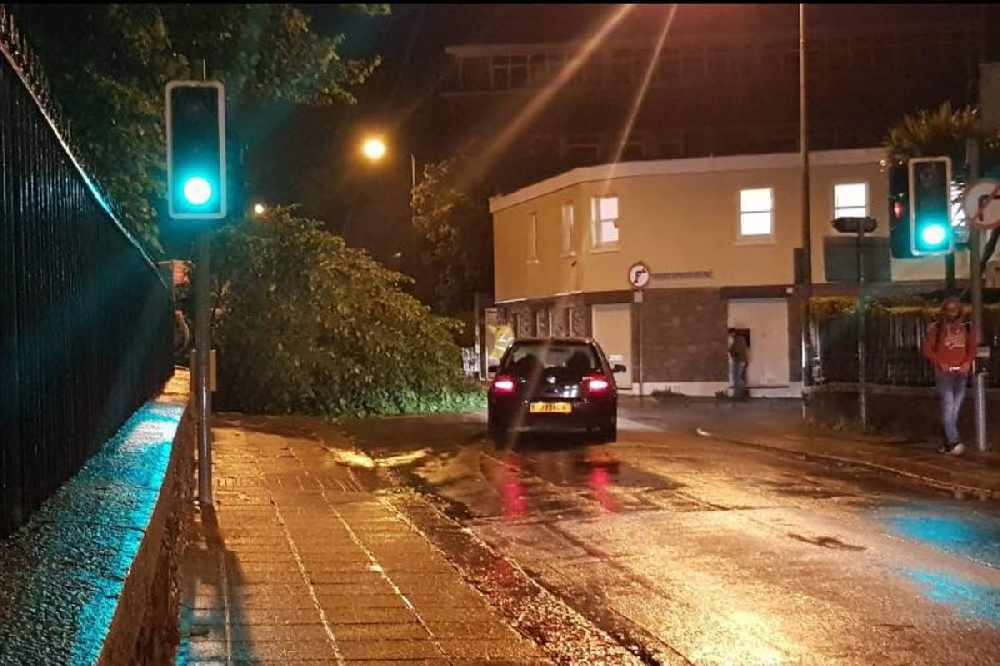 A fallen tree on Rouge Bouillon on Friday night
Total rainfall was 19.4mm, 13.4mm of which fell in just an hour between 2-3pm.
May was the 13th consecutive month of below average rainfall.