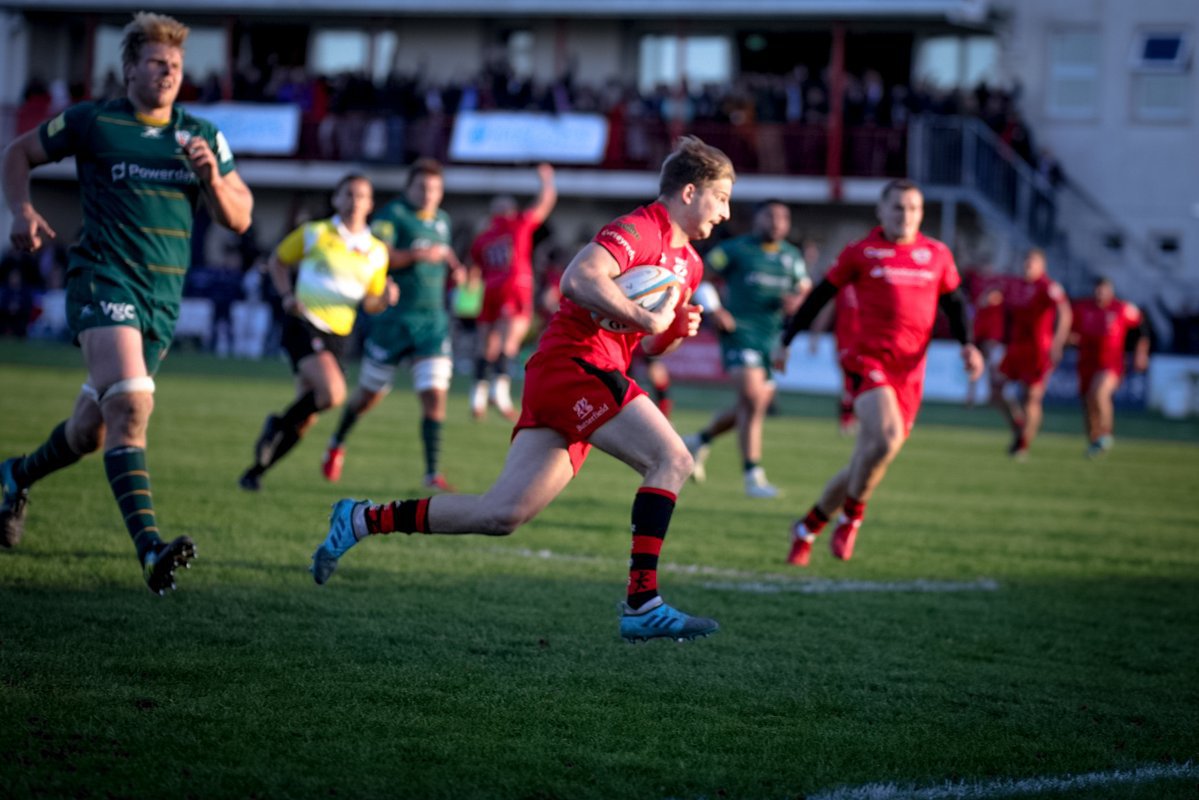 Credit: Jersey Reds
Jersey Reds teams and other Championship clubs will be holding a protest this weekend against the shock 40% funding cut announced by the RFU last week.
Players will lead a two-minute applause during half-time to raise awareness of the valuable work carried out by community clubs - it's hoped the action will be noticed by England ahead of their Six Nations game against Ireland.
The same action could be held again next weekend - with legal action and a possible breakaway league also threatened.
Reds chairman Mark Morgan says the pressure is on the RFU to act.
"The response that we've seen in both social media and the mainstream media has been incredible. I've seen virtually nothing in favour of the action the RFU have taken.
"What we have to do as a group as it were, I'm talking about all of the Championship clubs, is we need to keep that pressure on and we need to make sure they understand this is not something that is appreciated by any members of the rugby community, so we can hopefully get it reversed."
The RFU claimed that objectives and deliverables set in 2015 when funding was increased to its current level weren't met. Many Championship clubs argue that they weren't aware of these at all.
It's led to a huge outcry from clubs and supports alike.
"One of the big sticks that we've got is the threat of a breakaway league because I don't believe the rugby community, beyond Twickenham, is going to want that to happen.
"I believe there'll be a lot of pressure there but so far they've been pretty stubborn, there doesn't seem to be any appetite so far for change in their position but it is early days, so we've got to keep the pressure on."
Three Jersey Reds' teams are in action this weekend:
Ealing Trailfinders v Jersey Reds (Championship Cup Quarter-Final) 22 Feb, 2:30pm
Jersey Reds Athletic v Gibraltar (Sancus Cup) 22 Feb, 2pm
Jersey Reds Women v St Francis 23 Feb, 1:30pm