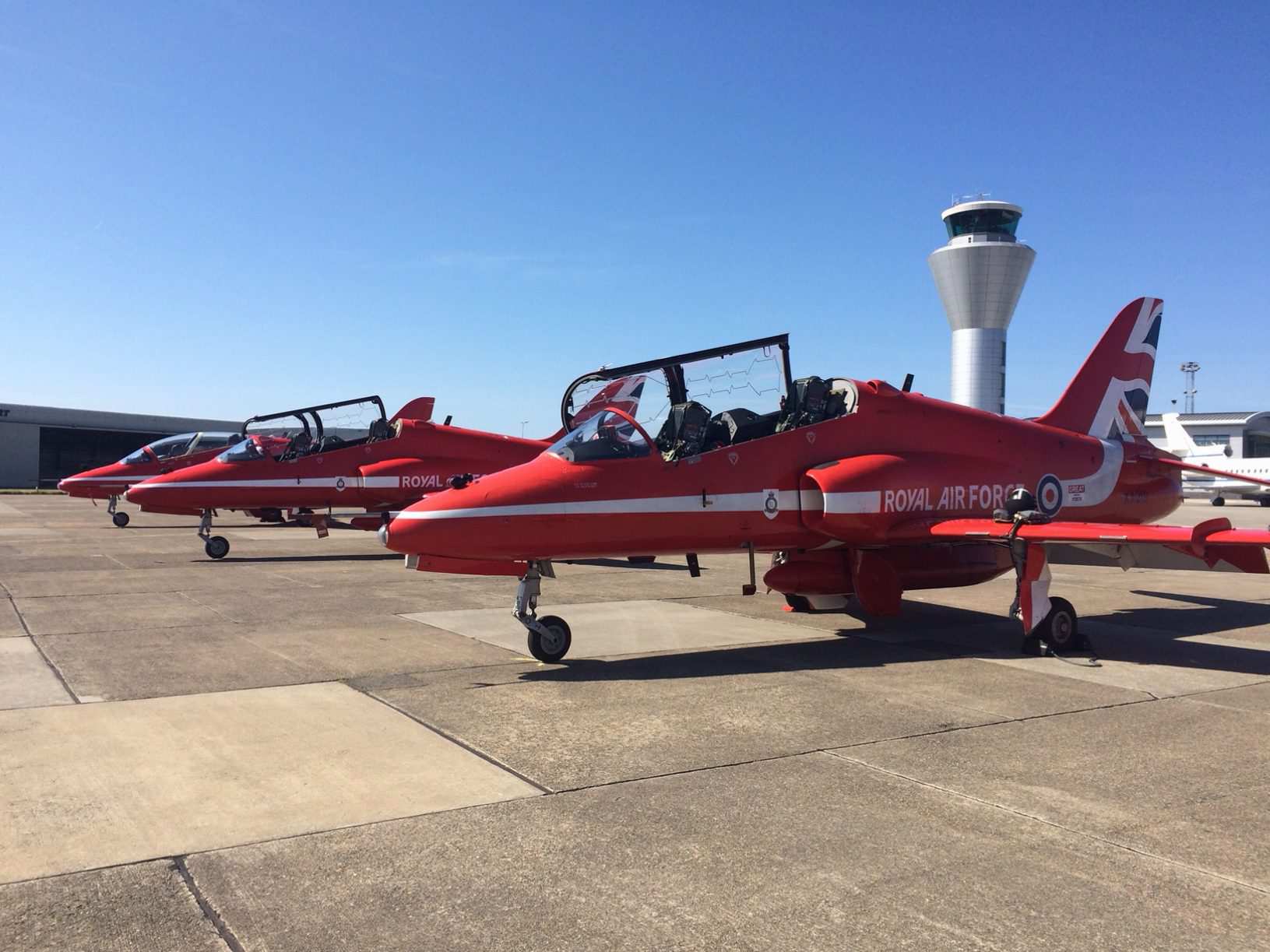 Fans of the Red Arrows will get a glimpse of them in Jersey's skies this week.
The RAF display team isn't performing at this September's air show because it is touring America.
But the famous jets will be based at Jersey Airport overnight on Wednesday to take part in Guernsey's Air Display on Thursday.
Guernsey chose to move the autumn display to 6th June to coincide with the 75th anniversary of the D-Day landings.
According to Jersey Airport, the Red Arrows are due to land at 7.27pm on Wednesday and will be parked to the east of the ATC Tower.
They will be airborne again at 12.19pm on Thursday to perform in Guernsey, returning at 12.56.
The jets will make their final departure from Jersey at 16:23.