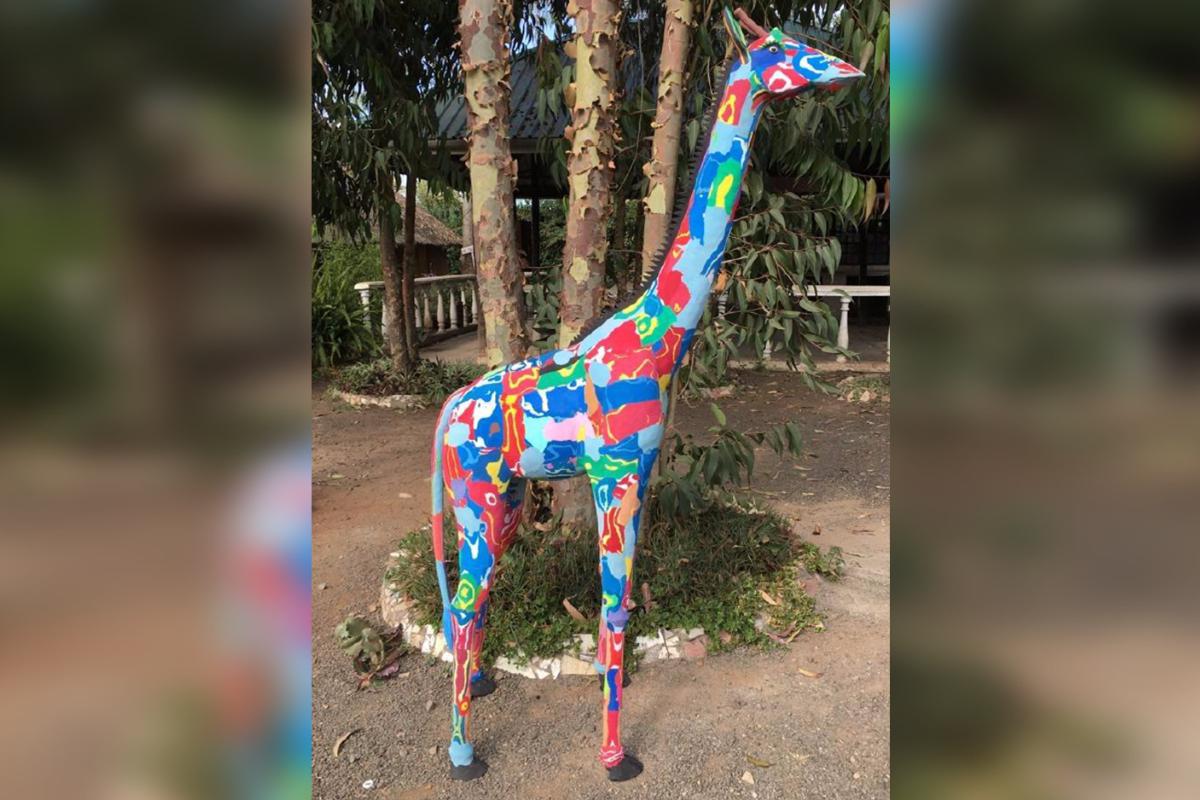 A two-metre-high giraffe made from flip-flops has gone on show in Jersey to raise awareness of ocean pollution.
It's been made from 500 discarded flip-flops collected from Kenyan shores, where an estimated 700 thousand are washed up every year.
Charity Ocean Sole pays locals to carve them into sculptures to raise awareness of the plastics in our seas.
Standard Bank has brought the statue to Tamba Park where it will go on display.
Owner, Jonathan Ruff says he's pleased the sculpture will be on show at the park:
"We are delighted to welcome this sculpture into our café since enterprises like Ocean Sole are very much aligned with what we are trying to achieve through Ruff's Kitchen. The operation of Tamba Park raises money for this charity and enables us to feed vulnerable children across schools in Zimbabwe."