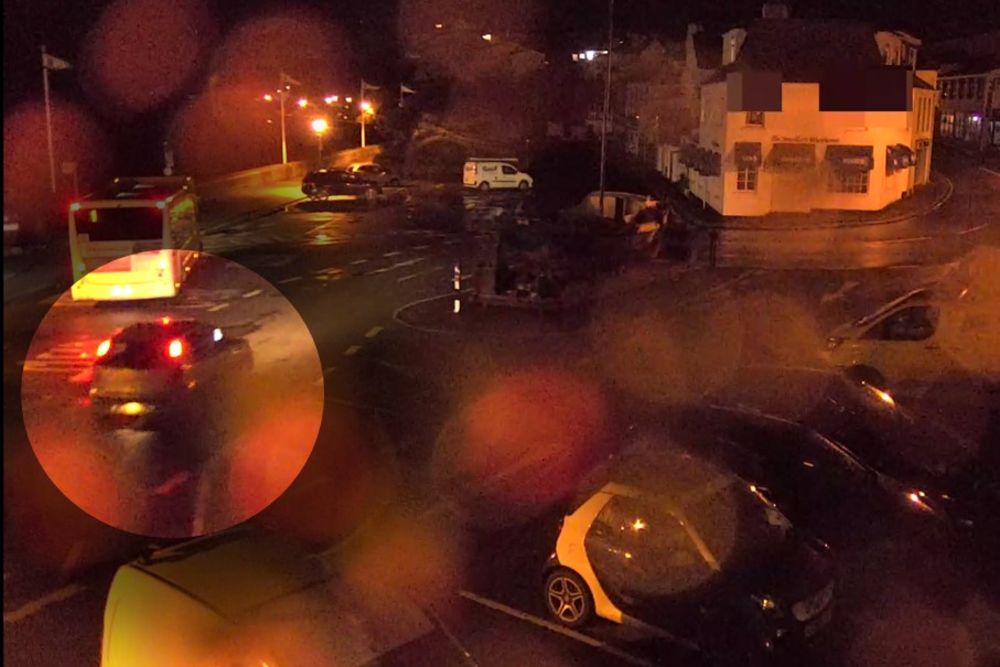 Police want to speak to the driver of a silver hatchback that's thought to have driven past the bus stop where the attack happened.
Detectives investigating the rape of a teenage girl on Halloween are looking for the driver of a hatchback car that left Gorey Pier just after midnight.
Jersey Police say the car - possibly silver or grey in colour - might have passed the bus stop on Gorey Common where the attack took place and the driver or passengers could have 'critical information'.
The vehicle was spotted on CCTV leaving Gorey Pier at one minute past midnight.
Officers say at least 65 vehicles passed the scene within the 23:30-00:30 window, so there are still people out there the police would like to speak to, even if they think they saw nothing.
The force is staging a reconstruction this evening, a week after the offence took place, hoping it could jog the memory of someone with information that is yet to come forward.
An officer will be dressed in similar clothes to those worn by the victim, who had been attending a party in Gorey Village.
24 people are being investigated as 'persons of interest' but no suspect has yet been identified.
So far, 50 members of the public have made contact to provide information, and 15 separate pieces of CCTV footage are being analysed.
250 house-to-house enquiries have been made.
Police have narrowed the window of the time of the attack to between midnight and 00.13, when the victim was picked up by her mother.
The description of the attacker has been refined. He is now described as being 'big/strong' rather than 'stocky/muscular'.
The wanted man is believed to be 40-50 years old, approx 5'9'', with dark brown hair and a short brown/grey beard. He was wearing a large padded coat and a black baseball cap under a hood and had a 'foreign accent.'