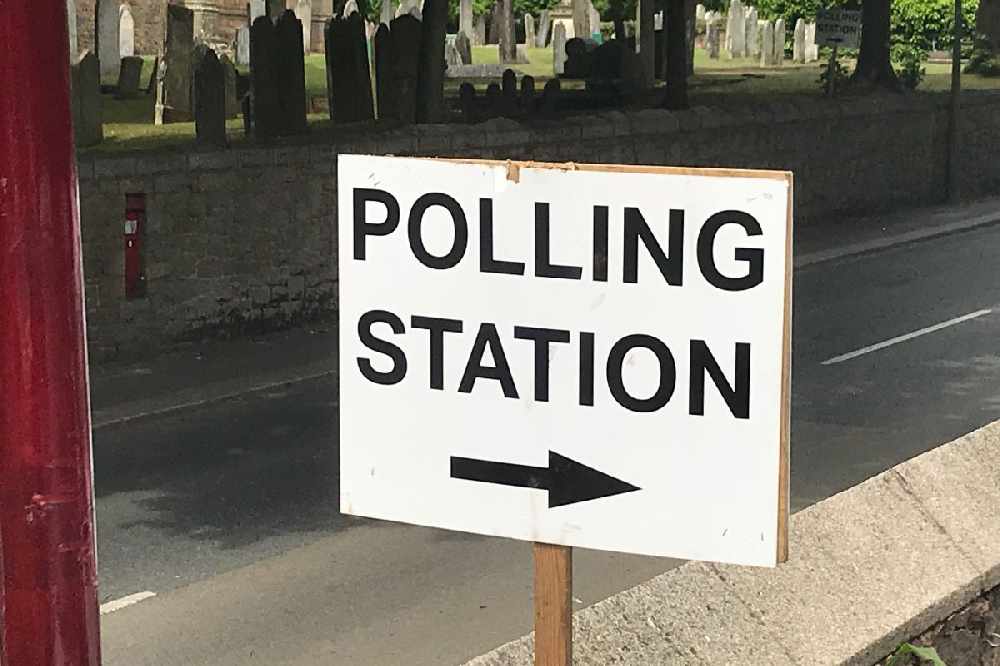 The first of 12 parish meetings to discuss plans to reform the island's electoral system takes place tonight.
The proposals - which have been described as 'radical' and 'designed to destroy the parish system' by the Constable of Trinity - will be voted on later this year.
Philip Le Sueur also personally paid for two banners to be put up outside Trinity Parish Hall to draw attention to the public meetings, but his controversial wording has since been toned down and taped over.

The Constable of St Clement, Len Norman, is hosting the first of the public meetings tonight.
He tells Channel 103 he thinks the rural parishes will be more affected by the changes:
"As far as St Clement is concerned - and probably St Saviour, St Brelade, and to a degree St Helier - they're not going to see a lot of difference because if the Constable wants to stand for the States, they'll be able to do so.
"Where the difficulties might occur is in the parishes which are being lumped together as one constituency. The smaller parishes could then find themselves being disenfranchised because they've been overwhelmed by the sheer numbers living in the other parishes."
Members of the Privileges and Procedures Committee, who are behind the proposals, will be leading the meetings and talking to islanders about their plans.
They want to see larger constituencies set up to spread voting power more evenly, and all States Members stand as Deputies.
---
How will it affect me?
We've put together an interactive map showing how the voting districts could be overhauled. Just click on your area to find out more:
If approved, the new constituencies - each representing around 11,500 people - would be:
Central
East
St. Brelade
St. Clement
St. Helier Central
St. Helier North
St. Helier South
St. Saviour
West
---
PPC Chairman, Deputy Russell Labey, and members Deputies Carina Alves and Scott Wickenden released a video last month explaining why they want to see changes:
12 meetings will be held across each island's parishes over the coming weeks:
Monday 20 May, St Clement Parish Hall
Tuesday 21 May, St John Parish Hall
Wednesday 22 May, St Helier Town Hall
Thursday 23 May, Trinity Parish Hall
Friday 24 May, Communicare, St Brelade
Tuesday 28 May, St Lawrence Parish Hall
Wednesday 29 May, St Ouen Parish Hall
Thursday 30 May, St Martin Public Hall
Friday 31 May, St Saviour Parish Hall
Monday 3 June, Grouville Parish Hall
Monday 10 June, St Mary Parish Hall
Tuesday 11 June, St Peter Parish Hall
They're each expected to start at 7:30pm and finish by 9pm.