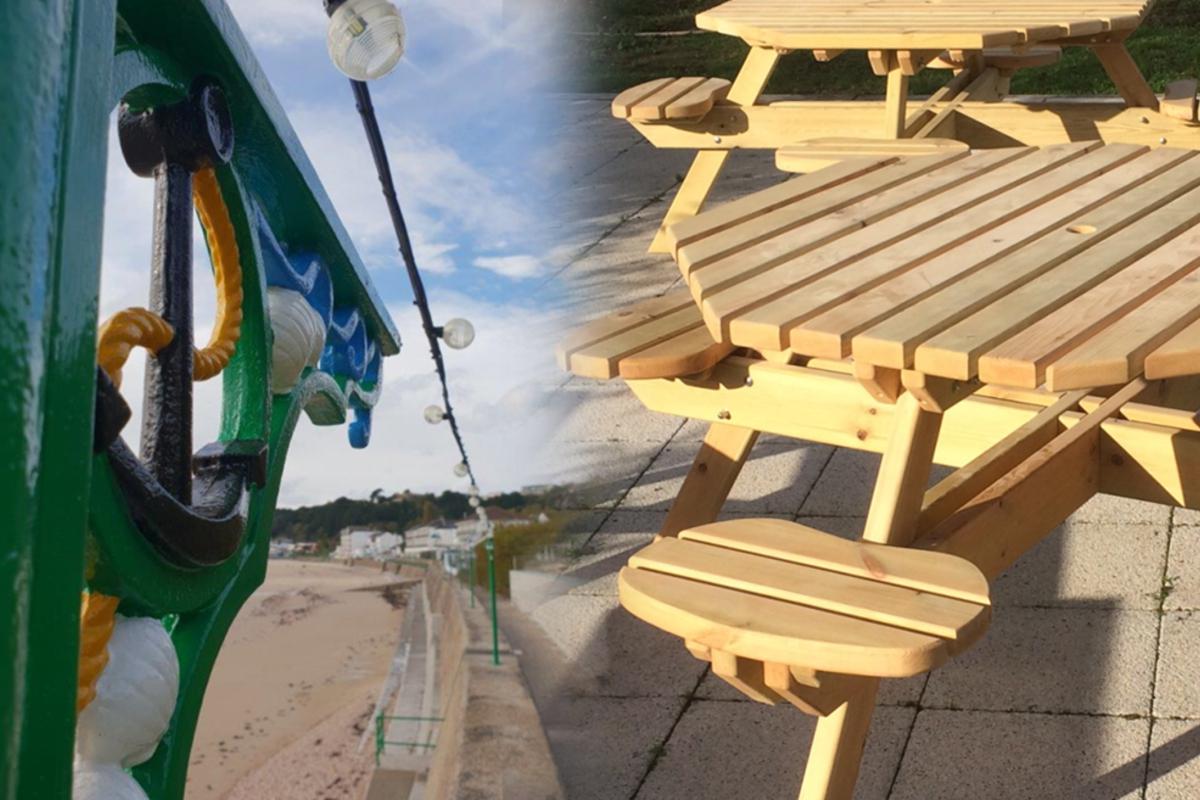 Prisoners from HMP La Moye have been giving back to the community by working on local projects.
Inmates have been creating wheelchair-friendly picnic tables for charity, Les Amis, as well as restoring iron railings along St Brelade's Bay.
Around 40 of 100 cast-iron brackets from the local beauty spot have been re-painted so far.
Chris Wilson is the prison's Vocational Training Manager. He emphasised the importance of projects like these:
"Restorative justice activities, like these, are hugely beneficial to both the community and prisoners. It is a way forward to help guide many offenders into regaining their place within society by putting something back into the local community. Projects such as these also accommodate the varying skills levels among prisoners."