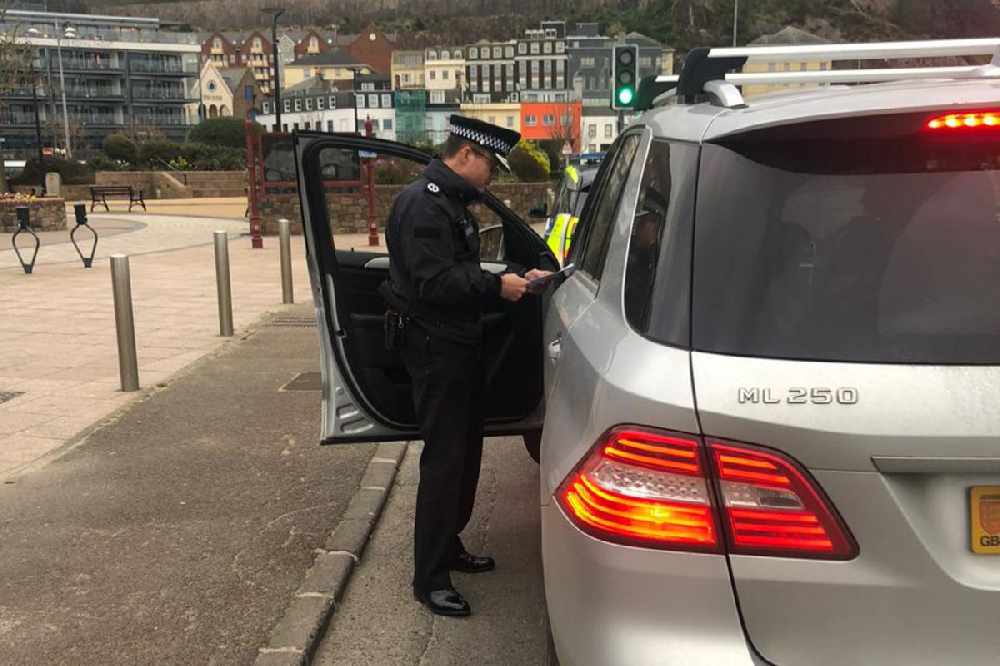 Chief Officer Robin Smith speaking to a motorist today following the government's lockdown announcement. Credit: Jersey Police
The Chief Officer of Jersey Police has warned that his team will have no hesitation in using the powers they've been given to make sure people stay at home.
However, the force says it expects that everyone WILL do what they've been told.
Jersey Police has outlined its approach to making sure the government's instructions are adhered to.
They are to:
* Engage with those they think are breaching the rules
* Explain why it's so important to stay at home
* Encourage people to comply
* Enforce the rules 'only where absolutely necessary'.
"We are extremely thankful to the many Islanders who have been so supportive and diligently followed the Government advice thus far.
So sad to see King St this quiet but thank you to everyone who's taking the Stay Home Instruction seriously.
If you're on your travels don't be alarmed if you're stopped by one of us for a chat. We need to make sure that you've got a legitimate reason to be out.👮‍♀️#CoronavirusJSY pic.twitter.com/qGmGYlUdl3

— States of Jsy Police (@JerseyPolice) March 30, 2020
"It is our hope never to have to use the emergency powers we have been given but we will not hesitate to do so to protect the public and to maintain law and order.
"We wish to reassure all Islanders that the States of Jersey Police will continue to be there for all who need us throughout this challenging period." - Robin Smith, Chief Officer.