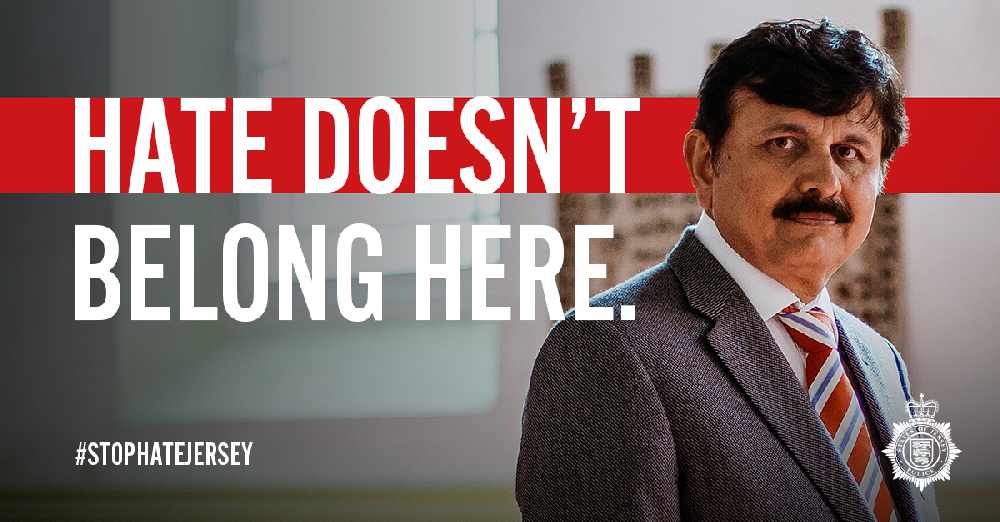 Jersey Police have launched their first-ever campaign to increase our understanding of hate crime.
It features victims talking about their experiences.
Hate crime is violence or hostility towards someone because of who they are, or who someone thinks they are based on race, religion, disability, sexual orientation or transgender identity.
Police say the true extent of hate crime in Jersey is not fully understood because they believe it to be massively under-reported.
37 reports were made to the force in 2018.
They want us to know that they take it very seriously. Acting Inspector Manny De Freitas says it's so important for people who are targeted to report it;
"A high proportion of people who suffer abuse, over 90%, feel that they don't want to come to the police - they don't feel the police can do anything, they don't feel it's a crime and they accept the discrimination, so we really want to put it out there that the States of Jersey Police will treat all calls seriously."
A range if existing laws can be used to prosecute perpetrators, but specific Hate Crime legislation is being put out for public consultation later this year.
The three-week long campaign includes tv adverts, social media posts, campaign messages on police vans and buses and flyers being distributed island-wide.
Prison! Me! No Way!!! will be giving lessons on the subject in secondary schools and Highlands College this month, and again in October.
Victims, witnesses and others can call Stop Hate UK's confidential and independent 24 hour helpline on 0800 138 1625 for support and guidance or visit www.stophateuk.org
Ways to Report Hate crime?
* To Police. Dial 999 in an emergency or 612612 if not an emergency. In person at Police Headquarters, La Route Du Fort or through the States of Jersey Police website – www.jersey.police.uk.
* Stop Hate UK (24/7 service). A UK based charity that SoJP have partnered with to provide independent advice and support to victims, witnesses and third parties: Phone: 0800 138 1625; Email: [email protected]; Text: 07717 989 025. Texts are charged at your standard network rate
Text relay: 18001 0800 138 1625 for people who are dDeaf, or have speech impairments. In the post: PO Box 851, Leeds LS1 9QS.
*You can also report hate crime anonymously using the True Vision website www.report-it.org.uk which can be accessed via the SOJP website
https://jersey.police.uk/be-safe/hate-crime/reporting-hate-crime/ or contact Crimestoppers on 0800 555 111.
* If you would like support to report then you can contact Victim Support Jersey, 01534 440496 [email protected] who have trained staff to support you through the process.