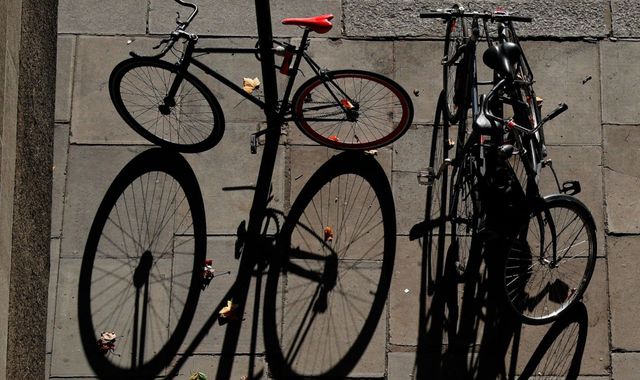 More than 2,500 bicycles have been put on the national database so far.
Jersey Police are continuing to offer the free security marking, with officers at West Park between 7-9am on Friday morning.
The unique code helps identify the owner if a bike is stolen.
The free Co-op sponsored events continue tomorrow between 10am-12pm at Les Quennevais Sports Centre.
They will be back at West Park between 7-9am on:
Friday 24th May
Monday 3rd June
Wednesday 12th June
Friday 21st June
Wednesday 24th July
Thursday 1st August
and at Les Quennevais Sports Centre 10am-12pm on Saturday 6th July.
The force is also recommending bike owners:
Fit a good bike lock and attach your bike to something secure
Always lock your bike, even if you are only leaving it for a couple of minutes
Keep your bike in a secure garage/shed
If you have quick-release wheels, lock them or take them with you
Remove lights and take them with you.