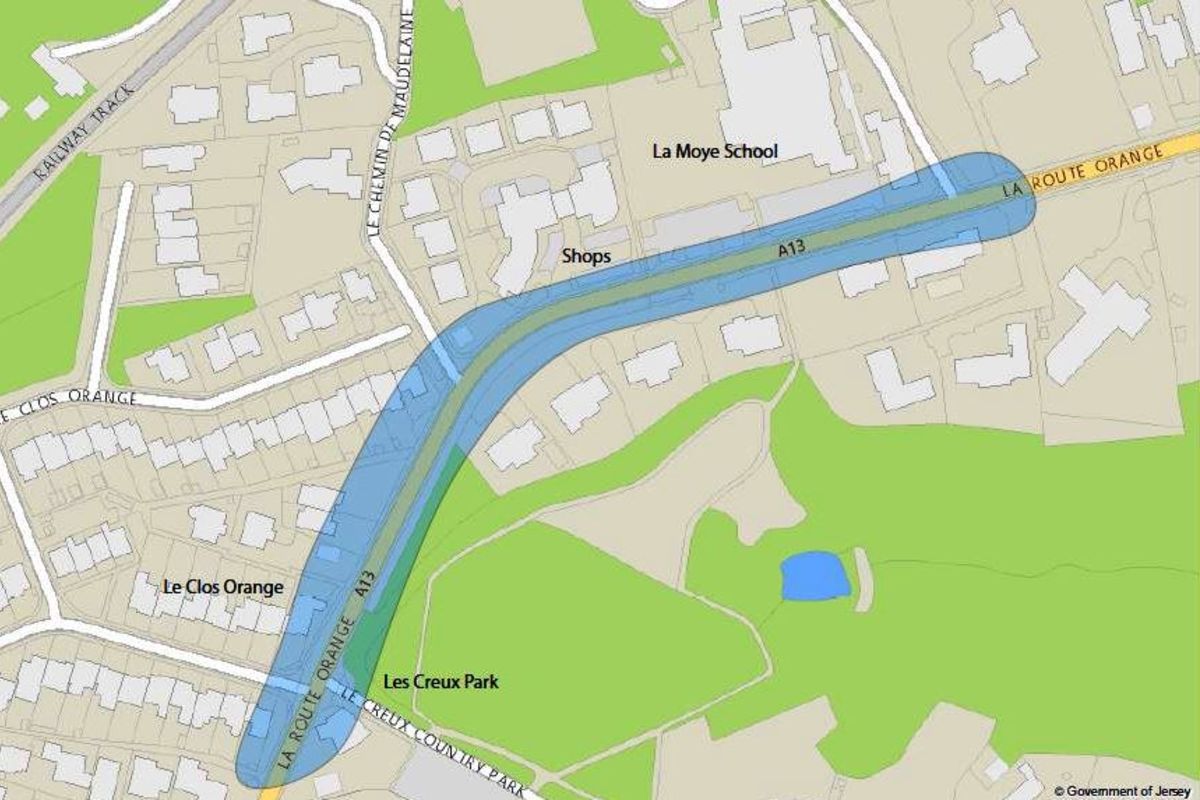 The area affected by the proposed traffic calming measures.
Plans have been drawn up to make Route Orange safer for pupils walking to La Moye School.
The government has come up with three ideas, and we're being asked to rank and review them as part of a public consultation.
One of the proposals is to make Route Orange a permanent 20 mile-an-hour zone, with a 'virtual footway' with bollards going from Le Clos Orange up to the garage and other traffic calming measures to give pedestrians priority.
Not all the plans are so radical, however, with one proposing a new pelican crossing outside La Moye School and a lower speed limit only at school times.
Other ideas include raised crossings near the entrance to Les Creux Country Park.
The consultation follows one held back in November, where residents raised concerns about the safety of students walking to school.
Plans can be seen at drop-in sessions at La Moye School on Wednesday. Students and their families can go between 2:30-4pm, and it's open to the wider community between 5-6:30pm.
A government spokesperson says images of the proposals won't be released until after this week's meetings.
Officials from the Parish of St Brelade and Growth, Housing and Environment will be there to answer questions and hear public feedback.
The consultation will be published on gov.je from Wednesday 13 March until Wednesday 27 March.