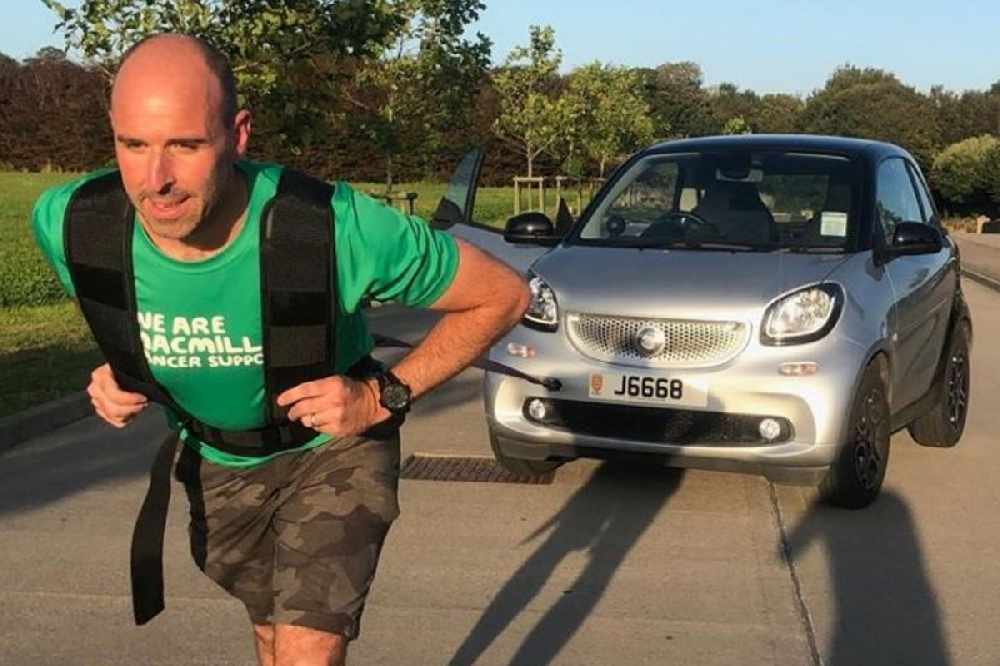 Peter Wright is preparing to pull a car the distance of a marathon along the Five Mile Road.
It is the latest in a host of extreme challenges Pete Wright is taking on to raise money for Macmillan Jersey.
Previously he has completed marathons in freezing temperatures across Swedish lapland and up a mountain in Transylvania as well as a 24 hour non-stop cycle ride around FB Fields.
His next endeavour starts tomorrow and Pete is hoping to complete the 26.2 miles in less than 15 hours, dragging the Smart Car along the behind him.
He has been training by pulling a bus tyre up and down muddy fields in Trinity.
"I am perhaps not the biggest of chaps in terms of rippling muscles and massive biceps so it is going to be a huge challenge but it' s one I think I can get done."
People are invite to support him along the route, and cycling and running clubs are being encouraged to join him for throughout the day.
Peter was inspired to start fundraising for Macmillan Cancer Support Jersey after several family friends were diagnosed with the disease.