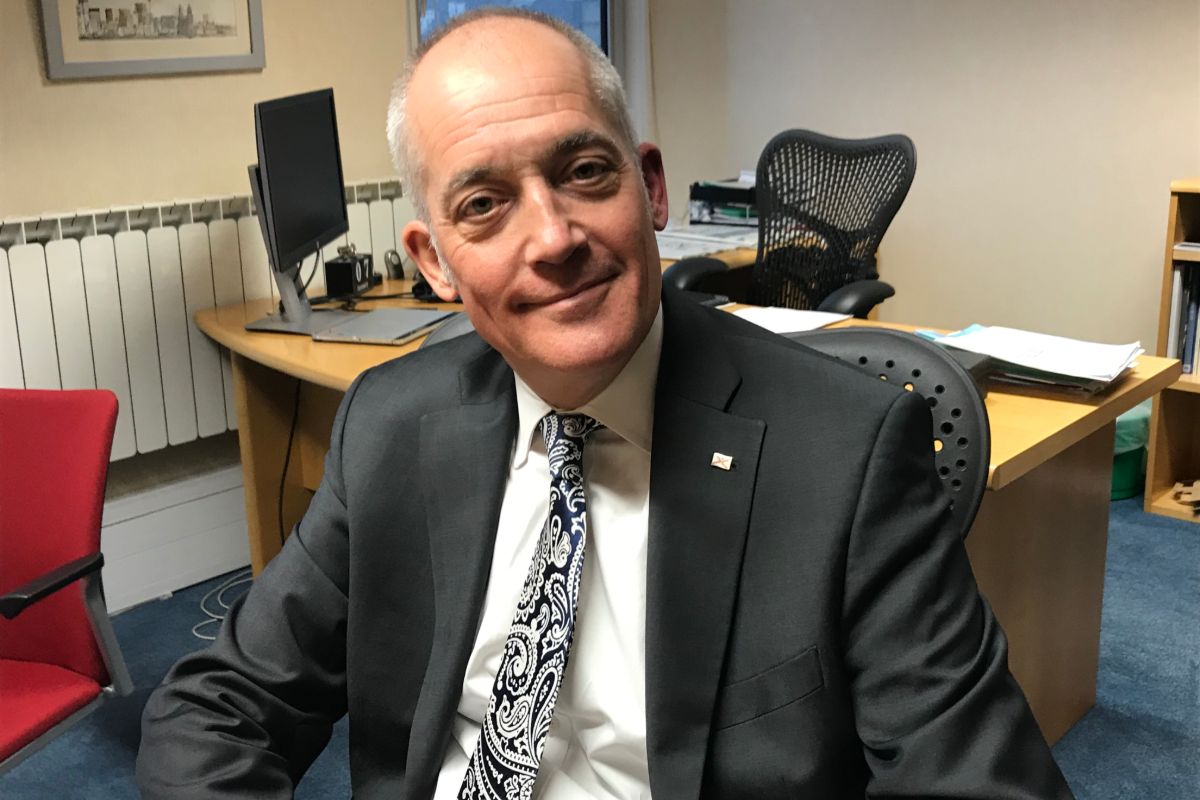 The head of Jersey's public service has written to States Members to apologise for the 'embarrassment'  after a job advert listing luxury perks was posted to a UK recruitment site.
Charlie Parker says it was published 'without approval'.
He says he can 'quite understand' the anger caused by the wording of the 'unauthorised advertisement'.
"Given the wording of the unauthorised advertisement, I can quite understand the nature of the media coverage and the public anger that has been expressed on social media. However, the media story is not accurate, so I am writing to outline the background to the incident and apologise for any embarrassment that this may have caused to States Members and the States Employment Board."
As part of the various departmental restructuring, each job is being rigorously assessed in order to support the process of job evaluation. Because of the large volume of work, we need to secure some temporary additional capacity in this area. Rigorous and consistent job evaluation is also important to ensure that we assure roles in line with the principle of equal work for equal value, as we correct longstanding anomalies in our pay structures.
We have therefore been looking for a specialist in the use of the 'Agenda for Change' job evaluation scheme developed by the NHS. This is not an easy resource to find, and the majority of specialists in this field work on a temporary contract basis, because their expertise is only required for project work for short periods of time."
The States CEO says the paragraph about '5 star accommodation and food and drink fully expensed' was a reproduction of a different role for a private company.
"This paragraph was a reproduction of text from an advertisement for a quite different role that Network HR had produced for a private-sector organisation in Jersey. It certainly does not represent the Government's procurement policy for contract-workers and, as stated, was published by the agency without our approval.
For the record, our policy for contract workers engaged by the Government from off-island is quite straightforward. Flights and accommodation, on a bed-and-breakfast basis, is booked for them directly via the Government's travel and accommodation supplier, HRG, where negotiated, discounted, contract rates are used with accommodation providers."
He calls it a 'serious error' on the part of the agency - not of the government's making - but that he takes full responsibility for.
Recruitment agencies used by the States are being written to, to make sure all future ads are cleared by the Head of Resourcing.
"...Finally, I would like to reiterate that this appears to be an unfortunate error, which has created an embarrassment for States Members and SEB, for which I take ultimate responsibility and I apologise to all States Members.
Kind regards,
Charlie Parker
Chief Executive Officer and Head of Public Service"