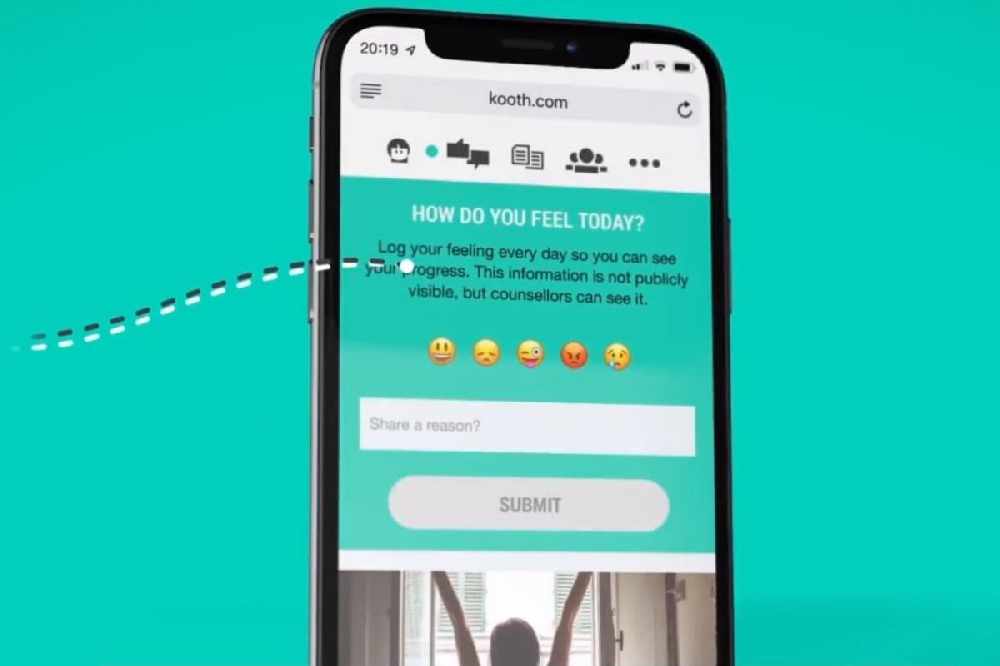 Picture Credit: Kooth
A 14-month pilot scheme has begun for 13 to 25-year-olds to access free and anonymous online mental health support.
The government has commissioned the digital service 'Kooth', which is available to all students without the need for referral.
Drop-in and bookable sessions are available - along with self-help material, discussion forums, online journals, and goal trackers.
The sessions with counsellors are offered between 12pm and 10pm on weekdays and 6pm and 10pm on weekends.
The government says this will provide a safe, moderated and non-judgmental place for young people to connect with others and know they are not alone.
"I'm delighted that this pilot project has been launched as it increases the mental health support choices available for young people in the Island."
"The Kooth online counselling and support scheme shows that the Government remains committed to putting Jersey's children first as looking after the mental health and wellbeing of our young people is a key part of the pledge." - Senator Tracey Vallois, Education Minister.
It works alongside the Youth Enquiry Service (YES) one-to-one youth counselling services for those aged 14-25.
"We're delighted to see that 13 to 25-year-olds in Jersey will now be able to benefit from Kooth's services. It's never been more important to offer safe and confidential help for those struggling with their emotional health and wellbeing.
"Young people can easily log on to Kooth, which has no waiting lists and no thresholds to meet to gain instant access to support. We look forward to supporting young people in Jersey with their mental health and encourage all young people to seek help on Kooth." - Dr. Lynne Green, Kooth Chief Clinical Officer.
Kooth can be accessed here.