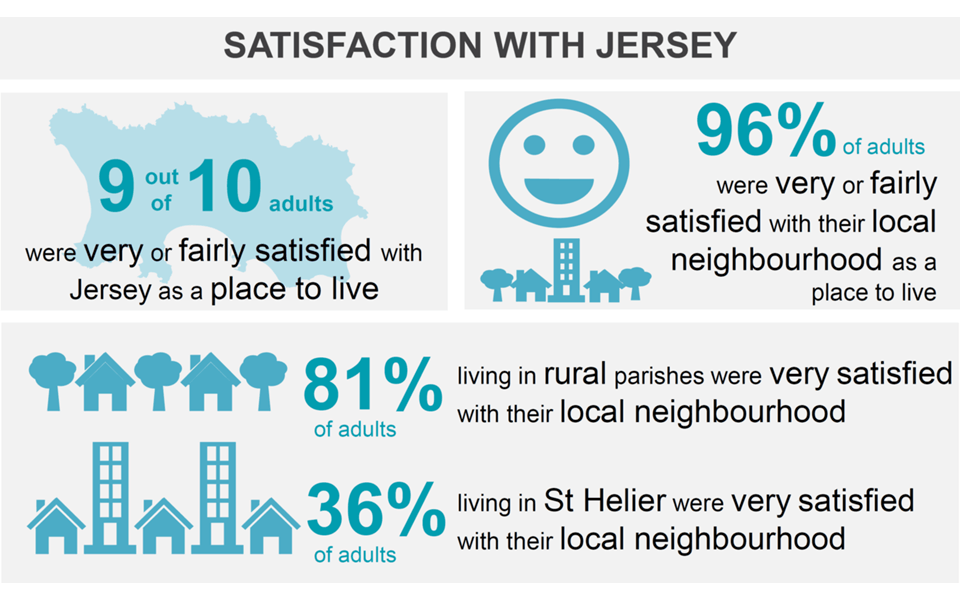 Infographics provided by Statistics Jersey
One in five islanders say they feel lonely, with the same number feeling high levels of anxiety.
The stats have been revealed in the annual Jersey Opinions and Lifestyle Survey.
It was sent to 3,500 people. Only around a third responded meaning findings are based on a sample of around 1,120 islanders.
Nine out of ten reported being very or fairly satisfied with Jersey as a place to live, and with where they live - their current housing.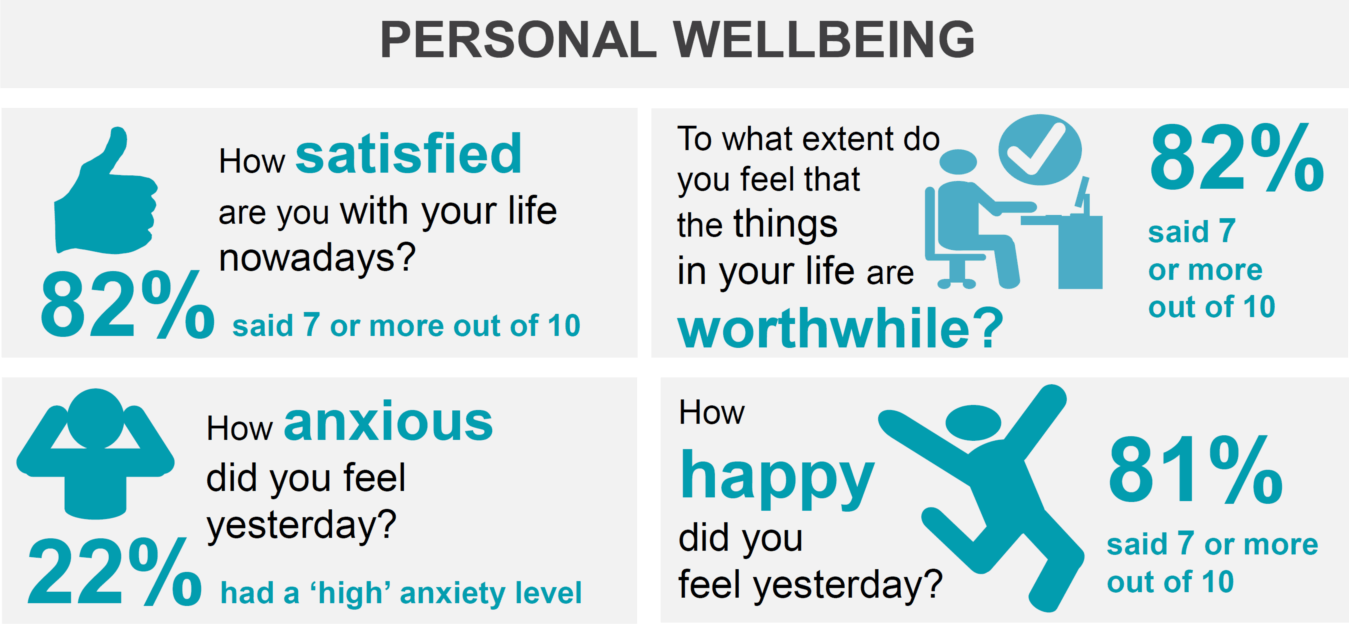 81% in rural parishes like their neighbourhood, compared to 36% in St Helier.
But one in five adults reported feeling lonely, and the same proportion said they were highly anxious.