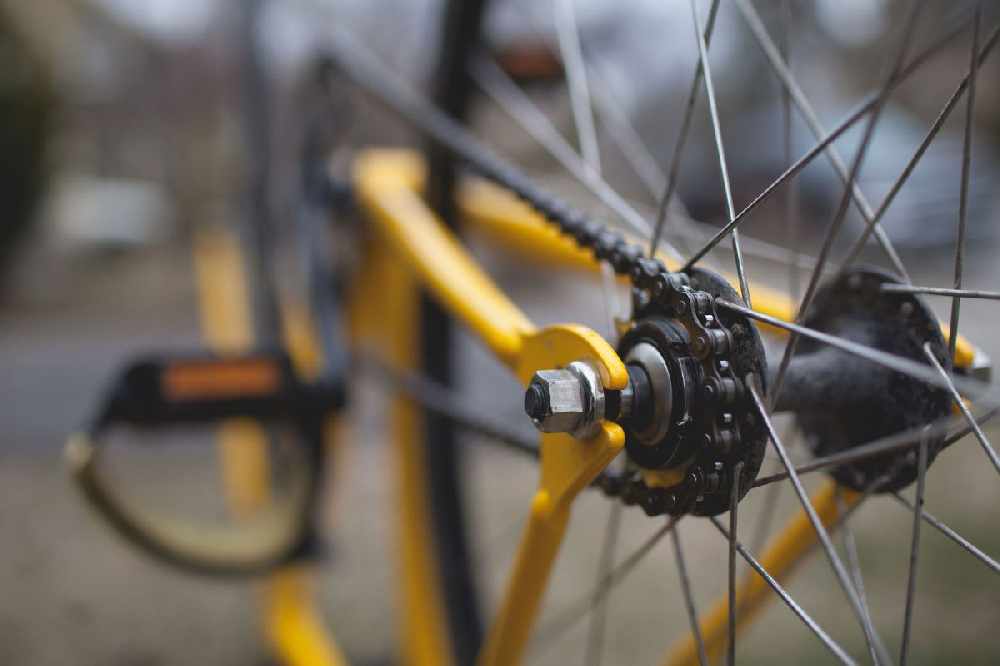 Jersey Police will be trying to minimise disruption caused by climate protesters during Monday morning's rush-hour.
Extinction Rebellion will cycle along the main roads between St Aubin and King Street - including Victoria Avenue - in protest at the number of vehicles in the island.
The group will St Brelade's Parish Hall at around 7.45am, dismount on Broad Street and aim to arrive in King Street for 9am, where they will stage a short 'sit-down protest' near Marks and Spencer.
At least 40 people are planning to take part.
The police aren't planning to close any roads, but will have vehicles positioned in front of and behind the cyclists to keep people safe.
There will also be States and Honorary Police officers on foot along the route.
The force says the protest is lawful if it is conducted as planned. Organisers have vowed to stick to the agreed plan and remain peaceful.
Motorists are recommended to use alternative routes to reach town and allow extra time for their journeys.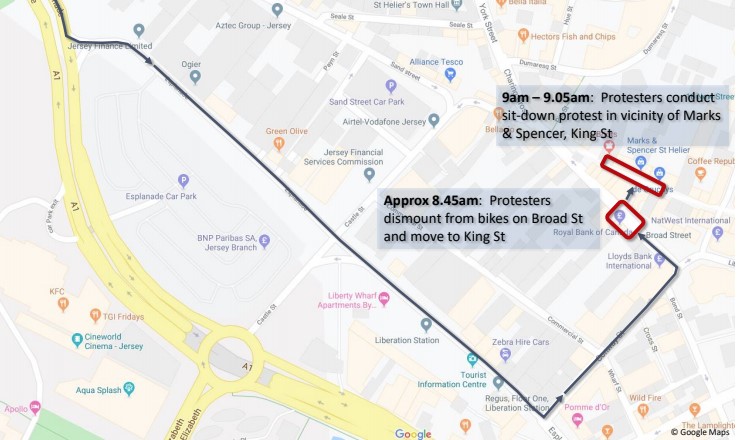 Hundreds of people have taken to the Channel 103 Facebook page to comment on news of the planned protest:
Kerrie Mizon: So making cars drive slower, resulting in more emissions, will help the planet? Good forward thinking guys.
Louise Foreman: Why do these group insist on disrupting folk going about their business to do an honest days work. I really hope the police will stop this. It makes me wonder whether a lot of them are simply rebels having a laugh in all reality.
Aaron O'Toole: Good job to the people protesting, I will be sat on the bus (I would normally be cycling in but have a puncture). I don't think it will make massive difference but will hopefully make people realise you can cycle into town from pretty much anywhere 5 miles out of town in the same time (or quicker) by cycling.
Paul J Bentley: I think, they should make a statement. Wether this is exactly the right format, I'm not sure, but it seems 30 years of lobbying and trying to convince politicians hasn't worked.