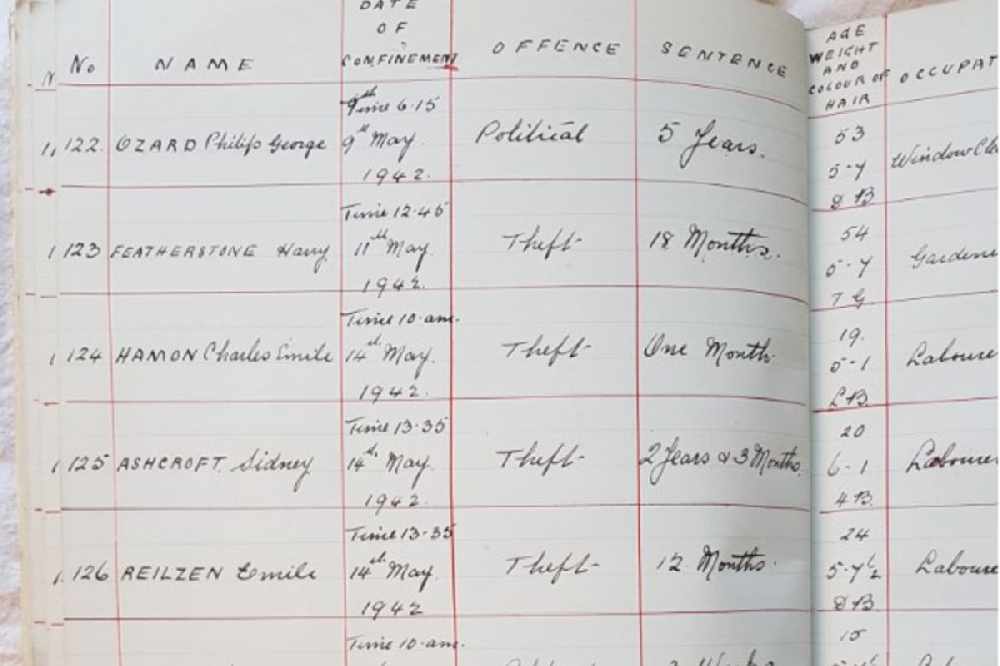 The stories of more than 500 islanders who were jailed during the Occupation for defying Nazi rule have been released by Jersey Archive.
The Political Prisoners Register and 300 other documents stored at the Archive were closed to the public under Freedom of Information exemptions until New Year's Day 2020.
The previously unseen prison record from 1940-1944 lists 506 individuals whose crimes were defined as political and could be interpreted as crimes against the German Authorities.
Many were sentenced by the German Troops Court, which was set up during the Occupation to run alongside the Jersey Courts and try people for crimes committed against the occupying army.
The register includes the name, date of entrance to prison, offence, sentence, age, height, hair colour, occupation, religion, birthplace, weight on entry and discharge, date of discharge and any relevant remarks.
They tell the stories of defiance - with offences including painting V signs and spreading propaganda - of islanders of all ages from teens to those in 70s and from labourers to Advocates.
"Some of the people were in prison for one night - or liberated straight away for relatively minor offences, right through to people who were sentenced to five years for holding firearms, listening to radio sets, or hiding Russian prisoners. It is a really important document for helping us tell the story of what happened to those people." - Linda Romeril, Archives and Collections Director.
This year Jersey will mark the 75th anniversary of the island's liberation from Nazi rule and the Archive says it is fitting in this significant year that the Political Prisoners Register can now be shown publicly for the first time.
The newly-opened records include the 1919 hospital admissions register, police arrest registers, witness depositions in criminal cases and Committee minute books.
Some of the stories revealed this week include:
* Philip George Ozard sentenced to five years in 1942 for possessing weapons and was sent to a forced labour camp in France.
* Schoolgirls Beryl Wickings (14) and Kathleen Duckworth (15) convicted of political offences who spent a night in prison.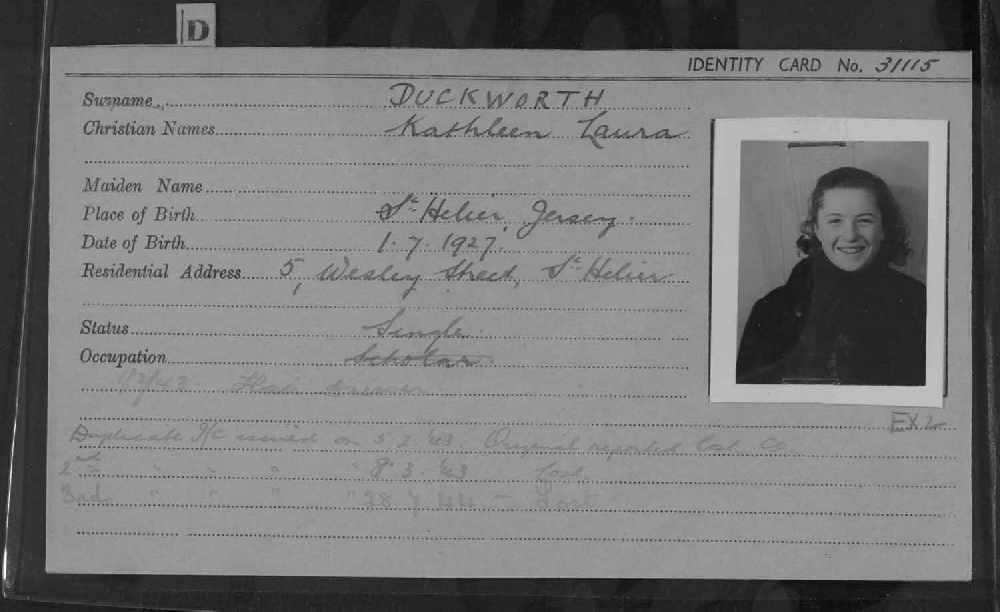 * Entire families admitted to hospital of their mother or father was medically ill, such as widow Isabella Shiner (36) and her four children Mary, Ernest, Jane and Alice - admitted for nearly three months because they had nowhere else to go.
*St Saviour Honorary Police register from March 1918 recording how four teenage boys committed a 'night of destruction' including throwing mud at the door of a house, stealing cider, placing 15 wooden logs across a public road, throwing a skirt and shawl into the road, breaking seven young apple trees, killing four chickens and letting out the pigs.