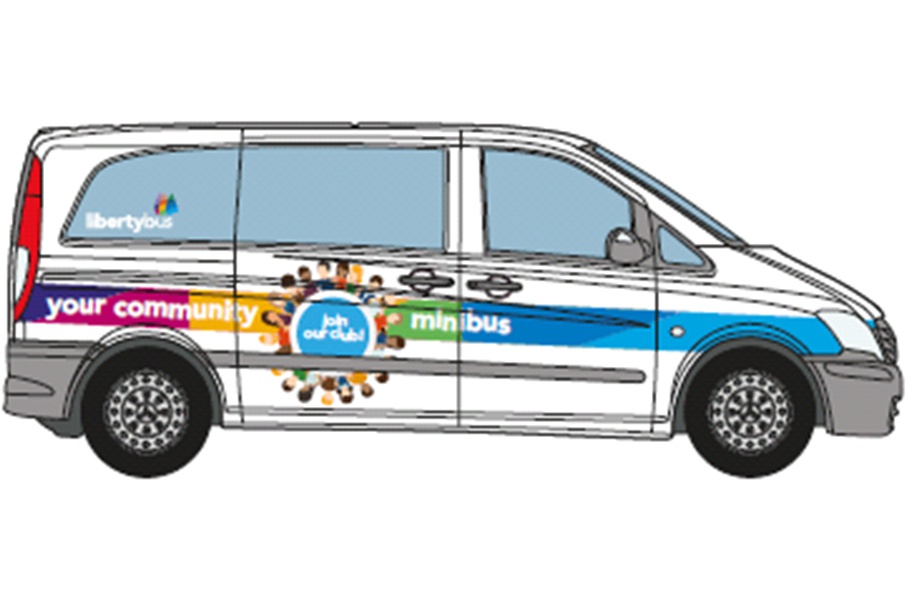 A first look at LibertyBus' designs for its new minibus pool.
Local charities and community groups will be able to share new minibuses as part of a joint scheme between LibertyBus and Jersey's government.
It's hoped a pool of six vehicles can be ready to use from the start of next Spring.
More than 500 minibuses are currently registered across the island, but LibertyBus says many of them are old, underused and have a negative impact on the environment.
Nikki Withe from LibertyBus explains how the new scheme could work:
"The scheme would be run like a community club where you would pay an annual membership fee and then hire fees for when you wanted a vehicle. We're currently looking for organisations to donate their minibuses to the scheme to build up a pool of vehicles."
"The idea is that any charity or community group that needs a minibus for a couple of hours or a full day would just book one through the scheme. We would have various pick-up and drop off points around the Island and dedicated co-ordinator to manage the booking process."
The Government of Jersey's Director of Local Services, Sean McGonigle, says the current system isn't as efficient as it could be:
"It's widely acknowledged that there are too many minibuses in Jersey for the size of the Island. At the same time, there are voluntary and community organisations that are in desperate need for a minibus but are struggling with the financial impact of purchasing and running a vehicle. A shared community transport system would help tackle this inefficient approach."