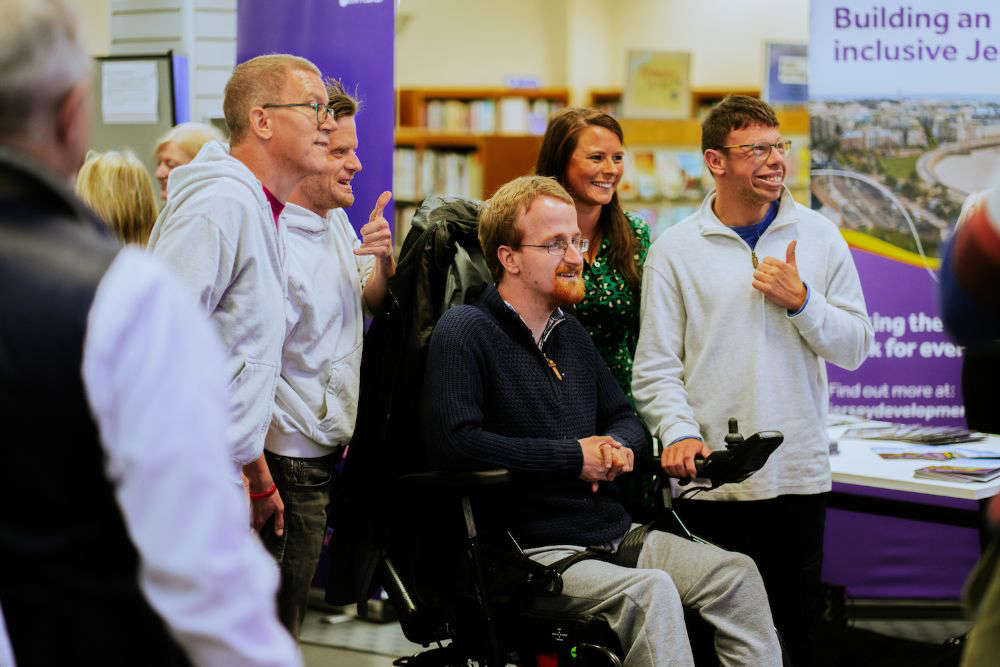 The government ran an 'embrace our difference' event earlier this month
A new awareness campaign is asking people in Jersey to share ideas about being more inclusive.
The latest push from government of its Disability Inclusion Strategy is called "Embrace it, Share it, Celebrate it."
It's fronted by paralympian swimmer Liz Johnson and follows an 'Embrace Our Difference' event held earlier this month at Jersey Library.
Deputy Malcolm Ferey, Assistant Minister for Social Security, says it was great to see everyone together and to demonstrate how islanders can make a difference by using their voices to make a positive change.
"It is important that we continue to be visible and keep awareness of this important topic at the forefront of everyone's minds, so it becomes the norm."
The campaign encourages islanders to think about how they can create inclusivity, to change perceptions and prompt conversations and positive actions.
The website gov.je/disability has also been updated.