Credit: Jersey Fire & Rescue
Firefighters are testing a new aerial ladder platform so they can reach higher buildings.
If it's suitable, it'll replace the existing one that's 15 years old - and mean the service has a platform that can reach the very top of Le Marais flats.
It can extend 26 metres, compared to the 17 metre limit of the existing vehicle.
Station Commander Mike Baudains says they are putting it through its paces to see what difference it will make to tackling fires at height.
"We tried it in a few areas in Jersey, one being the (Le Marais) flats.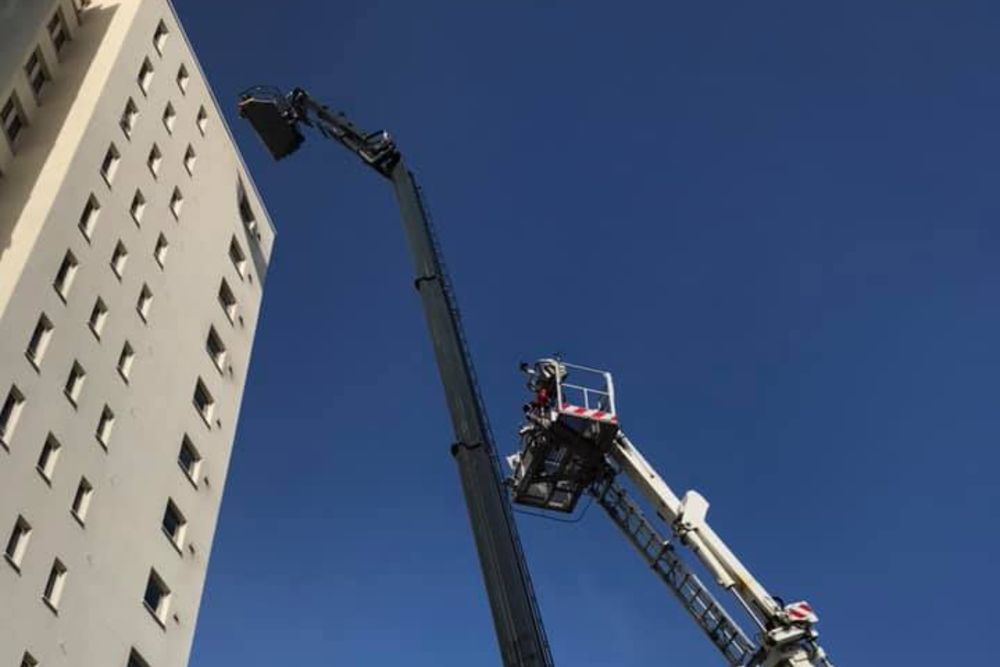 We've also tried just down the harbour as well because we've had incidents where people have got injured on their boats and we need to try and get them off the boats.
"It has a double-function, so not only for height but we can go below the level down to the low waterside as well."
It also has rear-wheel steering and more of a reach to get on top and over the top of buildings, which is not possible with the older vehicle.
"We've been trying it in the strong winds and it's been very stable compared to the other one. It's a much safer platform to be working from."