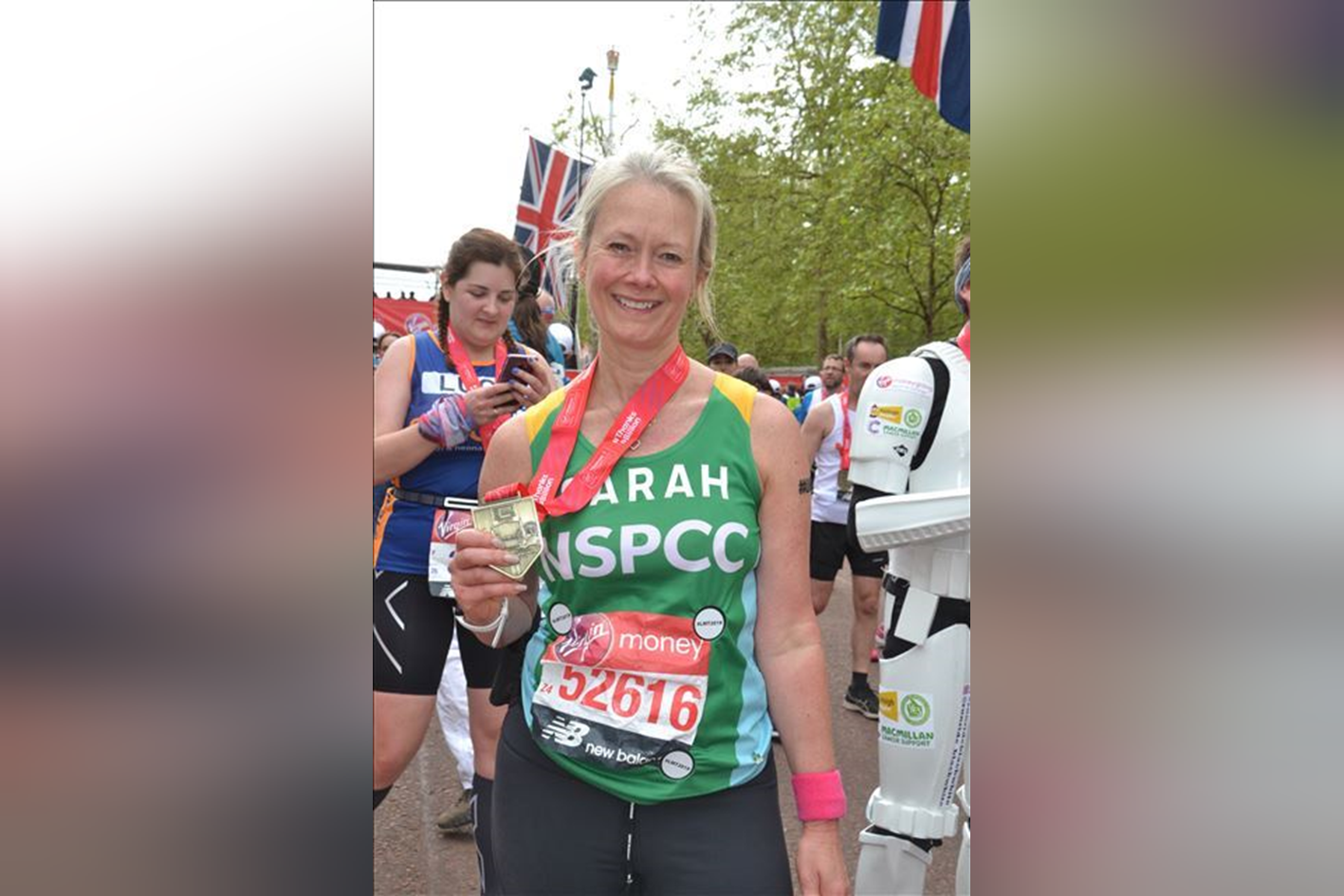 A Jersey mum who took on a year of lung-bursting challenges to celebrate her 50th birthday has raised more than £13,000 for the NSPCC.
Sarah Brooke has just returned to the island after completing her final test - the London Marathon.
The Victoria College Prep teaching assistant also completed colour runs, hill climbs, night trails and park runs to support children at risk of harm.
"I am feeling such a mix of emotions having completed the marathon – it was by far my biggest challenge, and there were times when I thought I wouldn't make it.
"It was such an incredible experience – and the thought of everyone who has supported me, and the roars and generosity of the crowd on the day really carried me over the finish line."
Sarah was supported through the year by family and friends who held exercise fundraisers, bake sales, raffles and bag packing.
She says the NSPCC's work in local schools had a big influence on her decision to take on this 12-month effort.
"The assemblies help children understand the different kinds of abuse in a really child-friendly way, and how to identify trusted adults they can speak to if there's something they are worried about. Working in a school, I know how important these conversations are, and the PANTS campaign is a great way to help parents and professionals talk to their children in a simple, non-scary way about 'privates are private'.
"My colleagues, students, and their parents have really got behind me with these challenges, and I am so overwhelmed by the amount of support I have had from the whole community. Together we have raised an incredible amount of money that will help keep children safe from harm."
You can still donate to Sarah's fundraising page here.